Elev 499ft 38.63 °N, 90.26 °W
Saint Louis, MO
72

F

The Grove Station
|
Report
Report Station
Thank you for reporting this station. We will review the data in question.
You are about to report this weather station for bad data. Please select the information that is incorrect.
|
Change
Scattered showers and thunderstorms, especially during the morning. High 92F. Winds SW at 10 to 15 mph. Chance of rain 50%.
Scattered thunderstorms developing late. Low 72F. Winds SSW at 5 to 10 mph. Chance of rain 60%.
First Quarter, 45% visible
Mostly Cloudy

M Cloudy

29.88

in

Partly Cloudy

P Cloudy

29.88

in

Partly Cloudy

P Cloudy

29.87

in

Partly Cloudy

P Cloudy

29.86

in

Partly Cloudy

P Cloudy

29.84

in

Mostly Cloudy

M Cloudy

29.82

in

Mostly Cloudy

M Cloudy

29.80

in

Mostly Cloudy

M Cloudy

29.78

in

Isolated Thunderstorms

Iso T-Storms

29.76

in

Isolated Thunderstorms

Iso T-Storms

29.75

in

Partly Cloudy

P Cloudy

29.74

in

Partly Cloudy

P Cloudy

29.74

in

Cloudy

Cloudy

29.75

in

Mostly Cloudy

M Cloudy

29.76

in

Mostly Cloudy

M Cloudy

29.77

in

Cloudy

Cloudy

29.77

in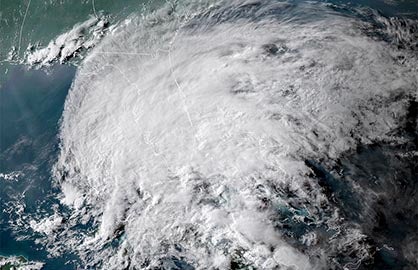 May 13, 2018, 8:08 PM EDT
Section: Hurricanes, Typhoons & Cyclones