Edouard has now made landfall along the upper Texas coast at the McFaddin National Wildlife Refuge. Edouard never did make it to hurricane intensity and came ashore as a strong tropical storm with maximum sustained winds of 65 mph.
Edouard - Infrared satellite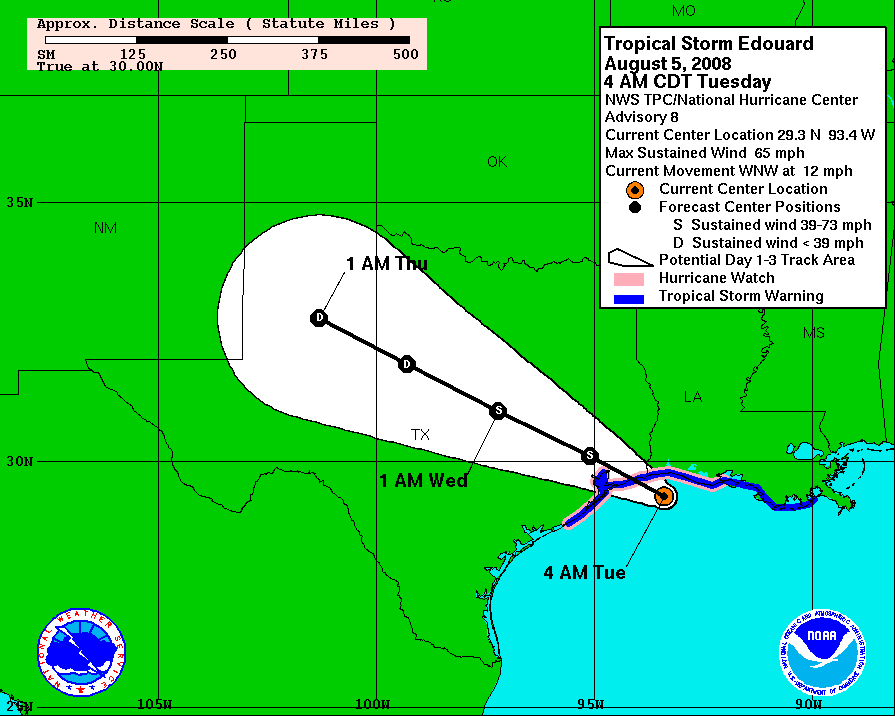 Edouard - Watches and Warnings
The largest threat now from Edouard is inland flooding. There is currently some very heavy rain over the Houston area. Fortunately the rain in moving quickly at 14 mph so it won't add up too much. It looks like Edouard will slowly continue to weaken and bring beneficial rains to agricultural areas of Texas in the short term.
Radar loop
Cheers,
Bryan Woods
The views of the author are his/her own and do not necessarily represent the position of The Weather Company or its parent, IBM.
No reader comments have been posted for this blog entry.