Rough weather starting the weekend, but some may welcome it with a smile

Welcome to my blog!


Second preliminary snowfall forecast... until winter alerts are issued
February 28 at 7:10 PM ET

Based on the latest computer models, the swath of snow is now forecast to have taken a southward shift than initially forecast. New places may be up for significant snows while others previously threatened may not be any longer up for such snow.

Here is the breakdown:

1-3 Inches:
In Virginia for Roanoke eastwards to Richmond and the Virginia section of the DelMarVa Peninsula (Salisbury). So Lynchburg to Charlottesville, Culpepper, Alexandria and the Arlington area which may be in the higher end of the range, possibly for 2-5"
In the north end: From Erie into Buffalo eastwards to Rochester and Syracuse to Schenectady, Utica and Saratoga Springs crossing the NY/VT state line to Rutland, Hanover VT/NH into Lincoln all the way to Augusta, Maine or maybe south of Augusta a bit. The city may be looking for the lower end of the snowfall forecast... Up to 2"

3-6 inches:
All northern Pennsylvania except for Erie.
Northern W VA and VA. Harrsonburg, VA eastwards to Washington DC to Baltimore along I-95. Havre de Grace and all the southern Susquehanna River Valley. Central Delaware and southern New Jersey.
All northern PA except for Erie into Binghamton, NY and northern Hudson River Valley. Northern and western Massachusetts. Southern Vermont and New Hampshire. Anywhere south of Portland for Maine

6-12 Inches... here is where it comes critical forecast
From the Major city of Boston, westwards to Worcester into Springfield-Northampton down into northern Connecticut for Hartford, Torrington, Storrs, Norwich, Putnam. Also the entire Ocean State (Providence, Pawtucket Warwick, Newport, Narragansett. This also includes all the Cape Cod-Plymouth-Nantucket area of Massachusetts. This forecast is also for Mid Hudson River Valley from Poughkeepsie in NY westwards to Monticello. Into PA for Scranton, State College (higher snow just south of the city) all the way to Pittsburg, then coming back for the southern border counties along I-76 into Harrisburg Lancaster and Philadelphia Metro Area.
Only central New Jersey, Monmouth and northern Burlington counties are up for 6-12" because there is heavier snow for the north and lighter snow for the south.


12+ Inches... Major
South of State College from Central PA into all Northern New Jersey. A line from Trenton to Middletown northward into New York City metropolitan area and all Long Island. North of the city for Yonkers, White Plains to Peekskill in Westchester county. All coastal Connecticut along 1-95... southern Fairfield (south of I-84), New Haven and coastal areas of Middlesex and New London counties including Danbury on I-84 down into Stamford, Norwalk, Bridgeport, New Haven metro area eastward to Old Lyme to New London to Westerly in the CT/RI border. This includes Block Island.

There is no solid forecast as to these snow accumulations for the places listed above thus this may change.






Forecasting Snowstorms: More misses than actual hits for the Northeast?
Last week we were monitoring the potential for a snowstorm to hit the northeast, a pretty significant snowstorm, after that point models began coming up with the idea that such ingredients coming together was more of a fantasy than a reality thus no significant storm is on sight anymore for this week.



Only very little, if anything, is expected to accumulate for the NYC Area




Is winter over then...snow-wise?
Um..well, can't call off winter completely regarding the snow for the northeast. In fact, a very strong high is expected to move southwards and bring another blast of dangerous cold air to the area, possibly like those we had in January. Temperatures in the teens to twenties are in the forecast for the metropolitan area, blow zero to single digits to teens up places in the interior. These are truly deep winter temperatures.

In 2 days we will be entering March, the 3rd month of 2014, how is it possible to be feeling such brutal weather conditions in March? Aren't we getting loose from the cold to enter the milder spring-like temperatures? Winter has another plans!

According to AccuWeather, winter has not plans on leaving for the next 3 weeks! Yes, this comes with a stormy weather pattern for the northeast.
Winter is going to deliver up to last snowflake for of us, until then is not leaving.

A stormy pattern is going to build as the aforementioned arctic high moves its way southward starting today. After the light snow expected today for the Mid-Atlantic and the Northeast we may expect another weak storm by this weekend with no significant impacts then Monday next week is the day we have to look out for. There is a potential storm to impact the region.

But before talking about the northeast, let's rewind, rewind to the west coast as this storm will be starting the parade from there.

The storm circled in red is the big player, as you see there is a storm reaching the coast of California where they need rain so bad to stop the major drought currently affecting the state from getting worse than it is right now. That storm is going to do little to help however the one being it, the big player, could dump a hefty amount of rain. California then needs to worry about mudslides and flooding from the heavy rain coming their way starting on Friday out of the storm currently located north of Hawaii.

The coastal half of California, which is in the worst shape rain wise may receive from 3 to 6 inches of beneficial rain during the early weekend. Also very heavy Sierra snows are expected, 12 to 24" of snowfall accompanied by gusty winds all across the drought stricken state.

6.1" for the Los Angeles metro area



Anywhere from San Diego, Los Angeles to Sacramento-San Francisco to Redding and all the way to Portland, OR will be looking for big rain.




Again, this heavy rain is beneficial for California but people need to watch out for flooding as this water can't penetrate the dried land as fast as if it were moist. Flood watches may be issued.

This could be the last big rain California may see in a while, unfortunately.

As the storm, circled in red, enters California from the southwest and moves northeastward delivering heavy amounts of rain for must of the southwest states, Midwest cities then need to pay attention to this storm as heavy snow, dangerous ice and heavy rain with thunderstorms are possible all the way from north to south.

If you live along the Ohio River Valley and the northern Mississippi River Valley in the Midwest you need to pa attention to the forecast as there could be some significant snow for you from this storm approaching by the weekend. Anywhere north of Intestate 64 from West Virginia through Lexington, KY to Kansas City, MO could see accumulable snow. Depending on the exact track of the storm we can be pointed out who is going to get how much but at this time it's too pearly to talk about accumulations.




Between Interstate 40 and Interstate 64 look for a rain/snow and ice mix. There is the potential for some dangerous ice to accumulate anywhere from St. Louis eastwards to central Kentucky (possibly northern Tennessee) into the Virginias. Such mix could also slide into portions of Southern IL, IN and OH.

Anywhere south of I-40 is going to be just rain, Dallas - Little Rock - Nashville - Knoxville-Greensboro, NC and Norfolk, VA on southwards.
Anywhere from Shreveport, LA to Atlanta, Georgia look for a rumble of thunder accompanied with the rain.

Now, the question is for the northeast states. Where is is storm going to go?
Some models take the storm close enough up the coast to bring dangerous wintry weather conditions others take the storm out to sea off North Carolina




As usual, there are two possible tracks. Depending on which the storm moves along we may be impacted or not. By this time must of the northern states have gone through a major cold spell so big snows for the I-95 big cities is possible as we are going to be influenced by this arctic high still.


7:25 PM Update 2/26
Winter alerts beginning to be issued for the northwest
This is the beginning of this big storm



Stay tuned for more updates, we are still too far from this event and a lot of things can happen.




Remembering Chile on this day...

After the world's 6th most powerful earthquake unleashed a Pacific Ocean wide tsunami placing dozens of countries under alert.

M 8.8 - Southwest of Santiago, Chile.
Over 500 deaths... shaking lasted for nearly 3 minutes.


Thanks for visiting! Feel free to leave a comment below.


New York City, NY - Atlanta GA Radars



NHC




NWS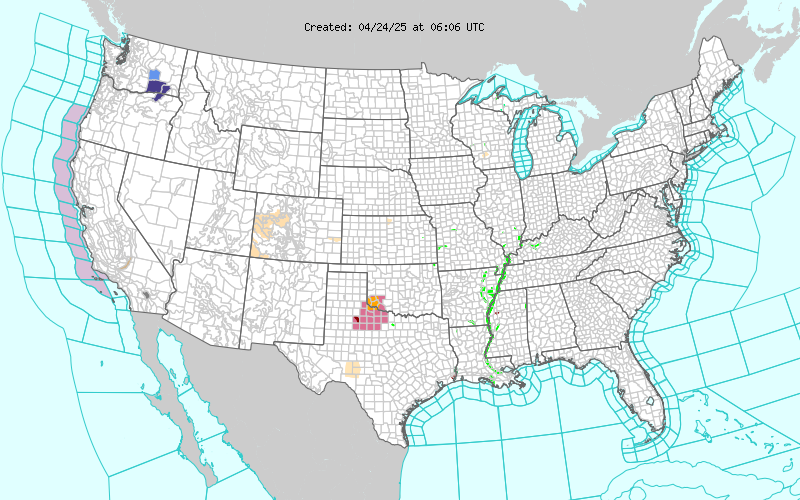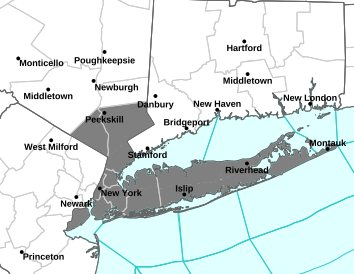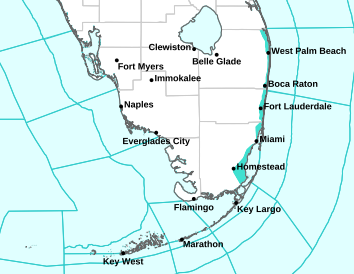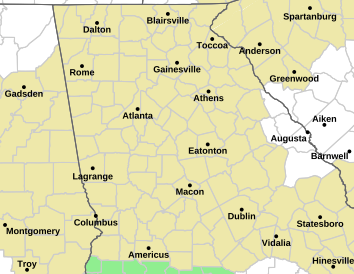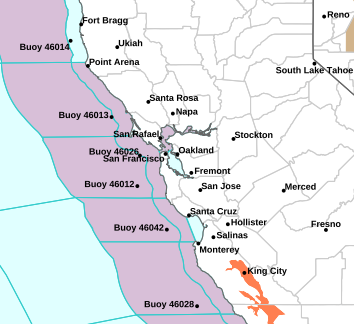 MaxWeather
Max Conference Room - Wintertime

Loving February!
New York City - Atlanta, GA Weather 2014




I announced the winners of the 2013 hurricane scorecard in my previous blog, go to see it





Amazing sunset nature wants is to keep for our records... Norwalk, CT
6:35 PM ET

The views of the author are his/her own and do not necessarily represent the position of The Weather Company or its parent, IBM.
Reader Comments
Max's conference
Previous Entries for 2017