Thanks Georgia! An unforgettable first time ever adventure

Welcome to the Christmas Winter Conference

_________________________
Dec 22 Update 8:20 AM

Current flooding alerts for the southeast. Expect heavy rains and some thunder.




Dec 21 Update 8:38 PM

MAJOR NORTHEAST ICE STORM
Up to TWO INCHES OF ICE possible upstate NY/NH/VT and ME... if driving do so very very carefully.
I expect widespread power outages, please have a back up plan!!!



Northern Maine to get heavy snow and ice. South to get thunderstorms possibly with heavy rains especially Georgia and Alabama.

__________________________
UPDATE: 5:50 AM ET - December 20
Winter storm 'Gemini'
A big deal of rain, snow, ice/freezing rain and possible thunderstorms

Im sorry the map below looks too crowded with stuff but it was necessary to make it like that to represent all the mess this upcoming winter storm is going to bring.

SNOW (All shades of blue, see the accumulation labels)
Anywhere from Amarillo, TX going through Kansas City into Des Moines-Cedar Rapids-Davenport into Chicago as well as northern New England should see snow accumulation ranging from a coating to a foot.
*Kansas City MO, Davenport IA and Madison WI will get the heaviest of snowfall. You are up from 6 to 12" with isolated accumulations of 12" within this cities-line. Stay up with the latest alerts from the weather service.
Winter storm watches are up addressing this issue.

Ice (Purple dots)
Freezing rain advisories are up from Kansas to Wisconsin warning the residents of the possible ice accumulations. Remember, Ice is way more dangerous than snow. Up to half an inch of snow is expected in many locations, even in those not warned by the NWS. Freezing rain is expected from Texas into the Great Lakes and up to the border with Canada in the Northeast. Upstate NY could get up to 1" of ice.
Many places in the path for snow are also in the path for ice accumulations.




Rain (green-yellow and orange shades, read labels for accumulations)
Just past the icefall, anything beyond that is going to be rain.
Im worried about the Ohio River Valley, there excessive amounts of rain are expected. Paducah - Central Ohio is where 4 to 6 inches of rain are possible. Beware of potentially dangerous flooding!
South Central could also get big rain but not as much, anywhere from 1 to 3" across the Central Gulf States (this includes New Orleans, Memphis, Atlanta, and Dallas, TX). Accumulations of 3 to 4" are expected from Arkansas through the Ohio River Valley into the Northeast ending along Lake Ontario (this includes Buffalo NY and Erie PA)

Severe Thunderstorms
This is the forecast for SATURDAY ONLY
Anywhere from Texas-Georgia to the Great Lakes, there is a chance you could get some thunderstorms. The highest chance for severe is expected to occur along the Lower MS River Valley (central Gulf states) so if you like in Jackson, Alexandria, Little Rock or in Memphis expect some severe thunderstorms.
The worst of the thunderstorms (maybe a tornado or two) could be happening east of Jackson, MS
All across this area should lookout for downpours, gusty winds (from those squall lines) and large hail.
Please listen to your NWS information this upcoming days.




I may need to watch this severe weather forecast, Sunday storm strong may strike a little eastwards closer to Atlanta. This upcoming Sunday is the day when I return to New York so weather is playing a role all along my trip which promises to be a wet one.
_______________________________





I thought about this over and over again. I was pushed to find a more solid job at the time, there was a lot of pressure building from which I had to take a final decision. You know what it was.

"Attention passengers, good morning to all, at 7:25 AM we will arrive at Gainesville, GA and at 8:13 AM at the Atlanta Peachtree Station. Please dispose of any carrying on trash in the designed areas as you walk out the cars. An agent will assist you get down the stairs, please do so slowly. Make sure your seat is upright before you leave please. Momentarily the crew will go around collecting your pillow. Thanks for riding Amtrak"

At 8:15 AM we arrived to our destination. The guy who was sitting next to me was still sleeping so I gave him a gentle push "Yo get up", he slowly reacts and asks "whah we're here now", confused I said "Apparently, I've never been here before, they didn't make an announcement"

I was sitting by the window (my favorite seats). So I lifted up my seat, found my pillow somewhere squeezed in my right arm. Finished drinking my Dr. Pepper from my last sip at the Charlotte, NC stop by around 2:30 AM. Trust me, that wasn't a good nap.

I get down, walk to the stair case, my seat mate disappeared I never saw him again (didn't care really). I reached the top main floor, kind of a small building. I took a seat in the waiting room, unike the NYC waiting room where they have those auditorium cushiony seats and cool jazz music here they have those long bench wooden seats that look like church pews, but they were old and had some ugly looking lamps at each end.

Anyway... I just sat there, everything was new to me. I only saw black people walking by talking with the "weird" southern accent I was told about. I heard this guy talking by the entrance, an old black map apparently making a living of really nice paintings (gotta tell ya), they all were about trains arriving at the station. I heard him talk about the 1981 Cresent arriving, he did a colored painting from a black and white picture taken at the time as the train was arriving. He did some others about steam trains, like the 1957 steam train.
Nice works of art he had on sale but really pricy.

I was looking at my phone and listening to this old man's rants (lol). But since I was so tired, I didn't really care. By 9 AM on May 1, 2013 finally the friend from my current job went over to pick me up.

As I step out the building I saw this two major highways merging into one in the distance, with huge traffic jams and the big buildings in the background. (Those were I-75 and I-85 merging into the I 75-85 Connector as I figured later). We get to his mini van, the friend kept asking me about how was my trip down like but I hesitated to go on since I was really tired and never have traveled like that. The day was really nice, sunny with fresh clear skies and warm, of course, as the weather is normally here.

We leave, entering I-75 north. "So this is Atlanta, GA?", he says "Yes, here is where we like, do you like our town so far", "Sure, looks cool (inside: meh!)".
After some half hour of talking we reached our exit (261), he takes me over to his apartment so I could rest for the day and watch TV. He left back to work.
I drop my heavy backpack and the other big bag I brought with me. Exhausted I just went to trow myself on couch with my laptop to write some stuff in my blog including my arrival.

At night, my friend takes me over to a Mexican restaurant (crowded), I had my good spicy flautas, tortillas and some mole and rice with it. Returning home we stopped at these, weird to me, QuickTrip gas station... (aww I can remember the so many things that happened at those gas stations every morning when I go: the poor little girl, the mad old black woman trying to cut the line etc.. )

Anyway, night came and again to sleep but I was still awake until 2 AM the next day (my internal clock was still in daylight, not night time). That was my very first day of work here. I went over to the paint store with him, met my coworkers and introduced myself to them, met my supervisor and boss. etc.
After 7 months now I get calls from so many of them asking what Im doing so that if I could go over to their place or come here etc.

My job began slowly, I was doing the simpler tasks at the moment but now they really put pressure on me as they know I can get things done by myself. Many of them trust me enought to tell me about their stories in the past, lovers, troubles etc. We all just joke around, we don't give a ----. (lol)

Ever since, it's been non stop. I moved four times around the Atlanta area in the first month when I arrived.

One day in September (after I came back from my August brief visit to NYC), I got this call from one of my best friends "yo Max, some guys from the company came with some girls and we're having some good bbq here, come over, it's good!", I was like "alright, let me do somethings and I'll be at your place"... Until 2 AM the next day, they were drinking modelos and Heinekens while I was doing my orange soda and sure a mixed sip here and there of this Buchanan's (err...) We had such good laughs, good steak and good time that Saturday night.

I have had trouble at work, I admit, some jerks who always want to upset you or just make you get angry and ruin your day. Trust me, I already had stories about this too, like with the white dude who was just doing nothing while I was trying to get my work and his done.
In the company we already have tagged (sorry) everyone; the jerks, the potential jerks if the time is convenient for it, the cool people, the fun people, the hardworking people, the lazy people, the slow-turtle-working people etc.
But the most important kind of people took me the longest to find, the people you can trust.

From time to time someone calls me to drive them in their cars to places around town to what Im so excited for. I love driving. In this company I have driven old, pre-owned and new cars. One day, for example, I was given a 2013 chevrolet silveado, I couldn't believe I was driving that truck! Fresh smell and cool music, GPS on the move... just great. And the best was the slight push on to the gas for that boost... uh boy, I wanted that truck!

Some other times I had easy going days, the job wasn't as much and you just could take your time easygoing but there were other painful 12-14 hours of rush. Running around to get stuff, people yelling at you from the back, calls on the phone, messages... tons and tons of pressure. That is part if my job, I take whatever they give me everyday as everyone else does. You know sometimes I don't come to my blog for a couple of days or leave some brief posts all because my exhausting days. Now I don't go to the main blog because I focus nearly 100% what goes on here which is what I care about. Some other people's blogs I miss because of that same thing.

Every morning we go to these gas stations; QuickTrip (my fav.) or RaceTrac, if anyone needs to buy lunch they do the shopping there. My mom told me after I said this that if I was insane... We have never seen gas stations like these up in Norwalk, they are really different than the ones there. Then we head to the paint store to get our supplies for the day and off to work we go.

Talking about differences, it was here where I found out about the famous Waffle House (gotta love those waffles with the delicious honey), I go there from time to time. They have these big food stores like Publix and Krogger (in Norwalk we have PriceRite, ShopRite, Costco and Stew Leonard's...)
They have Zaxbys, SteviB's, Chick-fil-A, Little Caesars and so on of fast foods.

With legal matters here, everything is run by the county you live and work in. You file claims or anything regarding the city to your county like your utilities, city public works, construction, road worlds etc, you go to public schools in your county so if there is any inclement weather your county makes the announcement for all the schools within it (unlike in the north where I live the city does the job). We have a surplus of police here... uff, the city, the county, the (North-S-E-W) sections of your county, the state patrol, the highway police and the sneaking ones from other cities-counties and sections of the counties...

If you need help with more serious stuff you gotta go to Fulton county the host to Atlanta, where I have been several times. Fulton county superior court is enormous.
Speed limits here are much higher than those in NY, you can go at 65 mph on the highway by downtown, 70-75 mph in rural areas... yep, and it's the speed limit sign but people like to do 70-80 mph depending the flow. I was stunned by the thousands of highways here; I-75, I-85, I-20, the Perimeter (Atlanta Bypass) I-285, I-575, I-985, the Georgia 400, Cobb Parkway (US route) 41, South Cobb Drive, Peachtree Industrial Blvd. 141, Lawrenceville Highway 29, Georgia route 120, US Route 19, Buford Highway, Vet Memorial Highway (US Route) 78, not mentioning the so many city streets here in Marietta and others around I can't still memorize. Trust me I can go on forever with this. I have driven so much around those roads, I thank my phone GPS for helping me out so many times.

Well you see, I never thought of these things that first day in Georgia back on May 1st. I had NO IDEA what Max was going to do here. I have spent lots of money here, it's hard to save lots (but I still try) when you are by yourself.
I don't cook here because I don't have the time to put up with it so a large amount of my expenses have been on food, followed my clothes.

I experienced a tornado warning here, a real life situation in which your life is at risk. I still have that 15 sec clip of the loud sirens. That evening I was scared. All TV channels were announcing this. I know this could happen again as the weather likes to be more rough down in the south for storms.

Lots and lots of rain, especially in June I remember 4 days of non-stopping rain... I was surprised to see this much. A wet state I thought this was until someone told me that is unusual to get this much after being in severe drought few years ago.

I also got to see some snow in the south with big chills and the hard time you have working outside dealing with those temperatures. It's the daily thing now, every morning it's just cold and hard to get you started, even to get you out of bed... lol

Something I miss to see is the ocean, Atlanta is so far inland, there is no much water around here to see, the Altoona lake is the only water body near me.
There is a little mountain here also, Kennesaw Mountain National Battlefield Park, it rises high enough to be seen far away but not much although when fall came, trees on there took on the changing first than the trees below.

On the way I have met so many people from all kinds of color, race and languages. Not too many besides my co-workers know that Im really from the north. Last week I went to Lawrenceville to a party (I discussed this before) A guy there who was interesting in talking to me, cool dude, didn't believe I have been in downtown New York City until I showed him pictures I have taken facing the Empire State Building. That guy thought I was lying but he said my speaking was a little too fast for them down here. He said Im his friend though I'll probably won't see him ever again, and Im the first guy he has met from NY.

This story telling could go on and on as you see.

Me being in Norwalk didn't expand my field of view this much by just being alone, facing the world yourself over 1,000 miles away. I can pick what to tell someone about Georgia.

Georgia is the first far away place Im going to explore, I want to do Chicago, Illinois and Los Angeles, California next.


If it wasn't for this experience I wouldn't get over the fear of traveling far away alone, standing up for yourself... I can't ever say "It was a waste of time coming here"... that is truly not the response to this challenge I was given.
My sister since the beginning told me to never leave, she always depended on me to help her do her school work in her first years of high school but no more. Now I found out she has some of her friends come and she helps them out as I did to her. I feel proud of her and myself.

Now you know my story, through WU I can share this to the world. Don't be afraid you face your future even if it's not what you want. Good things will always be there waiting for their time to come to you

As it's my birthday today I felt like sharing this to you, a personal experience of a young adult who still has a long way ahead.
Im also sharing this story because this is my last blog from the South, the second house of mine.

As you know this upcoming Sunday is my return home. These nearly 8 months of adventures account for nearly half of my life in changes. Who could be able to do this for you? That's why Im thankful for being here.

___

Special Notes:

Mr. Lee Grenci
Our lecturer has posted his final blog on WU:
"This is my last blog for Wunderground (it's difficult for me to comprehend that I've already been here for an entire year). I cannot adequately express my gratitude to Jeff Masters for this wonderful opportunity. Jeff...I always anxiously looked forward to writing my blogs. And many thanks to my colleagues at Wunderground for supporting me and helping me whenever I had technical difficulties. Finally, to my faithful Wunderground readers, I couldn't have done it without you. Thanks a million to everybody"

This is what I told him:
"Lee, you were given the privilege many times to write the main blog to which most of us go everyday. Like the main highway all cars from all roads come to get on to to get to their far away destination
Im very thankful for having you here to guide us. I won't forget the retired senior lecturer and forecaster, the only one, to have ever taken the time to quote me back. I felt so privileged
We will miss you. Have a great time out there wherever you are and wherever you go"

Pcola57
This message is to my dear Marvin who is undergoing some serious health issues:
"I understand you are going through some hard times, I hope you...no, you WILL recover and your arm will keep being a tool for you. I wish the best for you and your therapy will be a success. Don't be depressed because negativity feeds from that and could really damage you! Smile!
Your right arm will recover, no matter what anyone says.
We need you on WU, none of us make stunning posts like you!"
We will keep you in our prayers for sure

...

Notes:

The Winners of the Hurricane Scorecard will be announced to you between Dec 25-30, 2013.

Mark your calendar: Winter Solstice takes place on Sat December 21 at 17:11 UTC (12:11 PM EST). The longest night of the year that will be as we officially enter the winter season.


Thanks for visiting! Feel free to leave a comment below.






New York City, NY - Atlanta GA Radars



NHC




NWS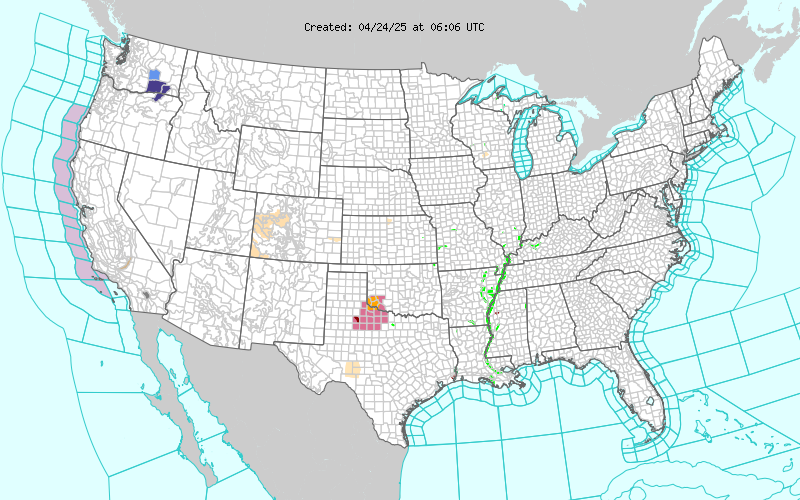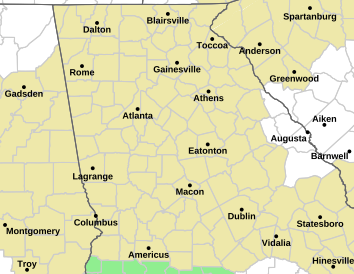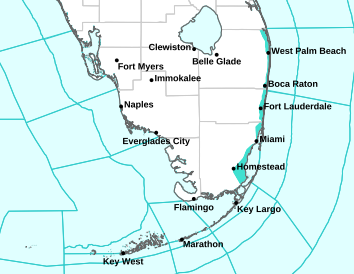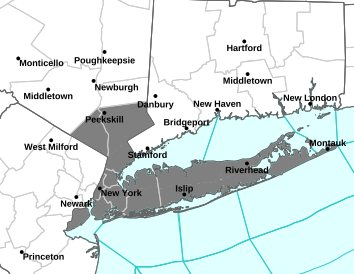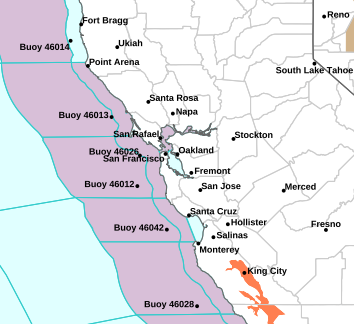 MaxWeather
Max Conference Room - Wintertime

Merry Christmas!
New York City - Atlanta Weather 2013

Thank you Georgia!





Northern Long Island, all NYC boroughs, all Connecticut, central and northern New Jersey, eastern PA, all but coastal Rhode Island are up for 2-4" of snow tomorrow...drive safely!

The views of the author are his/her own and do not necessarily represent the position of The Weather Company or its parent, IBM.
Reader Comments
Max's conference
Previous Entries for 2017