Devastating snowstorm paralyzes the south. Atlanta highways were parking lots
By: trHUrrIXC5MMX, 6:06 PM GMT on January 31, 2014


3-Feb 1:23 PM Update
Disruptive snowstorm for the northeast big cities tomorrow
Expecting over half a foot for the big city




--

2-Feb 8:03 PM Update
WEDNESDAY WINTRY WEATHER - Preliminary forecast for Feb 4-5
Still to early to determine the details




----

Atlanta, Georgia Only 2" of snow were needed.

One of the worst and costliest snowstorms in history struck the Peach State on Tuesday January 28, a snowstorm that nearly shut the city highways completely stranding motorists for hours everywhere around the major city.

Forst and foremost. I never saw something like this in my life, not even in the north where we get dangerous snowstorms.
In this case the snow accumulation did not need to be significant.



FFC NWS Snowfall reports. Most of the Atlanta metropolitan Area received 2" of snow.

It was a big deception for those those who saw the snow falling and going to have fun trowing snowballs at each other in the evening when some snow had accumulated on the ground. No one knew the nightmare that was unfolding.

Even I did not know how this snow was becoming extremely dangerous for traveling outside and it was that night I was heading to the Atlanta Amtrak Station to catch the train for New York. What ended up happening we got stuck in a massive jam on Intestate 75 just before crossing the Chattahoochee River (Fulton County) and there was no turning back, as sone other people who could turn around and head out going the wrong way on a 6 lane major highway.
We were stuck there for hours. I had to go out walking to the cars in front to ask drivers to make some room for the cab to at least get out on the next exit. By that time my train had left.



Overnight Google Traffic map of the area... ALL PARKING LOTS


The heavily Transited Intestates: The perimeter I-285, I-75, I-85 AND I-20
Others in such disastrous situation were: Cobb Parkway (US Route 41), GA 400, Buford Highway (US Route 23), Peachtree Parkway (GA Route 141), Lawrenceville Highway (US Route 29), Stone Mountain Highway (US Route 78), Peachtree Road NE (US Route 19).
Also Roswell Road (GA Route 120), I-575 from Canton-Woodstock, GA down to I-75 and Veterans Memorial Highway SE (US Route 278).

Ignoring the red lights, stop signs and even the "wrong way signs" or all anther traffic "must-do" was a normal thing to do from that night on after the snow ended.

Scenes of people pulling their cars off the road to leave them there and have themselves walk home for hours was common.
I heard from people who came down walking from Woodstock, GA after they abandoned their cars alongside I-575 to come to their house in Marietta, GA.


This was the only option to save your life as cars which are the do-it-all failed this time. Walk home!. Lots of people walking out the highway exit/entrance ramps... just amazing.



This was other common sight around the area on January 29 off a highway ramp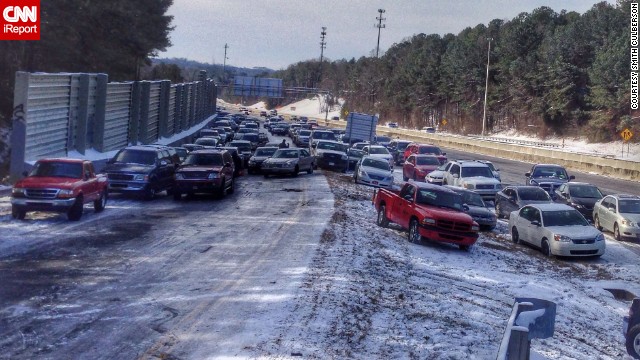 Such aforementioned snow became ice over night as temperatures dropped to low teens around Atlanta.

There was school the day of the storm... buses were impacted worse than cars as any other rig and truck. Students were able to arrive home, those who could make it, overnight or if they didn't have a chance they returned to their school and remain sheltered there. Since then all schools around the area remain closed up to today

This is how the downtown connector (I-75/85) looked like on AM January 29 in Atlanta



This was also common, as many cars kept trying to move forward even though it was worthless as they just kept spinning and spinning




FFC Peachtree City NWS

A cold arctic airmass that originated over northern Canada moved rapidly across the central United States on Monday, January 27, 2014. The advancing cold front moved rapidly out of the midwest and across north and central Georgia Monday night. By Tuesday morning, January 28, 2014, temperatures were already below freezing across northwest Georgia, and by afternoon, north and west Georgia temperatures were below freezing. By Tuesday night freezing temperatures were reported across the entire area. During this time, a 500 millibar (mb) short wave was moving out of the southwest United States and into the western Gulf of Mexico. By Tuesday this disturbance was spreading moisture out of the Gulf and across the Southeast. This resulted in a mix of winter precipitation across north and central Georgia with mostly snow across north Georgia, and a mix of freezing rain, sleet and snow across much of central Georgia.

The heaviest snow fell in a band from around Columbus to Milledgeville to Warrenton, and also in the northeast Georgia mountains where 2 to 4 inches fell, although higher amounts of up to 6 inches fell in the northeast Georgia mountains. Elsewhere 1 to 3 inches of snow fell. Freezing rain fell across central Georgia with the heaviest amounts south of a line from Columbus to Macon to Vidalia where a 1/4 to 1/2 inch of ice fell.

This storm caused tremendous impacts across the WFO Peachtree City warning area with power outages and slick roads. Although just 1 to 3 inch of snow fell over parts of the Atlanta metro area, thousands of motorists became stranded on roads and interstates, some for over 20 hours. Many motorists abandoned their vehicles leaving them along the sides of the interstates. According to the Georgia State Patrol, there were over 1500 winter storm related accidents in Georgia and over 180 injuries. In the WFO Peachtree City county warning area, at least 2 deaths were attributed to the winter storm.
-

I had to re-schedule my Amtrak trip back north to Wednesday the 29 to arrive in New York on Jan 30 which was a success after so many adversities.
It's needless to say that Hartsfield-Jackson (Atlanta International Airport) cancelled or severely delayed almost all of the scheduled flights from Jan 28 on. UPS/USPS services were cancelled. City public transportation was limited or suspended. Normal working days were cancelled.

By this time if people haven't gotten back to find their car on the streets they will likely find out they have to pay a ticket, the towing (if the car is no longer where you left it) and some other parking fees. Get your pockets ready!

Unfortunately 6 people have been declared as deceased. A woman who was about to deliver did not make it to the hospital and gave birth on the side of the highway in the car.

Generosity, something humans sometimes disregard, was present in this situation in certain areas of the highways.
People were handing out snacks, water and other foods to people stranded.



This snowstorm will be remembered for the years to come. As Georgia does not have the needed equipment to fight this storms with which led to this mass traffic jams now questions are arising for the inadequate response as people lots millions of dollars so did insurance companies for the thousands and thousands of crashes all around.

This is only the story from Atlanta, Georgia.
Pictures I took:

Marietta, GA... all pictures taken on Jan 28

My apartment complex in town in the afternoon some hours into the snow.



Before leaving to the station outside the apartments, those cars on the road (Franklin Road SE) are stuck there.



Delk Road (GA Route 280) looking down the bridge onto southbound I-75 on Jan 28 at night when I was heading to the train station.



Shell Gas station... notice the ice thickness covering the roads, that's how bad all roads were




--

My trip to the north... the pictures
It snowed all the way from Atlanta to Norwalk, CT... such a nice white trip!

I began taking pictures the next morning... Jan 30.

Just after crossing James River in Lynchburg, Virginia. At abut 7:03 AM... beautiful morning!



South of Charlottesville, VA... big open rural areas



North of Havre de Grace, MD. Notice the ice everywhere. It was about noon and the train was going at 115 mph northbound.



Leaving NYC in another train to Norwalk, CT... that is a picture of the big city in a peculiar way at 4:10 PM



...

Thanks for visiting! Feel free to leave a comment below.





New York City, NY - Atlanta GA Radars



NHC




NWS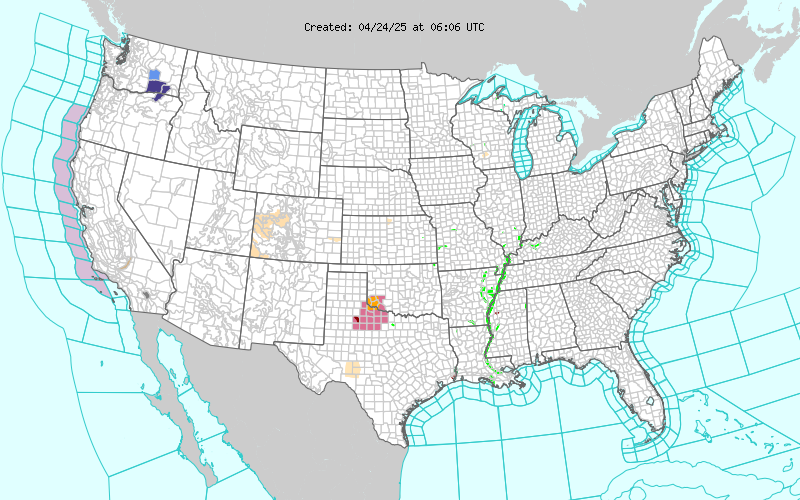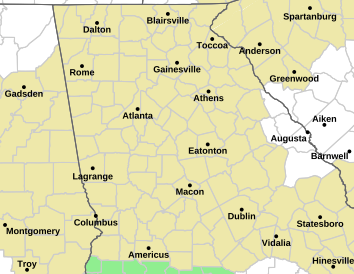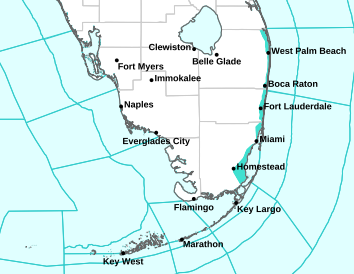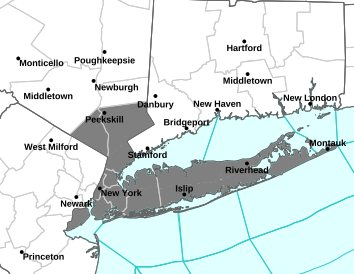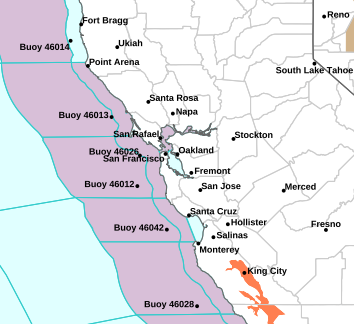 MaxWeather
Max Conference Room - Wintertime

New York City - Atlanta, GA Weather 2014



Snow Atlanta, GA Marietta, GA Ice South adventure
Updated: 6:23 PM GMT on February 03, 2014
The New Look of the 2014 Hurricane Scorecard - An early Preview
By: trHUrrIXC5MMX, 3:17 AM GMT on January 11, 2014


I SINCERELY THANK ALL MY WUNDERGROUND FRIENDS AND LURKERS FROM ALL AROUND THE WORLD FOR COMING TO MY BLOG OVER THIS YEAR THAT IS ABOUT TO END... I HIGHLY APPRECIATE YOUR TIME
MAY IT BE WRITTEN AND MAY IT BE SEALED THAT 2014 WILL BE A YEAR OF HOPE, PROSPERITY AND PEACE TO ALL OF US GATHERED HERE.

_________________________________________________ ______________________________________

BIG RAIN FOR THE EAST COAST THIS WEEKEND... Expect localized flooding.
Tonight we could see some freezing rain here in the NYC-Boston Area.

Expect some gusty winds with this rain, especially at the coast. Wind advisories have been issued for all Long Island and Southeastern Coastal New England

My new graphic... worked on the banner for nearly 5 days on my free time.
NWS Alerts as of 4:20 PM Eastern Time





Hurricane Scorecard 2014

It's understood the upcoming Hurricane Season is still far from now. I, in advance, have been developing a new style for this year prediction list. Ameliorating from that of last year from which I received some technical problems from viewers, this year Im working on a different format.

The new hurricane scorecard will be on a PDF Document, that way you will be able to download the chart from my blog and see the entire list for yourself. The List will will have better and easier font size, organized and structured description as to what is being displayed and overall easier to understand.

I'll be updating and uploading such list every 2 weeks (about so) with the latest predictions from anyone who would like to participate. I know it's too early for any deep thought into the season but I began introducing the "graphic" in March for the 2013 season and time just ran fast, with people trying to update their numbers and submit new predictions past the deadline of July 1st... which will be the deadline for this year as well.

Click on the picture below to download the document to your computer, virus-malware risk free. Give me your opinions as to what I should fix, improve or add/remove.

After you click on the picture just download the document, it should only take you few seconds to do so.





Note: "Stance Number" means where you stand in regards as to the counting. I will give you a number which will be shown next to your name... just for record keeping.

Again, Im still working on the chart, but now you have an idea as to what to expect. A sample prediction was included.
The last column to the right will be the outcome which will be done after the season ends.


I'll have a blog on the winners of the 2013 Hurricane Season later and more information about this PDF List as there are some rules I will want to discuss with you.

You can start giving me your predictions as soon as April 2nd all the way until July 1st, 2014

-

Thanks for visiting! Feel free to leave a comment below.





New York City, NY - Atlanta GA Radars



NHC




NWS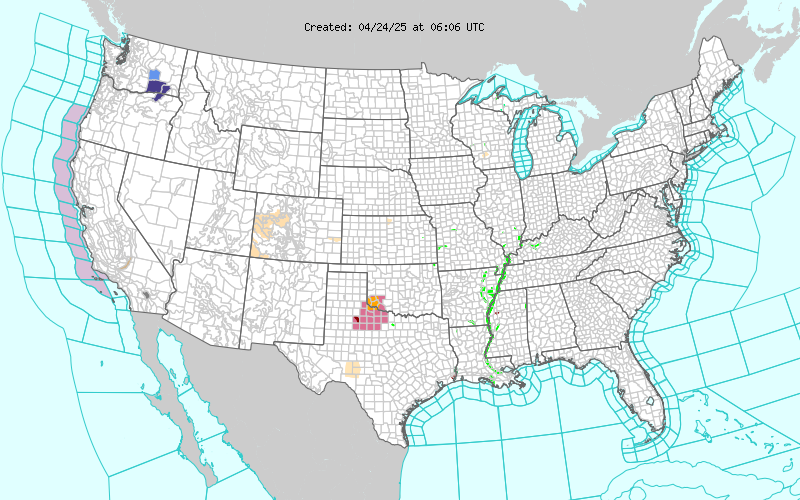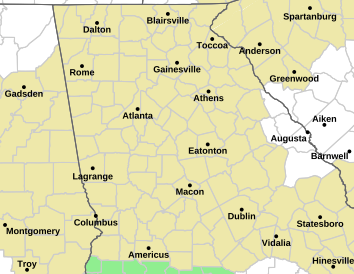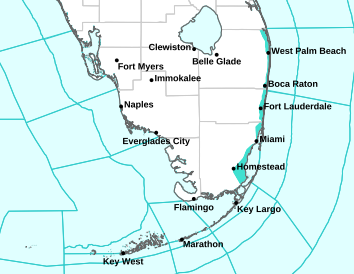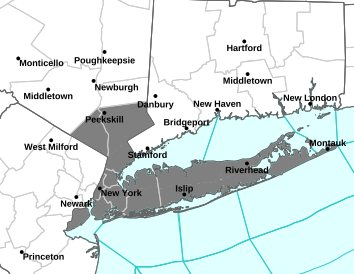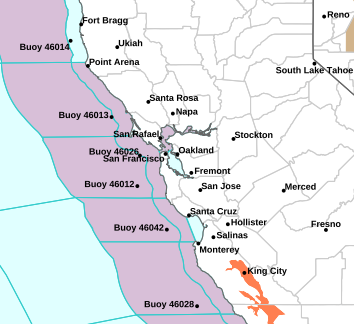 MaxWeather
Max Conference Room - Wintertime


New York City - Atlanta, GA Weather 2014

HAPPY MMXIV!!!



3615


Hurricane Scorecard Hurricane Season Temporada de huracanes Winter Weather
Updated: 5:29 AM GMT on January 12, 2014
The views of the author are his/her own and do not necessarily represent the position of The Weather Company or its parent, IBM.
Max's conference
Local Weather
38 °F

Overcast
Previous Entries for 2017
Personal Weather Stations
Cranbury

Norwalk, CT

Elevation:
86 ft
Temperature:
36.8 °F
Dew Point:
35.8 °F
Humidity:
96%
Wind:
2.0 mph from the WSW
Wind Gust:
3.0 mph

Updated: 1:15 AM EDT on March 27, 2017
Eagle Ridge

Marietta, GA

Elevation:
1170 ft
Temperature:
66.6 °F
Dew Point:
56.3 °F
Humidity:
69%
Wind:
Calm
Wind Gust:
8.0 mph

Updated: 1:15 AM EDT on March 27, 2017