Live Blog: Tracking Severe Weather in the Plains/Midwest
A severe weather outbreak is expected from central Nebraska through western Illinois, and this is a live blog to keep you up-to-date. Check back often and for the latest.

You can also follow us on Twitter.

The Storm Prediction Center has upgraded the risk of severe weather for parts of the Plains and Midwest. A moderate risk surrounds the high risk area. This is a dangerous situation for Nebraska, Iowa, and surround states.




3:11 PM CT: #Tornado Watches now extend through #NE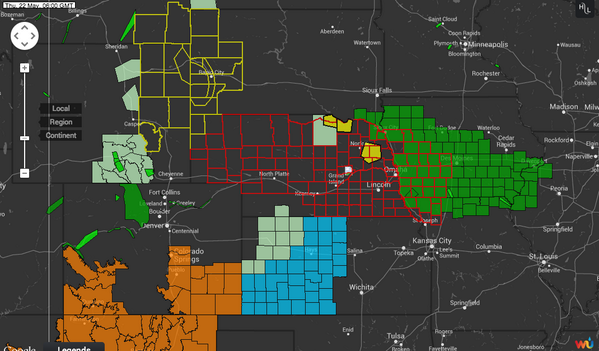 4:02 PM CT: There is a chance the #thunderstorms could form a #derecho into the evening.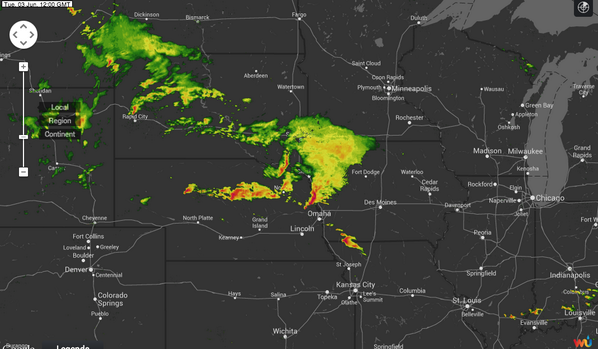 4:09 PM CT: Very intense rain and strong winds about to move into the Omaha area.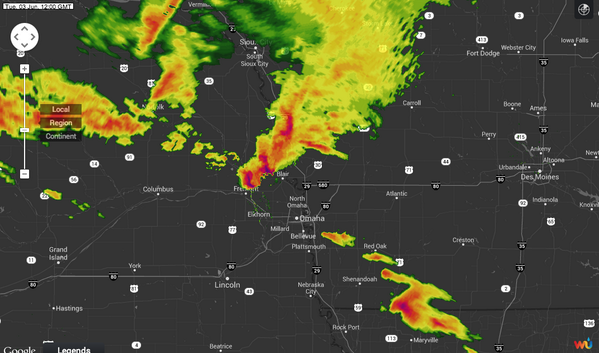 4:26 PM CT: Temperature drop at our weather station in Blair, Nebraska. 16 digs in 10 min.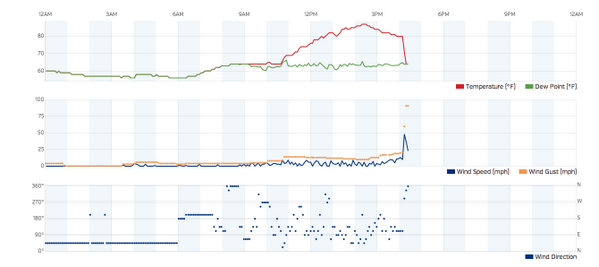 4:40 PM CT: Skies looking very gloomy over downtown Omaha.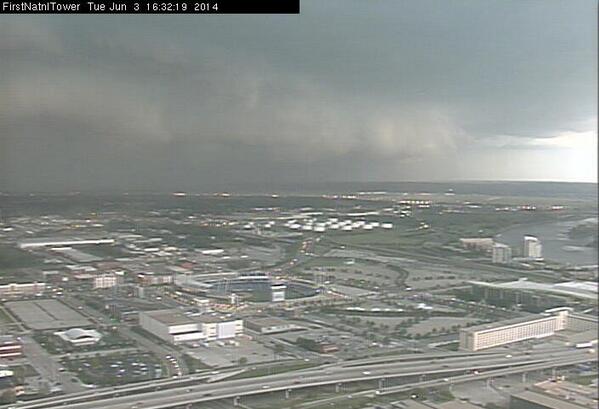 4:42 PM CT: Sirens are being sounded in Crescent, NE due to winds >70 mph.

4:44 PM CT: #Thunderstorm complex now moving through Omaha: very large hail and strong wind.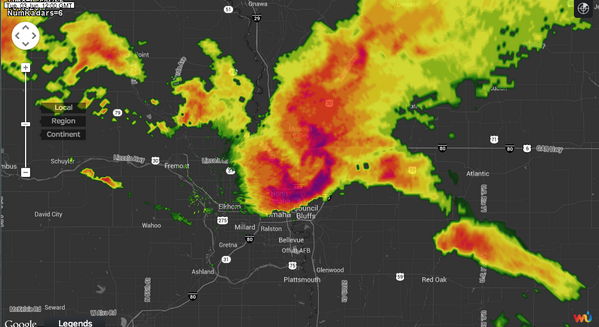 4:52 PM CT: Confirmed #tornado 8 miles southwest of Ericson, NE. Take cover now!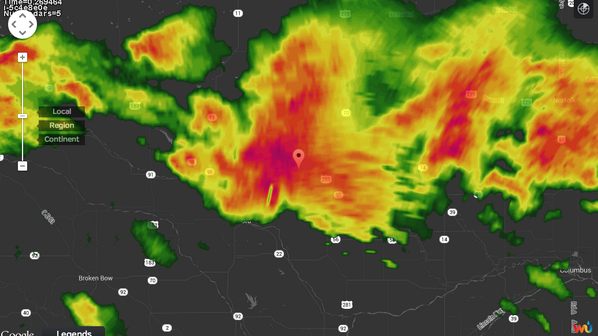 5:07 PM CT: Seeing multiple reports of tennis ball-sized hail in Blair, #NE. Damage to trees and homes.

5:17 PM CT: Confirmed #tornado 7 miles south of Spalding. Hook echo very evident.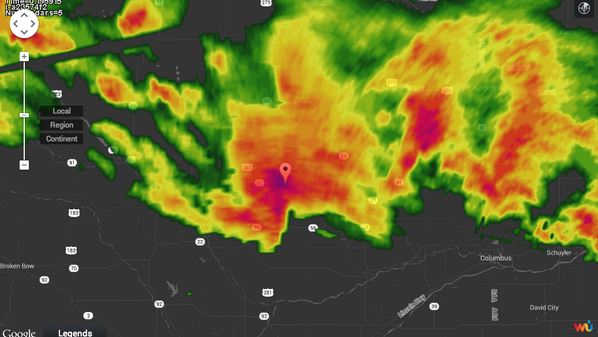 5:23 PM CT: Wild-looking structure with thunderstorm complex east of Omaha.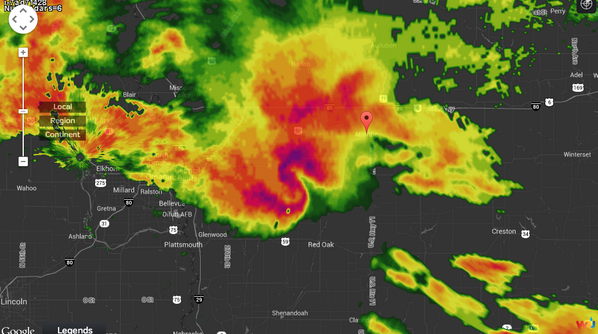 6:43 PM CT: The Omaha airport has been closed for 2 hours as they are experiencing flash flooding on entrance and exit roads into the terminal.

8:56 PM CT: Supercells in western #KS now firing off #Tornado Warnings.

9:09 PM CT: Large areas of NE, IA, and MO seeing effects of severe thunderstorms.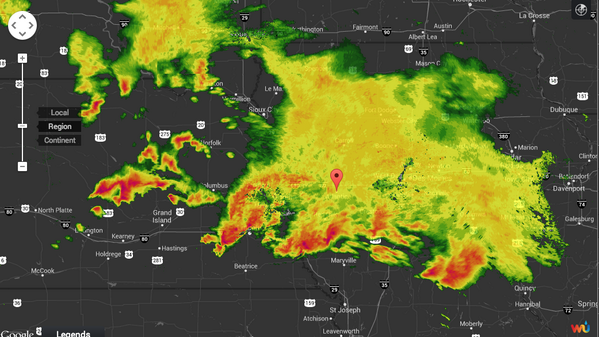 9:13 PM CT: Omaha Airport has now reopened after severe weather closure.

9:16 PM CT: NWSOmaha: Roughly 4.60" of rainfall at Eppley Airport so far and still raining.
Reader Comments
Comments will take a few seconds to appear.
Post Your Comments
Please sign in to post comments.
Not only will you be able to leave comments on this blog, but you'll also have the ability to upload and share your photos in our Wunder Photos section.
Wunderground Meteorologist Shaun Tanner
Local Weather
64 °F

Partly Cloudy
Previous Entries for 2016
Recommended Links