Live Blog: Tracking Hurricane Arthur as it Approaches North Carolina Coast
By: shauntanner, 4:24 PM GMT on July 03, 2014
This is a live blog set up to provide the latest coverage on Hurricane Arthur as it threatens the North Carolina Coast. Check back often to see what the latest is with Arthur. The most recent updates are at the top.

Friday

12:58 AM ET: We have received a report that power was out in Ocracoke Arthur

12:45 AM ET: Ocracoke Site weather station has reported a 88 mph wind gust.

12:30 AM ET: Eye of Arthur now over part of Highway 12.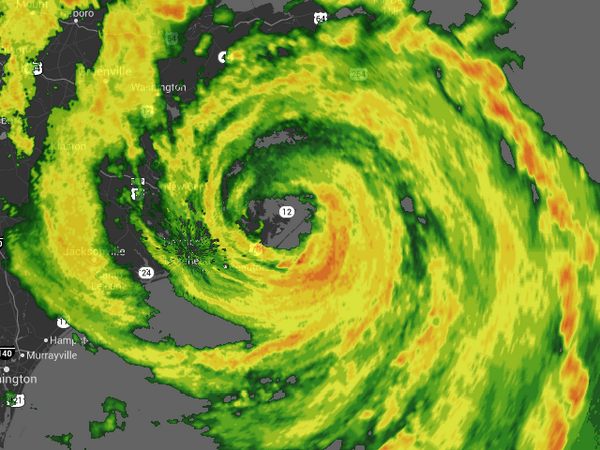 12:26 AM ET: Duke Energy is reporting 21,025 customers without power in NC.

12:00 AM ET: Wind is pushing water away from land at Hatteras, NC. Will rush back in as Arthur approaches.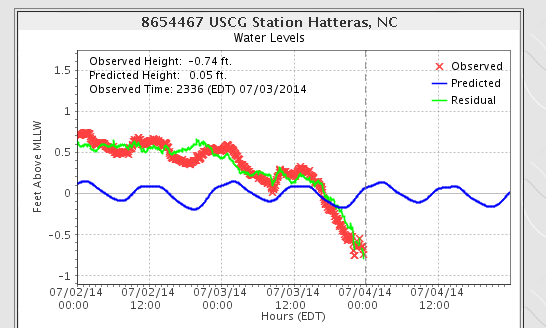 Thursday

11:57 PM ET: With the current track of Arthur, it could track directly over the southern part of the Outer Banks, NC

11:55 PM ET: Fort Macon is gusting back up to 81 mph on the back side of Arthur

11:15 PM ET: Landfall was called at 11:15 PM ET just north of Cape Lookout, NC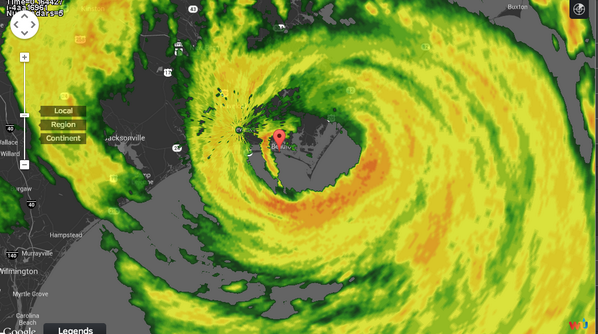 11:27 PM ET: Atlantic Beach, #NC pressure has bottomed out. Arthur is no longer coming, it's going. Take a look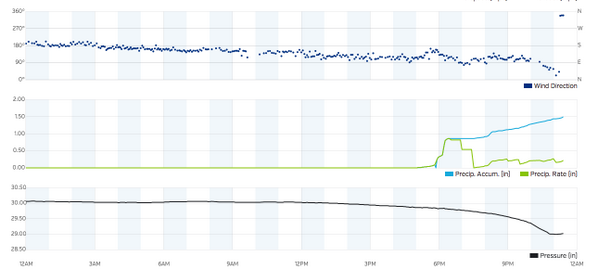 11:20 PM ET: Waiting on landfall declaration from NHC in NC.

11:02 PM ET: Residents at Fort Macon note a dramatic drop in wind and is getting "dead quiet". Clues they are in the eye of Arthur.

10:58 PM ET: Eyewall coming ashore near Morehead City, NC. Note the quick pressure drop.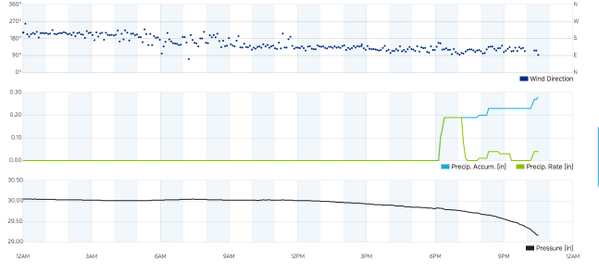 10:23 PM ET: New report from Cape Lookout, NC of a 84 mph wind gust.

10:22 PM ET: Center of #Arthur now about 20 kilometers south of Beaufort, NC.

10:20 PM ET: Just heard a report that a station at Fort Macon reported a wind gust to 72 mph.

10:16 PM ET: We are now seeing the water rising in Beaufort, NC. >2 feet above where is should be.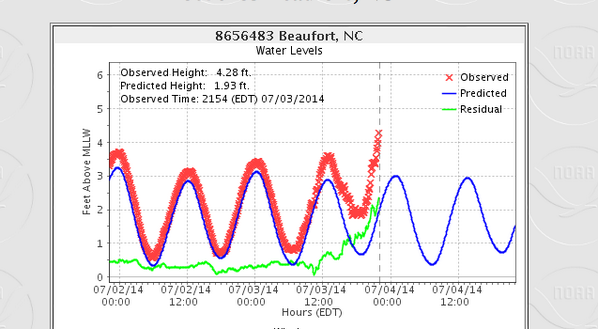 10:11 PM ET: Wx station at Gloucester, NC reporting sustained wind speed of 52 mph.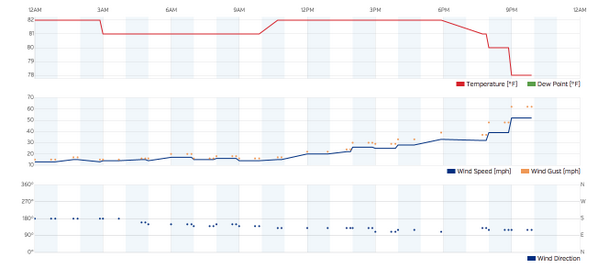 10:04 PM ET: #Arthur on radar with definite banding going on.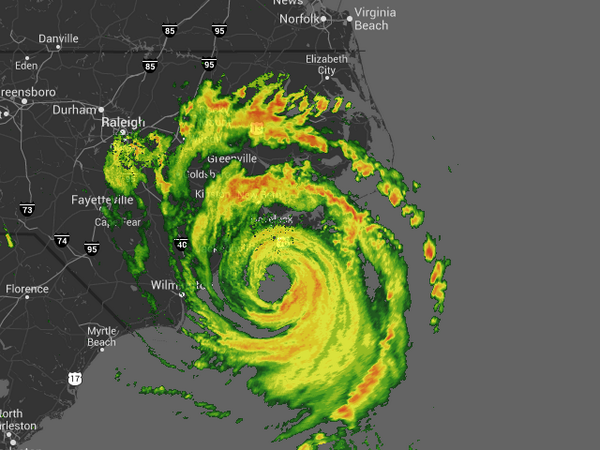 7:45 PM ET: WunderPhoto of high surf at Top Sail Beach, #NC.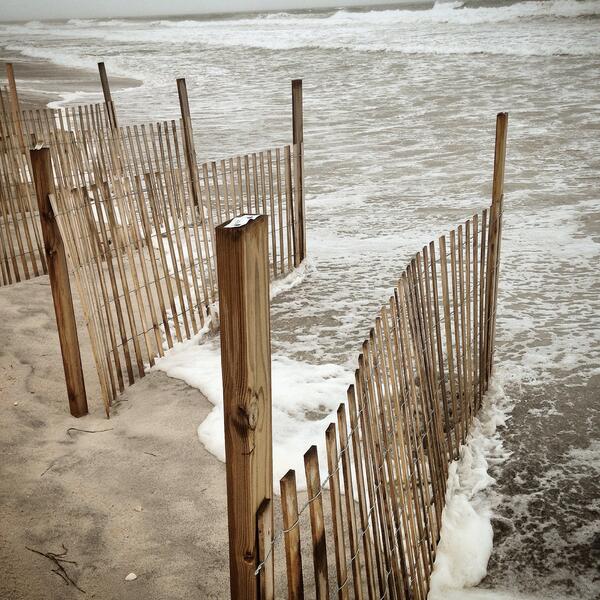 6:57 PM ET: With the most recent NHC forecast track, Dare County, NC expected to see #hurricane force winds tonight.

6:53 PM ET: Remember Topsail Beach webcam we told you to watch? This is what it looks like now.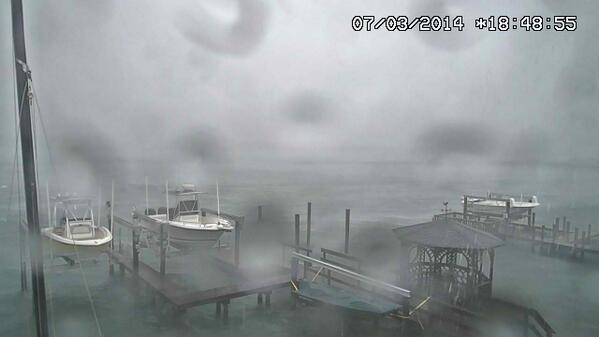 6:27 PM ET: Water level at Wrightsville Beach, #NC has crept above 2 feet higher than what it should be right now.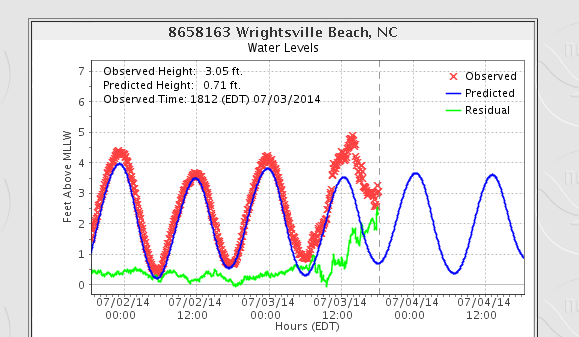 6:15 PM ET: @astro_reid: Hurricane #Arthur has grown an eye since we last met.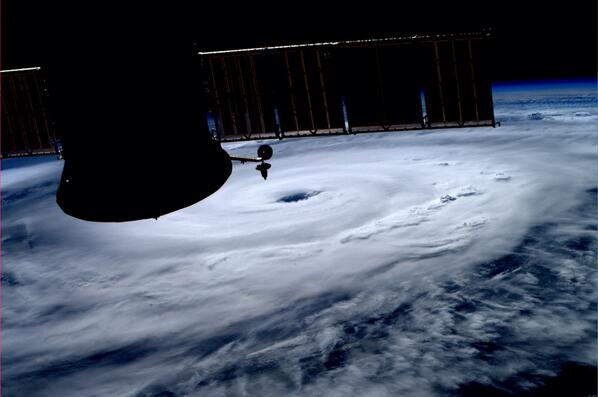 5:58 PM ET: Rainfall totals show 3-4 inches of rain so far sw of Wilmington, NC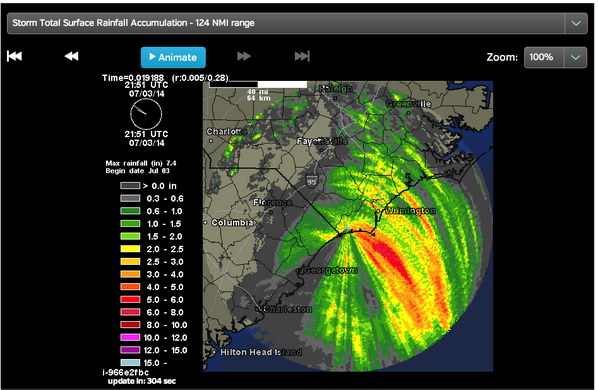 5:50 PM ET: Per Dr. Masters: At 90 mph, and 979 mb, Arthur is now as strong as any hurricane of 2013

5:07 PM ET: The new NHC forecast has Arthur landfalling near Beaufort, NC.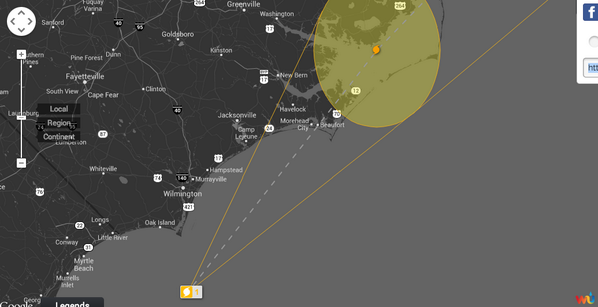 4:57 PM ET: With new NHC update, here is another peak at the structure of Arthur.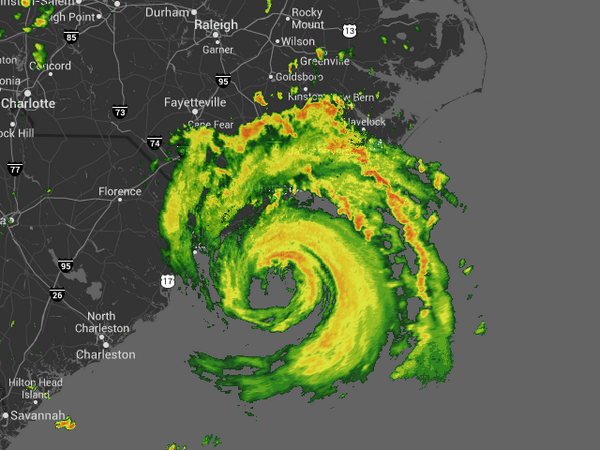 4:19 PM ET: ISS update on Hurricane Arthur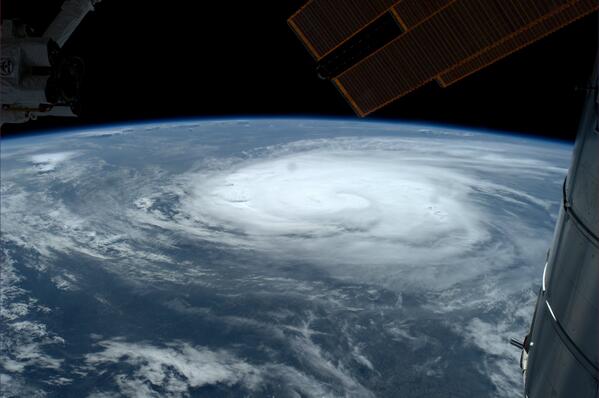 4:16 PM ET: Wx station at Southport, NC reported a wind speed of 56 mph and gust 67 mph.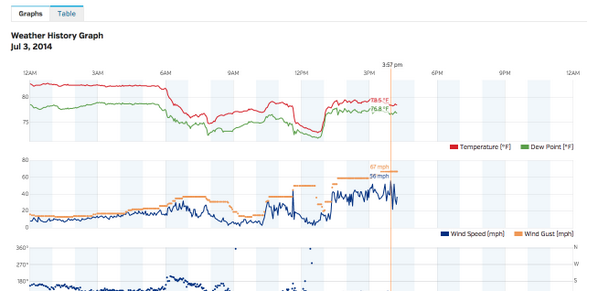 4:08 PM ET: Water is looking choppy on the Neuse River new New Bern, NC.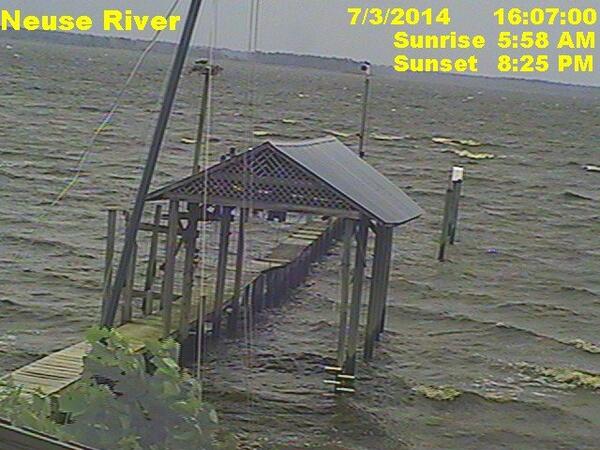 3:56 PM ET: Latest visible satellite of Arthur shows a very healthy looking #hurricane.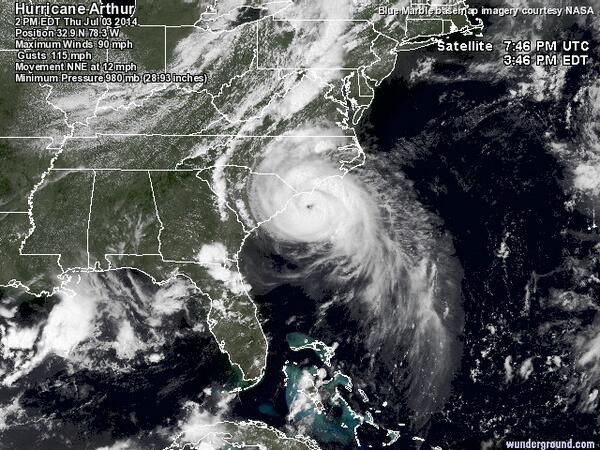 2:23 PM ET: New Arthur update from NHC. Landfall still late 2night, Outer Banks, #NC.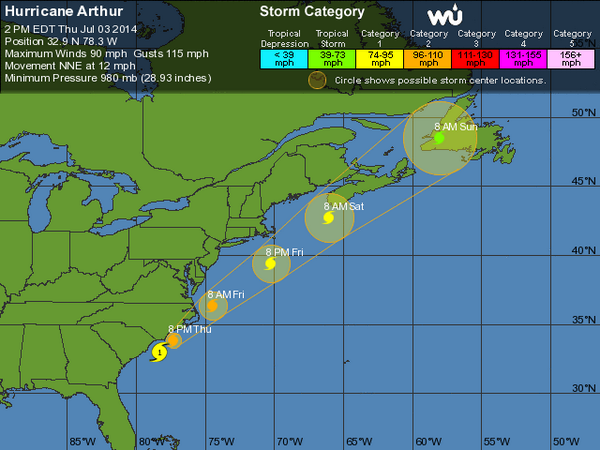 2:17 PM ET: 2:16 PM ET: Up to nearly 3 inches of rain for coastal NC.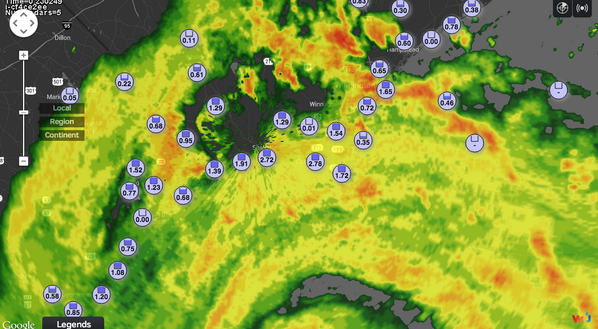 2:01 PM ET: Tide at Wrighsville Beach, #NC is about 1.5 feet above predicted right now.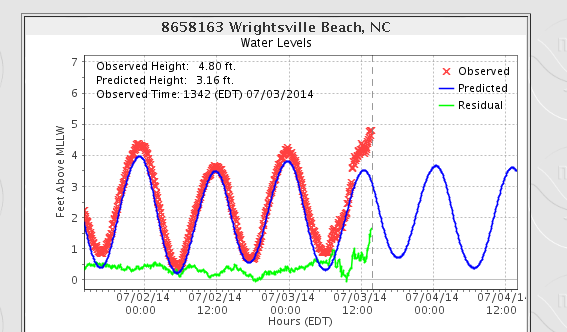 1:55 PM ET: Impressive structure of #Arthur seen by Wilmington radar. Click for animation.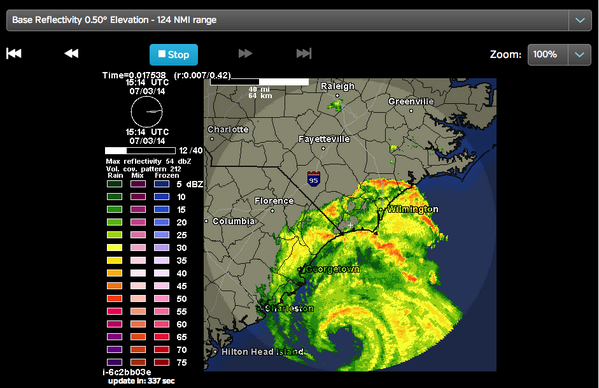 1:48 PM ET: Storm surge potential map for Arthur. 3-6 feet possible for NC and VA.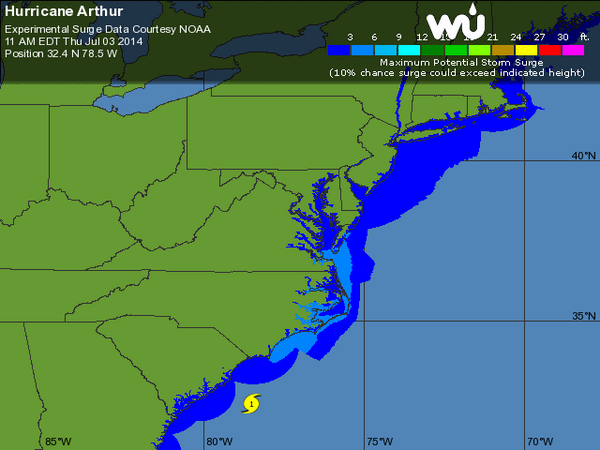 1:42 PM ET: New update: Kure Beach, NC weather station reporting 52 mph wind gust.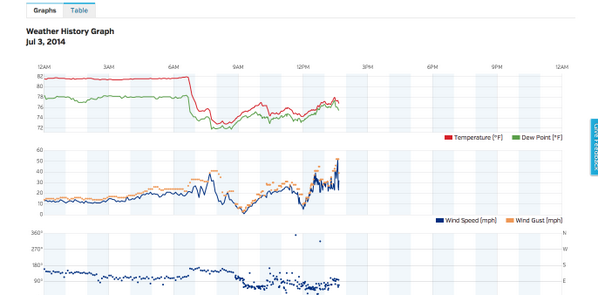 1:12 PM ET: Awesome radar animation of Arthur all the way back to its inception.





12:46 PM ET: WU station in Kure Beach, NC reported a 41 mph wind gust due to Hurricane Arthur.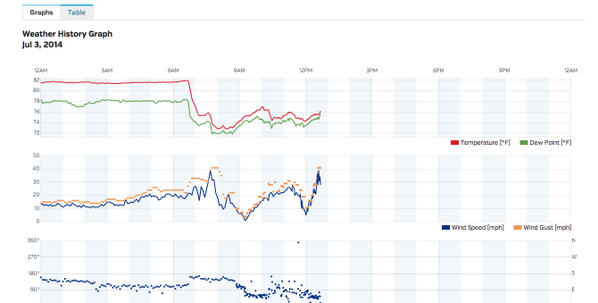 12:35 PM ET: Arthur well defined as he spins just off SC coast. Rain lashing the Carolinas.

11:30 AM ET: Topsail Beach, NC webcam will be interesting to watch as #Arthur approaches.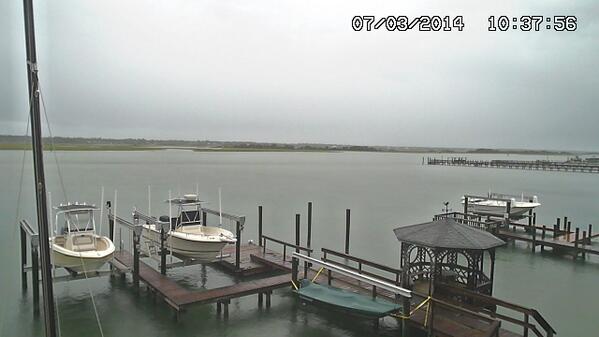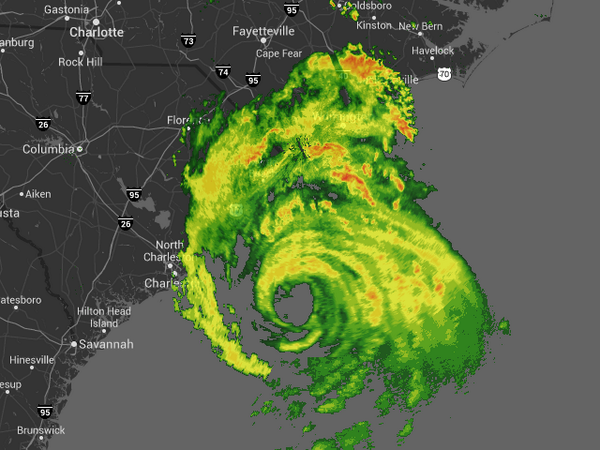 11:00 AM ET: NHC has updated Hurricane Arthur to 90 mph and expects it to reach Category 2 strength before landall over North Carolina.


The views of the author are his/her own and do not necessarily represent the position of The Weather Company or its parent, IBM.
Wunderground Meteorologist Shaun Tanner
Previous Entries for 2017
Recommended Links