Live Blog: Tracking Severe Weather in the Plains/Midwest
By: shauntanner, 6:27 PM GMT on June 30, 2014
As an active weather day is shaping up in the United States, we will be maintaining this blog with the latest information. Here is what we will be focusing on covering:

Parts of the Plains and Midwest are under a moderate risk of severe weather this afternoon and evening. The moderate risk stretches from Iowa and northern Missouri through southern Wisconsin and adjacent areas of Indiana and Michigan. The most significant threat will be tornadoes, however residents in the area should be prepared for very heavy rain, large hail, and strong winds as well. A slight risk of severe weather also stretches from the Texas Panhandle through Michigan.




Also of note is the chance of tropical development off the east coast of Florida. A system has been spinning off the coast for several days and the National Hurricane Center has stated that Tropical Storm Watches could be posted along the coast as the system has become better organized.





11:50 AM CT: Intense thunderstorms moving thru Iowa right now. Tornado Watches in place.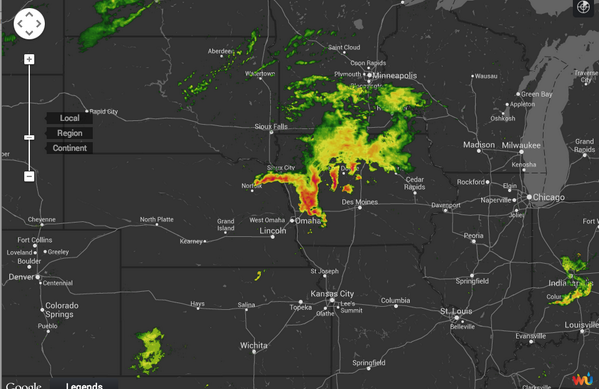 1:25 PM CT: NHC_Atlantic: Invest 91L is becoming better organized. TS watches for NE/Central Florida possible if it becomes a tropical cyclone.

2:03 PM CT: Looking at ~20 deg temp gradient behind line of severe thunderstorms in IA.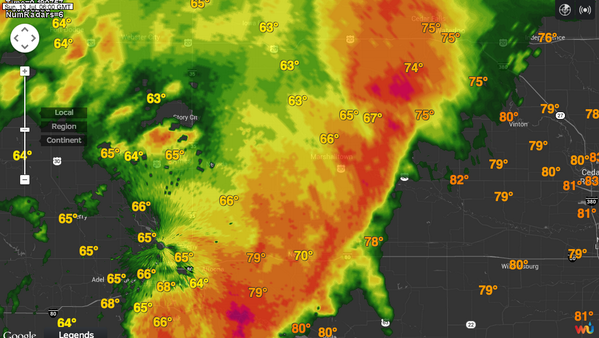 2:23 PM CT: Tornado Watches extended to just west of Chicago thru Lincoln, NE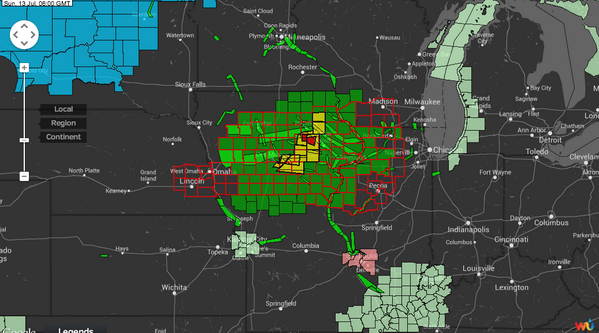 4:18 PM ET: Disturbance near Florida is looking more and more organized.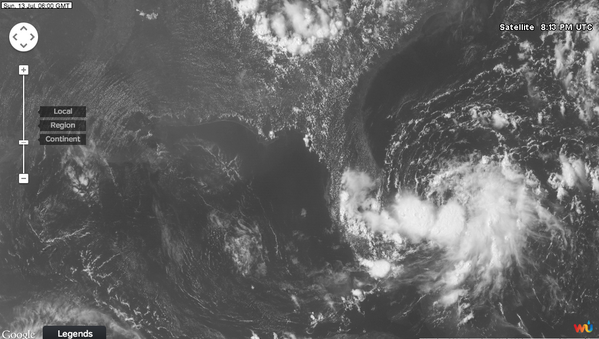 3:31 PM CT: Several river gauges in IA approaching or above flood stage.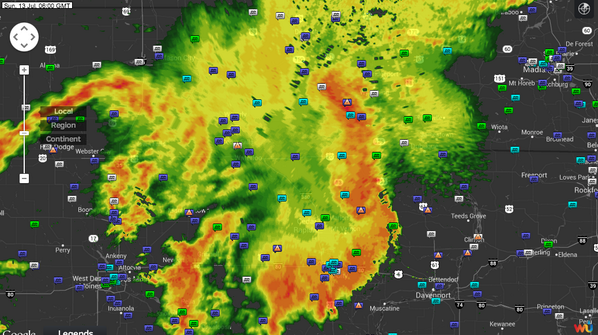 4:38 PM ET: Not just yet… RT NHC_Atlantic: Low east of FL not yet a tropical depression. Only slight thunderstorm increase needed to reach that status

3:57 PM CT: Severe Thunderstorm Watch new includes Chicago, Milwaukee, and SouthBend.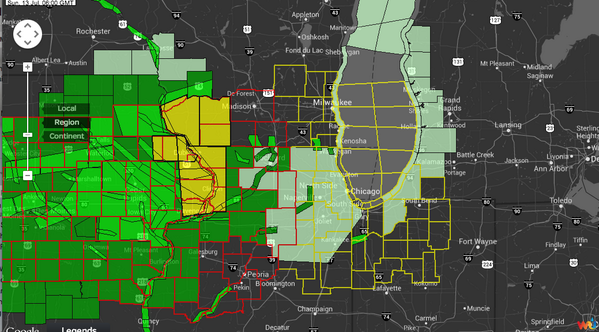 5:08 PM CT: Nearly 90,000 customers are without power in IA due to severe weather.

5:48 PM CT: Strong thunderstorms now approaching the North Side of Chicago.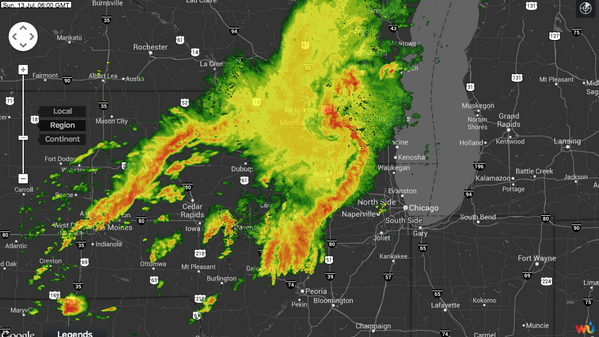 Updated: 10:49 PM GMT on June 30, 2014
Help Us Improve our Weather Maps by Taking This Survey
By: shauntanner, 8:11 PM GMT on June 04, 2014
You can take the survey here.

Here at Weather Underground, we are constantly trying to improve our products. A big part of that process is asking and listening our users. If you have a moment, please take this short survey and tell us how you use weather maps throughout the internet.

You can take the survey here.

As always, thank you for your help and thank you for using Weather Underground!
Live Blog: Tracking Severe Weather in the Plains/Midwest
By: shauntanner, 6:11 AM GMT on June 03, 2014
A severe weather outbreak is expected from central Nebraska through western Illinois, and this is a live blog to keep you up-to-date. Check back often and for the latest.

You can also follow us on Twitter.

The Storm Prediction Center has upgraded the risk of severe weather for parts of the Plains and Midwest. A moderate risk surrounds the high risk area. This is a dangerous situation for Nebraska, Iowa, and surround states.




3:11 PM CT: #Tornado Watches now extend through #NE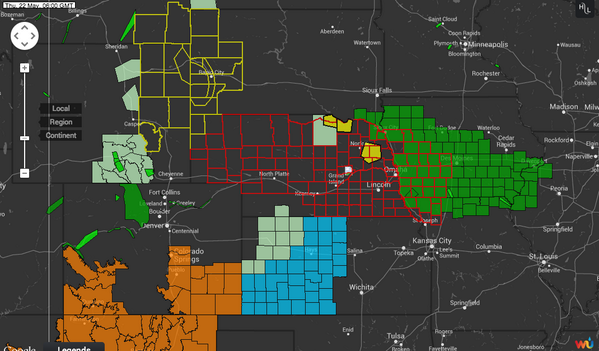 4:02 PM CT: There is a chance the #thunderstorms could form a #derecho into the evening.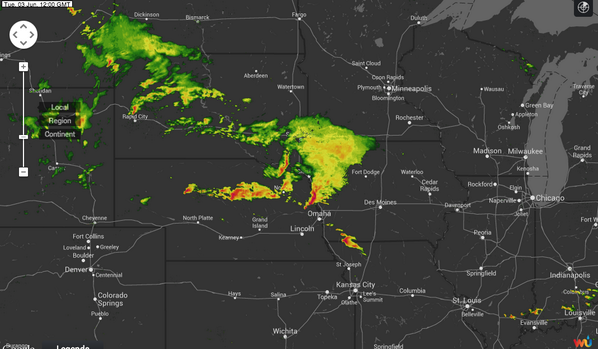 4:09 PM CT: Very intense rain and strong winds about to move into the Omaha area.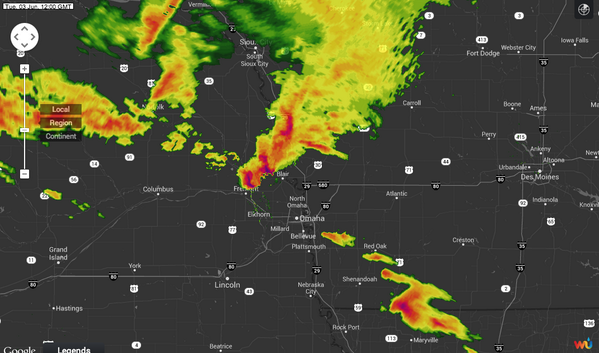 4:26 PM CT: Temperature drop at our weather station in Blair, Nebraska. 16 digs in 10 min.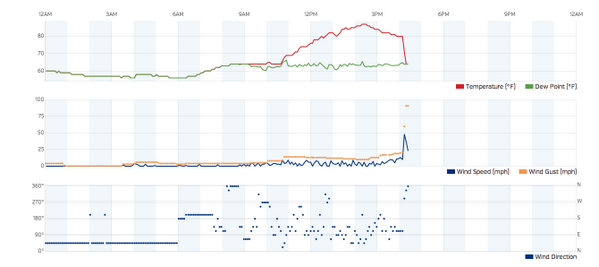 4:40 PM CT: Skies looking very gloomy over downtown Omaha.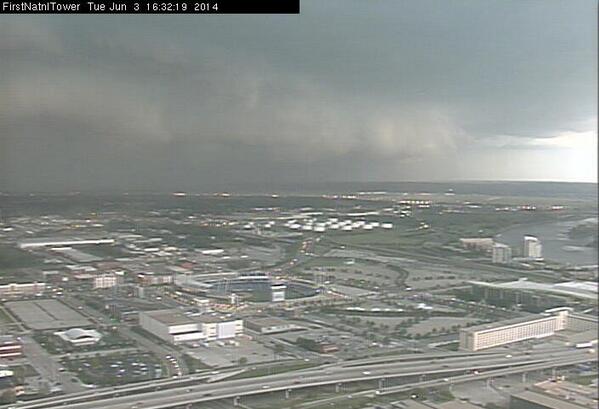 4:42 PM CT: Sirens are being sounded in Crescent, NE due to winds >70 mph.

4:44 PM CT: #Thunderstorm complex now moving through Omaha: very large hail and strong wind.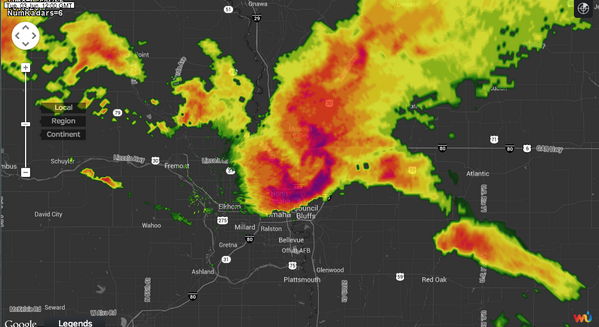 4:52 PM CT: Confirmed #tornado 8 miles southwest of Ericson, NE. Take cover now!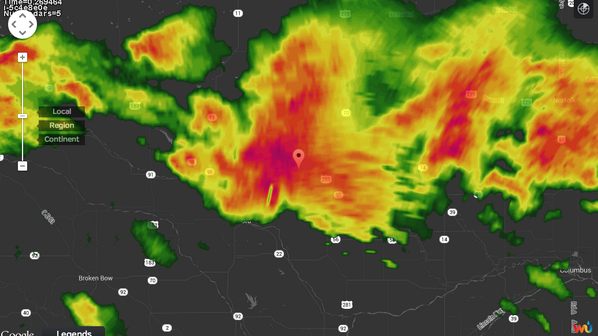 5:07 PM CT: Seeing multiple reports of tennis ball-sized hail in Blair, #NE. Damage to trees and homes.

5:17 PM CT: Confirmed #tornado 7 miles south of Spalding. Hook echo very evident.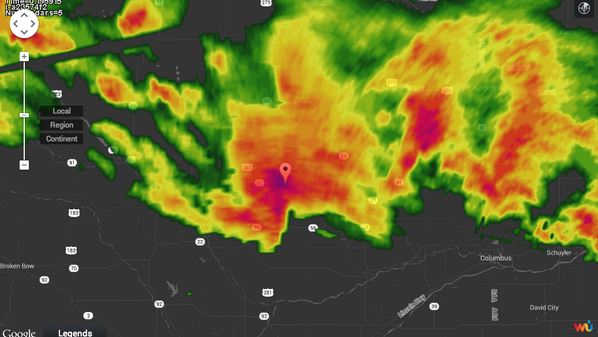 5:23 PM CT: Wild-looking structure with thunderstorm complex east of Omaha.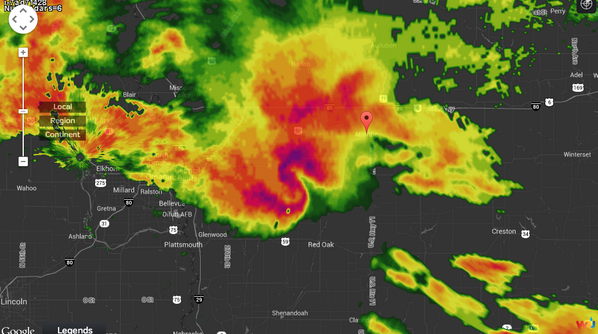 6:43 PM CT: The Omaha airport has been closed for 2 hours as they are experiencing flash flooding on entrance and exit roads into the terminal.

8:56 PM CT: Supercells in western #KS now firing off #Tornado Warnings.

9:09 PM CT: Large areas of NE, IA, and MO seeing effects of severe thunderstorms.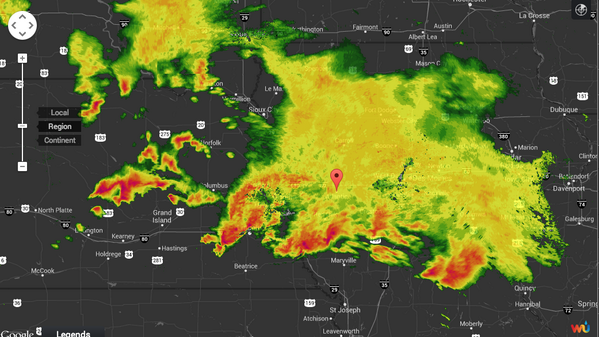 9:13 PM CT: Omaha Airport has now reopened after severe weather closure.

9:16 PM CT: NWSOmaha: Roughly 4.60" of rainfall at Eppley Airport so far and still raining.
Updated: 2:16 AM GMT on June 04, 2014
The views of the author are his/her own and do not necessarily represent the position of The Weather Company or its parent, IBM.
Wunderground Meteorologist Shaun Tanner
Local Weather
52 °F

Partly Cloudy
Previous Entries for 2017
Recommended Links