...our Capital can continue to look like this one (above), or like the one (below).
Some of you may have caught my earlier post with my opinion of what is likely to emerge in the "so-called" HCR legislation that Congress is about to pass. If you read that, you understand the premise behind this blog, and of course, similar blogs I've posted in the past. Each, unequivocally, have one resounding theme that I've tried to stress repeatedly - that Congress is a slave to lobby and their money. It is how they perpetuate themselves in the greedland of Washington DC. "Representation of the people" has become a side-show, a mockery of the country and our people. Congress, the President and nearly every other arm of government are no longer in-touch with the people they are supposed to serve. They serve the corporations. They serve the lobby, both national-corporate and foreign interests. And, believe it or not, the foreign lobby is more numerous, more powerful and stronger than our national lobby. If the American people, really, really knew what goes on in those halls and in the Oval Office, they simply would revolt, kick the self-centered, self-serving bureaucrats out office and/or relocate the country's capital to better amber waves and begin again!
I say all that to introduce this next piece in the blog -
MONEY IS THE CANCER.
I've blogged about this repeatedly. We have lost the cornerstone of our wealth, our jobs, which have been off-shored and outsourced to other lands, while the corporate execs bailout with golden parachutes after a few years of driving stock prices by any means possible. The financial bubble cracked - it had to. Now, it's swelling up again - money is being floated into refinancing corporate debt, etc, and the process is already repeating itself. There will be another bubble burst. This time - it'll be completely more devastating. Unless, we take dicisive measures, we can count on it happening.
First, we must take the purse money away from the politicians. Without that, anything else will likely be moot. And, that is and will be the hardest thing to resolve, but the most imperative! Secondly, we must take new positions on global trade and protect our own sovereignty. And lastly, we are indeed going to have to embrace some new changes - changes that will propel us laterally with the aforementioned areas that will better insure our futures - things truly like finding new alternatives for energy and better conservation practices; but, not through governmental mandates and bureaucracies - and, instead, through the free markets. When that happens, we will once again accelerate our success and serve as the beacon we have been, for the entire world to follow.
If we don't do these things to get our financial house in order and protect our sovereignty as a nation and a people, we will soon find ourselves suffering the consequences. Again, keep in mind -
the key word here is "unsustainability"
and that is where the attention must turn. Again, imo, there can be no "jobless recovery" with 500,000 losing extended UC benefits and that
total expected to climb to 1,500,000 by eoy.
In years past that total has never reached even 50,000. Yet, the POTUS and his sorted entourage with their ultra-left liberal agenda insist on loading up future generations with gargantuan amounts of debt with which we have no ability to repay - not now, nor anytime in the foreseeable future. They refuse to and are incapable of addressing the concerns that must be addressed - growing the economy by renegotiating or revoking our crippling trade agreements - the only way to grow the tax base without loading more and more burden on fewer and fewer hard-working, tax-leveraged citizens.
Things must be done to encourage economic growth and expansion. There must also be some very serious, very pain-staking measures taken to cut spending. Every measure Congress and the POTUS are taking produces exactly the opposite of what this country needs! Certainly, it makes me wonder - no; really, it exposes and confirms their socialistic agenda to remake what we've known as the "land of the free" into something we no longer recognize. (There will be a couple of initial posts in the comments section from the last blog, in case you missed them, and I encourage you to read and consider them. Enjoy the blog below from
"Economy In Crisis"
, read it, soak it in - it is one of the true sources of our problems; and, the author's opinion could solve many of them! Thanks! :)
Oh, and just maybe, I don't have my hopes real high; but, if some of you lethargic liberals will actually take the time to discern, learn and ingest this information, you might actually see where some are coming from that have actually vetted our situation and have solid solutions, instead of more of the same old, tired, "smoke and mirror" bureaucratic Washington politics and tom-foolery! ;)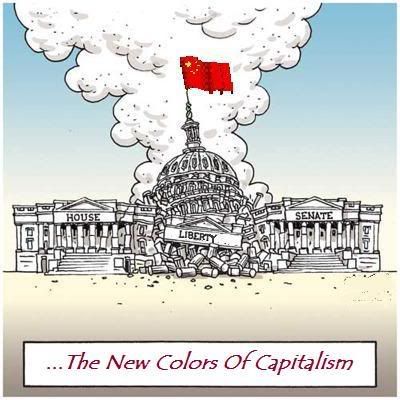 MONEY IS THE CANCER

The President's address to Congress on health care looked like a home run -- until he got to costs – and then the ball hit the back fence and dropped into the field. Paying for reform by eliminating waste, fraud, and abuse in health care is the typical cop-out. I served on President Reagan's Grace Commission to eliminate waste, fraud, and abuse in government. We saved a lot, but President Ronald Reagan added a trillion dollars to the national debt.

We submitted the solution of a value added tax to the administration weeks ago, but Axelrod still has the president campaigning for the money. All we have to do is eliminate the corporate income tax and replace it with a 5% value added tax. A 3% VAT replaces the revenues from corporate tax, 1% more pays $1.3 trillion for health care, and 1% more brings in enough revenue to start paying down the debt. With the average corporate tax at 27%, the 5% VAT cuts taxes by 22% for domestic sales and eliminates taxes for Corporate America's exports. This immediately removes the 44% tax advantage to off-shore Corporate America's production and jobs to China. China has a 17% VAT so that U. S. production pays an average of 27% corporate tax and, when its exports reach Hong Kong, China adds its 17% VAT – for a total of 44%.

With a 5% VAT the U. S. begins competing in globalization, which is nothing more than a trade war with production looking for a cheaper country to produce in. But Corporate America would rather not compete in globalization. It can produce in China for a guaranteed profit as a CEO sits on the 38th floor on Sixth Avenue in New York checking quality control on the internet, while his profit increases in China. The CEO has three years to get his stock up on Wall Street for his bonus and golden parachute. Some now, like GE, would like to produce in the United States and create jobs. But Corporate America's CEO is not about to limit his profit by competing in globalization and losing out on his bonus and golden parachute. Corporate America would rather pay the corporate tax and oppose the VAT. And Corporate America, Wall Street, the financial houses, the big banks, furnish the money for campaigns. So the present policy in Washington is to off-shore production and jobs -- not create jobs.

The Princeton economist, Alan Blinder, estimated in February 2007 that in ten years the U. S. would lose thirty to forty million jobs to offshoring. This is an average of three to four million jobs a year – which we are exceeding. The President's stimulus creates at best four million jobs in two years. We're losing more jobs to offshoring than we are creating. But Wall Street, the big banks, the Business Roundtable and the U.S. Chamber of Commerce love those Chinese profits and oppose the U.S. competing with a VAT. Congress, which needs the contributions from these financial interests, refuses to introduce or even consider a VAT. Money is the cancer on the body politic. It can easily be excised with a one-line Constitutional amendment that "the Congress is hereby permitted to regulate or control spending in federal elections." This is what we intended in a bipartisan vote in 1971 and 1973 before the Supreme Court discovered that money is speech. With a Constitutional amendment, Congress could limit the money, limit the fund-raising for money, limit the time Congressmen and Senators spend traveling the country for money and limit the influence of the lobbyists and Corporate America.

I worked with Corporate America for thirty-eight years trying to protect their investment, production, and jobs in-country. But now Corporate America is interested in its investment and the economy of China. In globalization you can't manufacture for a profit in the United States -- Corporate America has been moved to China or India. Article I, Section 8, of the Constitution says it's the duty of Congress to regulate trade. Congress could put in a VAT in place of the corporate tax and begin regulating trade and creating jobs. But jobs and health care – and the economy – are all sacrificed for campaign contributions. "Free trade and get the money" is the only bipartisanship in Washington.
Please help DEFEAT CAP & TRADE in the US Senate here!
...seems the tropics are hardly over at this point, near peak of season!
72-HOUR sfc forecast
TWO
North Atlantic Discussion
WIND SHEAR
Shear Tendency
LATEST STEERING CURRENTS
Latest SFC Map
The 2009 Hurricane Season is not over just yet! We reached the peak of the 2009 Hurricane Season on September 10th, so, more than 1/2 the season remains. Get a plan, if you don't have one! Take it seriously. Have a plan "B" and be ready to execute. Talk with your neighbors. Call your friends and relatives and discuss plans with them. Remember the elderly, indigent and handicapped. Remind them all of safety precautions and evacuation plans. Have a destination and a second possible destination. Exchange plans, numbers and destinations. Ask others to pass the idea around.
Of course, local authorities will be the best resource for information and action plans. Listen to them and encourage others to listen as well. These small efforts can have a large effect on the safety of people's lives.
You can make a difference!
"Awareness, Preparedness and Safety" should be the game plan!
Your comments and suggestions are welcome.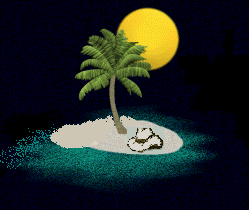 MLC <----------------says, "Thanks in advance and have a good one!"BLOG RULES
<---click here!
The views of the author are his/her own and do not necessarily represent the position of The Weather Company or its parent, IBM.