Have a great Labor Day weekend, all! Cheers to all the folks who labor, work honestly and hard, contribute to this country and the world, pay taxes and tote the load for all of us!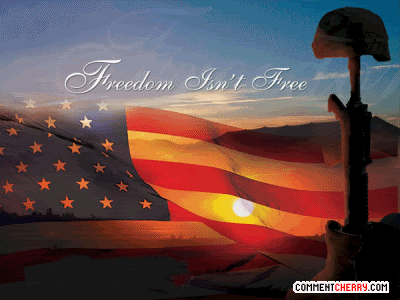 This weekend, please too, remember our service men and women serving in harm's way. I know they'd like to be home bbq'ing with their loved ones! Maybe, say a ((PRAYER)) for all of them - their families, too!
We can watch the "gyre's" when the weekend is over! 95L is a couple of 1000 miles away. And, unless something spins up close to home - seems like a good time to enjoy the weekend, watch some ball and relax a bit! Have a good one! :)
72-HOUR sfc forecast
TWO
North Atlantic Discussion
WIND SHEAR
Shear Tendency
LATEST STEERING CURRENTS
Latest SFC Map
We're reaching the peak of the 2009 Hurricane Season on September 10th, so, there is more than 1/2 the season remaining - a longs ways to go yet; and, things are definitely heating up! Hopefully, through awareness and preparedness there will be little injury and loss of life. Even the threat of a storm causes much anxiety for many. Despite all the damage that may occur to property, injury can be prevented and lives can be saved.
Get a plan, if you don't have one! Take it seriously. Have a plan "B" and be ready to execute. Talk with your neighbors. Call your friends and relatives and discuss plans with them. Remember the elderly, indigent and handicapped. Remind them all of safety precautions and evacuation plans. Have a destination and a second possible destination. Exchange plans, numbers and destinations. Ask others to pass the idea around.
Of course, local authorities will be the best resource for information and action plans. Listen to them and encourage others to listen as well. These small efforts can have a large effect on the safety of peoples lives.
You can make a difference!
"Awareness, Preparedness and Safety" should be the game plan!
Your comments and suggestions are welcome.
PLEASE, feel free to still comment on politics and other news happenings in addition to the weather.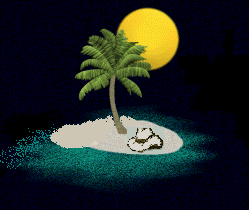 MLC <----------------says, "Thanks in advance and have a good one!"BLOG RULES:
Simple - Keep it
absolutely civil towards fellow bloggers.
And, don't get heavy on the partisanship - it's quite obvious that corrupt, petty, inept, greedy, power-lustful politicians are plentiful on both sides of the aisle. It's ok to take jabs at them - either party, any official or candidate; but, leave the total "blame game" out of this - it's ALL of them, everyone! If you think otherwise, then you probably don't want to bring it in here! Informational and news statements (not weather related - PLEASE FOLLOW OFFICIAL FORECAST AND ADVISORIES!) in this blog by me are generally backed by valid and usually corroberating links. Newcomers are welcome to this blog but are scrutinized more heavily until I discern the nature of their posting habits. Regulars have more leeway even with large and differing opinions, provided their posts are not made with any personal attack or similar innuendo. Otherwise, those who have not proven themselves to me (and that's all that matters) may be considered pot-stirrers, trolls or ban circumventors and are subject to being banned without warning. The ban may be relieved at anytime at my discretion pending review of the blogger's posting history and perspective in other blogs - should I see them. This is an adult blog for the maturely vested, not a juvenile hall or playground. Adults who act like young, irresponsible children will be asked to leave or be banned - all others are VERY WELCOME! :)
The views of the author are his/her own and do not necessarily represent the position of The Weather Company or its parent, IBM.