1105. moonlightcowboy 6:02 AM GMT on October 11, 2007
1026. mississippiwx23 3:11 AM GMT on October 11, 2007
Lack luster season with two category 5s. I just don't understand how people can say that.

It really is amazing how all that convection, in under very weak shear, hasn't developed. I still think something might spin itself up over the next week. But wow, it is amazing that it hasn't happened yet.


…EXACTLY. We've seen some strange things this season, including disturbances that no one would thought would do anything, and then disturbances that did more than anyone thought. Two CAT 5's reeked havoc in CA!!! And, there have been tiny perturbations that kept us on edge and otherwise. A busy season for sure, if you followed the blobs, the shear, the low level spinners, the fronts, the organized and unorganized convection. We've watched and hung on nearly every swirl all the way across the Atlantic. And while 2007 may not yet have been the CONUS threat many expected, there's still more than a month to go. Remember, it does only take one, right? Old hats know that. So, before we write 2007 off, let's not let cognizance wane!
It's been an interesting, exciting and a learning experience for me at least. I learn something all the time in the blog here. It's usually a great place for tropical interpretation and exchange. You get to know folks and you can feel how the tropics have touched their lives, and their anticipation of being effected again in some way.
--btw, on that note, I'd like to give some special recognition to SJ! He's shared his foresight and in a great way, humbly shared his thoughts and knowledge. His "tutorials" have been a great help to me, and I know to others here. It's a great passion for him, helping others to understand the tropical tools and how to use them and that's very admirable! So, having said that, I ask (might get banned for it) that you open your checkbook and send him some small appreciation for it. It costs money and sacrificed time to do what he's put out there for us. It's not a solicitation, just an appreciation. TIA
---ALSO, on a special request, please also say a special prayer for Patrap and his family. Pat's a nice guy! He always offers some great humor, and while he rarely predicts the weather, he is always prompt at putting up links and graphics for us to see and discern. In addition and more importantly, his passion for "awareness, preparedness and safety" is exemplary and noble. Send one up for him! That's a good thing! And, Pat I know, will appreciate it. TIA
"Hold down the fort and keep the gates closed!"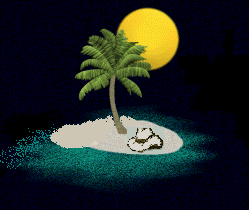 Have a good sleep, all!
MLC<---------------out for some shut-eye!
The views of the author are his/her own and do not necessarily represent the position of The Weather Company or its parent, IBM.