TROPICAL LAGNIAPPE
TROPICAL LAGNIAPPE is a quick access blog of regular WU bloggers for "a little something extra" from Dr. Master's blog with links to some of WU's respected and reliable, weather-casting members with good tropical information and links. Please visit their sites. I always learn something each time I visit them!


PREPAREDNESS IS EVERYTHING! For some of the best info on "Hurricane Preparedness", please visit Hurricanecrab's Blog. He's a great poster on WU, been through some storms himself, and likes to stress preparedness and safety! These small efforts can have a large effect on the safety of peoples lives. You can make a difference!

StormJunkie's website is a super site filled with tons of great, comprehensive tropical weather information and links. He also has some GREAT TUTORIALS on models, etc. I learn something EVERY TIME I visit the site.

StormW's blog is a very knowledgeable meteorologist with a "top of the line" analysis. It's updated everyday except Sundays and compiles a fierce, in-depth study of current conditions and sharp observations! Be sure to check it out.

Quasi's blog is one of the most professionally presented weather blogs on WU. He has recently received his Meteorology degree and has posted a "101" weather learning series. Alec is quite knowledgeable and very helpful. Quasigeostropic's blog on Hurricane Forecasting Tutorial is a great, comprehensive blog on learning about developing tropical systems. It's a good read.

Skyepony's blog is great, too. Great information, posted nicely. Very organized and she's got a great feel for the weather and what's happening. She's experienced, having to determine what's going on with weather for her business, etc. So, while she's very smart and accurate, she almost seems to come by it naturally. It's a great blog with good, understandable information, especially when the Hurricane Hunters are flying and reporting data. Hey, and if you want to know about growing tomatoes - she's your source! :)

For the best WU coverage on SEVERE WEATHER, visit Vortfix's SEVERE WEATHER blog (this is his blog that explains tornadoes and severe weather and be sure to read through the comments). This blog operates almost 24/7 when there's a severe weather outbreak any where along the coastal/southeastern CONUS. Get nearly real-time warnings and radar links. Vort's an avid follower of severe weather with great information on potentially serious systems and he's a hound for insight during the cane season too.

Sandcrab's blog is another good one to follow. He's been deeply involved with emergency preparedness and has shouldered responsibilities in an official capacity up close and personally. He's knows and is connected to information! And, he follows this stuff closely (in his blood), minute by minute - a good fella to know when harm's way comes calling!

CatastrophicDL has come up with a great blog called 72-hr Emergency Kit Preparation. It addresses materials, safety, cooking, etc. She's an avid weather follower and knows her stuff, too, when it comes to observation and making calls. Be sure to read it and say hello to her there. (psssst - she has SEVEN children, too, so you know she's gotta be just great!)

Another excellent blogger is at Jphurricane's blog. Helpful always and has a good understanding of the tropics! A good guy to ask questions, too. You can tell it's in his blood.

Adrian's website which offers a TON of useful info on the tropics from tropical models to satellite imagery. Adrian is always VERY helpful with questions! This year he has made some bold, new and even better changes to his site - a must visit, too!

Another really good blog is done by TERRA NOVA! It's good, straight forward and complete. TN does a great job keeping up with the systems and explains them in an easy to understand manner. Good blog to visit and learn. Great blogger that's helpful with questions, too!

Also, be sure to check out Drakoen's blog. This blog is usually very detailed during season and Drakoen has really upped his tropical weather knowledge in the last couple of years and it shows. He can get a little complex, perhaps a bit sure of himself sometimes (LOL) but he does hold a good understanding of the tropics even though he and I may grumble sometimes.

ncforecaster's blog is also very clean and up to-date with current obs and links for quick reference. Tony is a VERY solid and helpful blogger and though I'm just beginning to blog with him, it's very obvious he's quite professionally a met and fully cognizant of what's going on in the tropics. He's Grrrreat! LOL ;P
Weather456's blog is also a very thorough tropical blog. He lives on the Caribbean Island of Saint Kitts in the Leeward Islands and has had a passion for tropical weather since Hurricane Georges. He's a frequent poster full of great information, full of current data and peripheral information regarding the tropics as well. He's a very avid follower of the tropics and an excellent "go to" for asking questions. He's probably the best wave spotter on the blogs.

AND, for an "ALL OUT RIOT" visit Nash's blog! Nash is outspoken (like many of us); but, no doubt speaks with conviction and great integrity. He's very knowledgeable about tropical weather and follows it very closely. And, he's quite helpful with questions and explanations. Simply said, the guy's very ambidextrous - he can talk politics (and surely does) and do tropical weather at the same time. But, be careful - wear your safety belt! LOL

A couple of extra blogs to follow this season are TampaSpin's blog and his personal website and KeeperoftheGate's blog. Both of these guys have very detailed sat and tropical-related links in their blogs and are very observant during the season. I've often blogged into the early hours following storms with these two. They must be good coffee drinkers because they sure hang with it! :)

There's others, too. Some of these sometimes vary with other weather-related info, etc; but, still just as informative and helpful: Sully's blog (also a WU featured blogger), HadesGodWyvern, Rainman32 for a great list of satellites and his famous "sat shot of the day." There are many others, too, like KmanIslander, Ike and even others who do not have regularly updated blogs but have great tropical insight.

Some are still getting blogs together for the season. And, I'm sure I've left someone out here, too - it was NOT intentional. I value our WU bloggers and friendships and appreciate all of them. Ask questions! It's a great way to learn, and this is a great group of folks to ask!



PLEASE CHECK OUT THESE WU MEMBERS -- GREAT TROPICAL INFO!

CAUTION: ALWAYS listen to and follow your local "AUTHORITIES" for storm information and instructions!


"Hold down the fort and keep the gates closed!"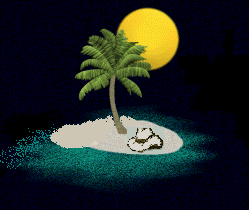 Hope you've enjoyed "Tropical Lagniappe" and also learned something! Remember, "PREPAREDNESS" is the name of the game!

Have a good one, but ALSO a safe one!
MLC

moonlightcowboy's WunderBlog
Recent Posts
Previous Entries for 2016
Recommended Links
Personal Weather Stations