Well, the trough running through the Caribbean has dumped major rainfall on parts of CA and caused extreme flooding in Haiti causing several deaths. Mexico and Central America have had more than their share of pain and grief this season. Haiti is not out of the woods yet.
If you look at the surface maps, it appears that the se may be going to eventually going to get some much-needed rain. As far as the tropics, some of the models are still suggesting development, but no cyclogenesis is immediately forecast. Hopefully, any disturbances will just bring a slow-moving, thorough soaking. There may also be some severe weather with the front crossing the CONUS this week, so be cognizant of approaching bad weather. AND, HAVE A GREAT WEEK, EVERYONE!
12 HOUR FORECAST

24 HOUR FORECAST
36 HOUR FORECAST
48 HOUR FORECAST
"Hold down the fort and keep the gates closed!"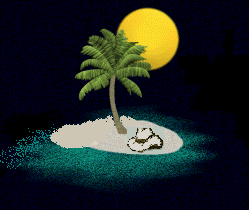 Have a good week, all!
MLC
The views of the author are his/her own and do not necessarily represent the position of The Weather Company or its parent, IBM.