">
5-04-2011
">
Thurs June 2: 55 degrees and really cooled off. Chance of rain or thunder. Then we get some of that moisture back and tomorrow heats up to 93.
Storm chasers are on their way today to North Dakota, South Dakota. Western MN seems to be in that area of slight chance of severe as well.
Also, just a hairline of West Central IL is in the 'Slight' risk area, and much of IL and surrounding in the 'chance of Thunderstorms' zone.
Prayers up for Mass and anywhere hit by tornadoes yesterday.
Memorial Day: It is finally sunny and already 80 degrees here in Northern IL. Will be out and about, so please follow on the severe maps if MN or IA/WI goes severe later today. Don't know I'll be able to be here later. We are right on the edge of the severe today, but chances increase tomorrow.
Well, let's try this again, new blog and out with the storms. It's windy and cold here today (Thurs), but the weather is on its way in the right direction come tomorrow. Memorial Day, we could see 80! Going to try to get some nice pics of more pleasant things, like flowers and the gardens. May get out on the water, but with gas prices, we still haven't decided to put the boat in. May just go and 'sit' by the water ;) Have a great weekend everyone!
Link to Advanced Hydrologic Prediction Service IL:
Link
'Chillin with the Blues Brothers'
(Downtown Rock Island, IL statues)
img src="
">
Rock Island Park Fountain
(By the bank of the Mississippi. A very nice Levee Park) Do not know who the little girl is, but she was just having so much fun and looked sooo carefree! Ahhhh....
img src="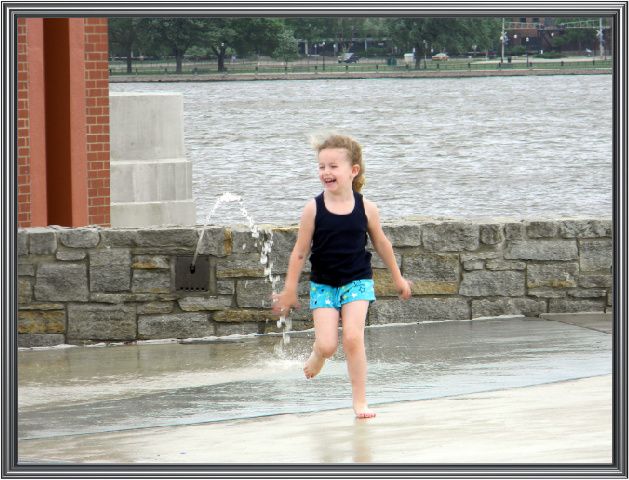 ">
The views of the author are his/her own and do not necessarily represent the position of The Weather Company or its parent, IBM.