Yala
Source.

Costs and Consequences of the Fukushima Daiichi Disaster



Source.

Unfolding Fukushima Nuclear Disaster 'Worse than Chernobyl' – Meet the Victims





Doomsday Clock Set at 5 'Til Midnight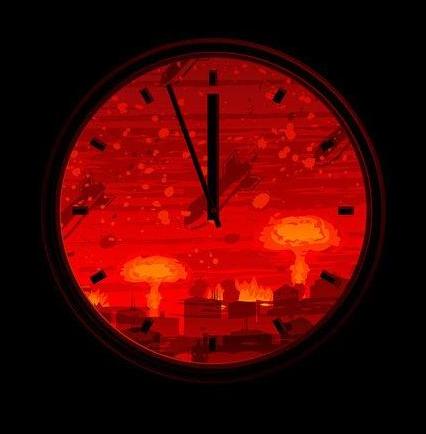 Source.






Source.


FUKUSHIMA UPDATE nuclear news from japan



Source.

Radioactive contaminants from Fukushima are pushed through the water by ocean currents, the fastest of which is the Kuroshio (wind was the primary driver of debris washed out to sea by the tsunami). This current originates near Japan and travels east more than 5,000 miles before it splits into north- and south-flowing branches along the West Coast of North America. Some Fukushima radiation has already begun to appear on the West Coast of North America and is expected to peak in most places between 2014 and 2015. - See more at: http://www.ourradioactiveocean.org/#sthash.Ryv2969 B.dpuf

HOW RADIOACTIVE IS OUR OCEAN?

The release of radioactive contaminants from Fukushima remains an unprecedented event for the people of Japan and the Pacific Ocean. Help scientists at the Woods Hole Oceanographic Institution reveal the ongoing spread of radiation across the Pacific and its evolving impacts on the ocean.

- See more at: http://www.ourradioactiveocean.org/#sthash.PfWKufI W.dpuf



Source.

Fukushima Watch: In for the Long Haul



Source.

Fukushima Diary - 875,000,000,000,000 Bq of Tritium contained in total contaminated water / Over 60 times much as safety limit



View on YouTube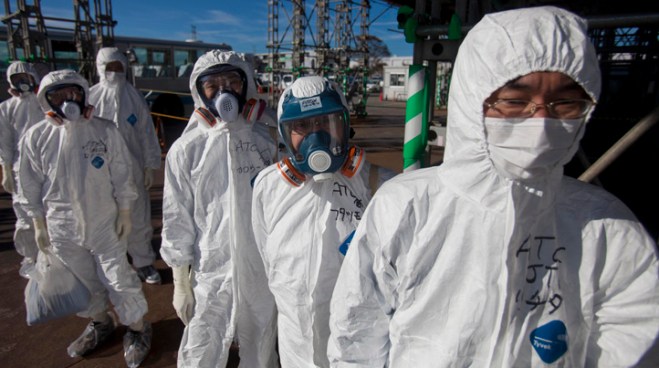 Source.

NorCal Residents Still Testing for Fukushima Radiation



Source.

Alaska & Washington Salmon Tested For Radiation



Source.

Next Time You're in a Nuclear Meltdown, You Might Want to Eat Some Broccoli






Source.

Preventing Fuel Damage in Nuclear Reactors


Radioactive leaks continue to plague Fukushima, new Unit 3 problem found


Source.



Source.





Source.

Dear Jon: Leading scientist balances alarm over Fukushima fallout

Public's help is needed to measure isotopes in conjunction with oceanographic institute





Codex Buranus (Carmina Burana) Wheel of Fortune (Schicksalsrad)







Source.

Fukushima cleanup could drag on for decades
sunset happened while I was on my way to the pharmacy in town. Had to stop since the water was out and I could walk closer and get the reflections in the water despite the haze
The views of the author are his/her own and do not necessarily represent the position of The Weather Company or its parent, IBM.
Reader Comments
Comments will take a few seconds to appear.
clearlakemike's wunderblog
Recent Posts
Previous Entries for 2017
Recommended Links
Personal Weather Stations
Ocean Beach - Kellys Cove

San Francisco, CA

Elevation:
80 ft
Temperature:
54.9 °F
Dew Point:
53.5 °F
Humidity:
95%
Wind:
19.6 mph from the West
Wind Gust:
19.6 mph

Updated: 1:22 AM PDT on March 30, 2017
Paris-centre, Paris

Elevation:
161 ft
Temperature:
73.6 °F
Dew Point:
46.4 °F
Humidity:
38%
Wind:
6.0 mph from the SSE
Wind Gust:
12.0 mph

Updated: 3:45 PM CEST on March 30, 2017
PS Park San Rafael @ Naked Palms

Palm Springs, CA

Elevation:
581 ft
Temperature:
63.0 °F
Dew Point:
39.0 °F
Humidity:
41%
Wind:
Calm
Wind Gust:
-

Updated: 6:48 AM PDT on March 30, 2017
Prenzlauer Berg

Berlin, Berlin

Elevation:
154 ft
Temperature:
60.1 °F
Dew Point:
52.5 °F
Humidity:
76%
Wind:
8.1 mph from the SW
Wind Gust:
10.5 mph

Updated: 3:34 PM CEST on March 30, 2017
Modena, IT

Elevation:
85 ft
Temperature:
75.5 °F
Dew Point:
41.9 °F
Humidity:
30%
Wind:
10.0 mph from the ENE
Wind Gust:
10.0 mph

Updated: 3:45 PM CEST on March 30, 2017
Far Bletchley

Bletchley, England

Elevation:
377 ft
Temperature:
70.0 °F
Dew Point:
48.3 °F
Humidity:
46%
Wind:
5.2 mph from the South
Wind Gust:
13.0 mph

Updated: 2:45 PM BST on March 30, 2017