METH AND MOLASSES...ICK
The Meth Project





Ocean View Garden



Ocean View Driveway











Health officials predict long term impact from Honolulu molasses spill





Speaking of Dead Zones...here is another sad story.


Source.

Yoesmite Rim Fire Creates 60-Square Mile Dead Zone



Source.

This would be a wonderful place to meditate, do yoga and take pictures. But I would be so bundled up against the cold of the fog I wouldn't be able move much in yoga. Maybe just walk/meditate and take photos :-) Do the yoga inside by a nice fire afterwards.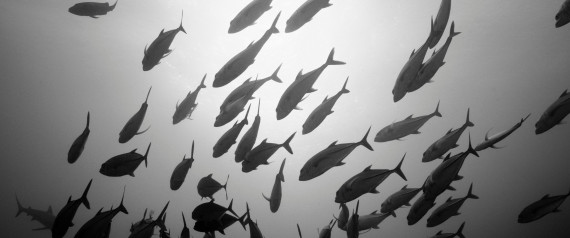 http://www.huffingtonpost.com/2013/09/18/molasses- spill_n_3949698.html.

Molasses Spill In Honolulu Keeps Getting Worse





Source.

ISKCON Chennai


Kahuku goats stolen, bound, duct taped





Many Hawaii residents are aware of the damage caused by the 1906, 1989, and 1994 California earthquakes, but some don't perceive that devastation as something that could happen on their island home. If you're of this mindset, please note that Hawaii has experienced earthquakes equivalent in size to those in California. The 1868 Kaʻū (magnitude-7.9), 1975 Kalapana (magnitude 7.7), 1938 Maui and 1951 Kona (both magnitude-6.9), and 2006 Kīholo Bay (magnitude-6.7) earthquakes are just a few examples.

In fact, Hawaii has a long history of destructive earthquakes. Since 1868, more than 30 magnitude-6.0 or greater earthquakes have impacted residents across the state. For more information about these earthquakes, check out the slide show posted on the USGS Hawaiian Volcano Observatory website (http://hvo.wr.usgs.gov).

The probability of a magnitude-6.5 or higher earthquake striking the Hawaiian Islands in the next 10 years is 50 percent. -- The Great Hawaii ShakeOut: Get ready to…Drop, Cover, and Hold on!


Source.



Source.

-- India Plans To Build The Largest Solar Plant In The World





Dolphins! by amysulliv Friday March 4, 2005 Kona, Hawaii

LETTER: Near-Shore Kona Boats Likely to Kill Someone



Source.

NRA lobbyist shoots elephant in the face and then celebrates with champagne




Source.

New policies, and a court ruling, protect whales from ships in SF Bay and along the Pacific coast



The Oregon Islands National Wildlife Reserve provides wilderness protection to 1,853 small islands, rocks, and reefs plus two headlands spanning 1,083 acres of Oregon's coastline from the Oregon–California border to Tillamook Head. This view shows the surf lit by the first morning rays of the sun, with approaching storm clouds in the background.
The views of the author are his/her own and do not necessarily represent the position of The Weather Company or its parent, IBM.
Reader Comments
Comments will take a few seconds to appear.
Post Your Comments
Please sign in to post comments.
Not only will you be able to leave comments on this blog, but you'll also have the ability to upload and share your photos in our Wunder Photos section.
clearlakemike's wunderblog
Recent Posts
Previous Entries for 2017
Recommended Links
Personal Weather Stations
Ocean Beach - Kellys Cove

San Francisco, CA

Elevation:
80 ft
Temperature:
48.5 °F
Dew Point:
41.3 °F
Humidity:
76%
Wind:
2.0 mph from the NNE
Wind Gust:
5.0 mph

Updated: 9:35 PM PST on February 25, 2017
Paris-centre, Paris

Elevation:
161 ft
Temperature:
45.4 °F
Dew Point:
35.8 °F
Humidity:
69%
Wind:
4.0 mph from the South
Wind Gust:
4.0 mph

Updated: 6:35 AM CET on February 26, 2017
PS Park San Rafael @ Naked Palms

Palm Springs, CA

Elevation:
581 ft
Temperature:
58.4 °F
Dew Point:
30.0 °F
Humidity:
35%
Wind:
1.0 mph from the West
Wind Gust:
-

Updated: 9:35 PM PST on February 25, 2017
Prenzlauer Berg

Berlin, Berlin

Elevation:
154 ft
Temperature:
43.5 °F
Dew Point:
35.1 °F
Humidity:
72%
Wind:
12.7 mph from the SSW
Wind Gust:
17.7 mph

Updated: 6:34 AM CET on February 26, 2017
Modena, IT

Elevation:
85 ft
Temperature:
34.6 °F
Dew Point:
28.8 °F
Humidity:
79%
Wind:
1.0 mph from the SSW
Wind Gust:
3.0 mph

Updated: 6:35 AM CET on February 26, 2017
Far Bletchley

Bletchley, England

Elevation:
377 ft
Temperature:
47.7 °F
Dew Point:
46.3 °F
Humidity:
95%
Wind:
1.9 mph from the WSW
Wind Gust:
7.0 mph

Updated: 5:30 AM GMT on February 26, 2017