Carnival sessions in Mainz
By: barbamz, 7:36 PM GMT on February 13, 2014
Some impressions from visiting the carnival parade some moments ago just around the corner.




Unfortunately I've got some work to be done despite the holiday. Helau!

-------------------




At the beginning of the funny days of street carnival the old town of Mainz on Rhine River is dressing up for the festivities. The decor matches the mural paintings anyway. And though the clowns look a bit grim - sun is laughing :-)

--------------------

Karneval festivities kick off in Rhineland
The Local, published: 27 Feb 2014 12:21 GMT+01:00
Germany's Rhineland exploded into colour and music on Thursday morning, signalling the beginning of the Karneval season. Cities in the area transform annually for a big party.
At 11.11am, swathes of fancy-dress clad revellers stormed town halls across the region to mark the start of Karneval, held in the run-up to Lent.
Partying starts early, particularly in Cologne, and it has become a custom for many to start drinking in the morning before hitting the streets with tens of thousands of others to soak in traditional German Schlager music.
"I'm stood next to a horse drinking beer," Cologne Karneval-goer, Heather G. told The Local just before midday. "There's lots of great costumes and people are ready to make friends with everyone around them," she said.
Known as Fat Thursday - or Weiberfastnacht - some people in the western states of North-Rhine Westphalia and Rhineland-Palatinate get the day off to enjoy the circus-like atmosphere.....
More and photo gallery see link above.



Women's carnival on Thursday at a place in Mainz nearby (one year ago, but same scenery this year of course :-)


-----------------------

Weather may be whatever it is: real carnival freaks won't stop doing their thing, even if the weather is bad. Anyway, most of the common carnival "sessions" happen indoors in the evening (nearly every evening!), until the big open air parades will start at the last weekend of carnival. Some collegues of mine who perform during "the fifth season" nearly every evening (they hop with their program from one session to the next, but it's all voluntary, organized by local carnival associations) won't be able to work much until Ash Wednesday, lol. In former years I sometimes staged as a funny speaker by myself, but I won't any longer because preparation took too much time. But for decades I always watch the final TV compilation (live) of the best carnival performances of the season.

Here's an example of one of those many "sessions" (here in Mainz last year) which take place in many towns and villages of middle and southern Germany. Someone is performing as "Barack Obama", speaking in our regional german idiom and joking about stuff happening in Mainz but with heavy American accent. At least you get an impression.



Of course, there is always a lot of music, singing and dancing in those "sessions", too.



To understand those carnival "sessions" in the regions along the lower Rhine with a lot of political allusions, a "president" and his "council" leading through the program, and somehow "military" elements (dancing guards, funny military marches), one should know that they developed in the 19th century as a persiflage of the political situation of this time (and the often very harsh regime of the princes). Most of the towns even elect a carnival prince and princess for every "fifth season", only Mainz usually don't (we're more democratic, lol). - These "political" carnival customs differ a lot from the sort of carnival in more Southwestern Germany and in Switzerland which has a very different origin.

There are also a lot of daily nonsense speeches, f.e. this one in traditional rhymes, showing "the perfect husband" who is talking about the difficulties to prepare for going out with his wife in the evening and the struggles to choose the right clothes, to wait for his wife who needs too much time to put on her "war paint" in the bathroom and reproducing the usual arguments of an elderly couple (of course in local idiom):



And here is one of our famous local females performers, complaining about her husband:



Traditional finals of the above mentioned most know TV session from Mainz (which is attended by important politicians, too, though they might not like everything what they hear), performing the "Mainzer Hofsänger" (= Singers of the court in Mainz). At 6:00 the famous carnival song starts "A day so marvellous as today should never end ... unfortunately very soon it's Ash Wednesday again ...":



Well, I know, you won't be able to follow all these videos at lenghts (even Germans from other parts of the country will have difficulties at times to follow the regional idiom), but at least you get an impression of the sort of fun the society in my town appreciates in these weeks. But there are also people who flee this sort of activity every year, lol :-)

Updated: 10:56 PM GMT on March 03, 2014
New blog, maybe with German storms ;-)
By: barbamz, 9:10 PM GMT on February 09, 2014
Secondary stormy depression of "Tini" developing over France right now and will cross Germany a little south of me until this evening:



Saved image.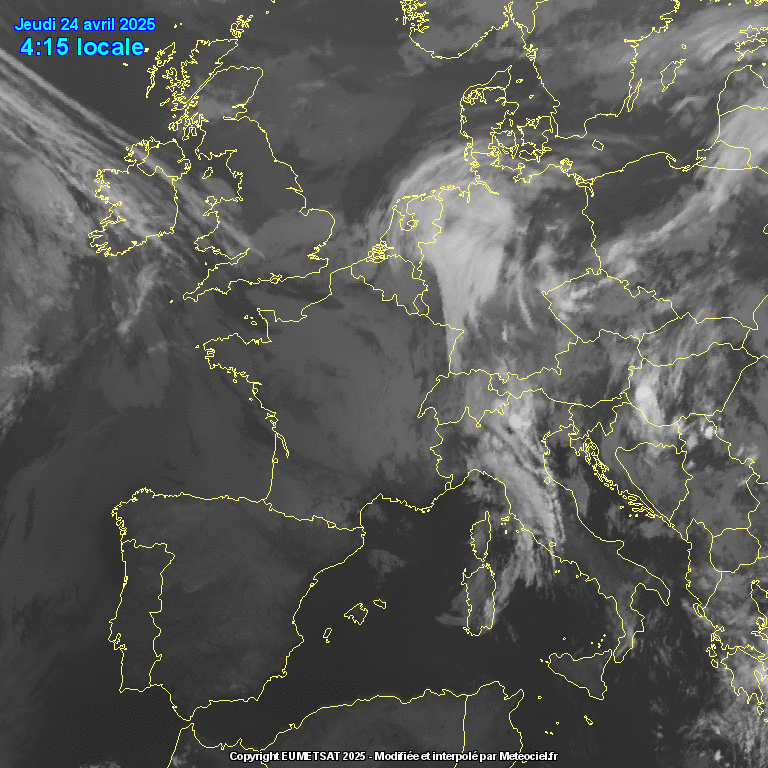 ----------------------------------------

Some maps about "Tini" hitting poor (!) British Isles February 12:

UK floods: More flooding fears as storms forecast
12 February 2014 Last updated at 09:08 GMT
Parts of the UK are again facing flooding as forecasters warn a further band of stormy weather later could mean the "strongest" winds of the winter.
Winds of up to 100 mph are expected around the coast of Wales....

"Tini" isn't tiny at all:


Saved image.




From BBC:
The Met Office said a wind gust of 108mph was recorded at Aberdaron, North Wales - the strongest wind gust on land of the recent storms.




Short video impression of "Tini" damaging the shores of Ireland today.

---------------------

Moreover, it's carnival time in Mainz again (started already at Nov 11, at 11:11 a.m. to be true). This event, shown by the video, happened last year just around the corner of my place. But nearly every weekend you can hear this sort of music in the center of the town, until Ash Wednesday. Like it or not, there is no escape, lol.




Updated: 6:40 PM GMT on February 13, 2014
The views of the author are his/her own and do not necessarily represent the position of The Weather Company or its parent, IBM.
Mid of Germany
Previous Entries for 2017
Recommended Links
Personal Weather Stations