Heatwave leaves Germany with storms in the South and Southeast
By: barbamz, 5:37 PM GMT on July 25, 2013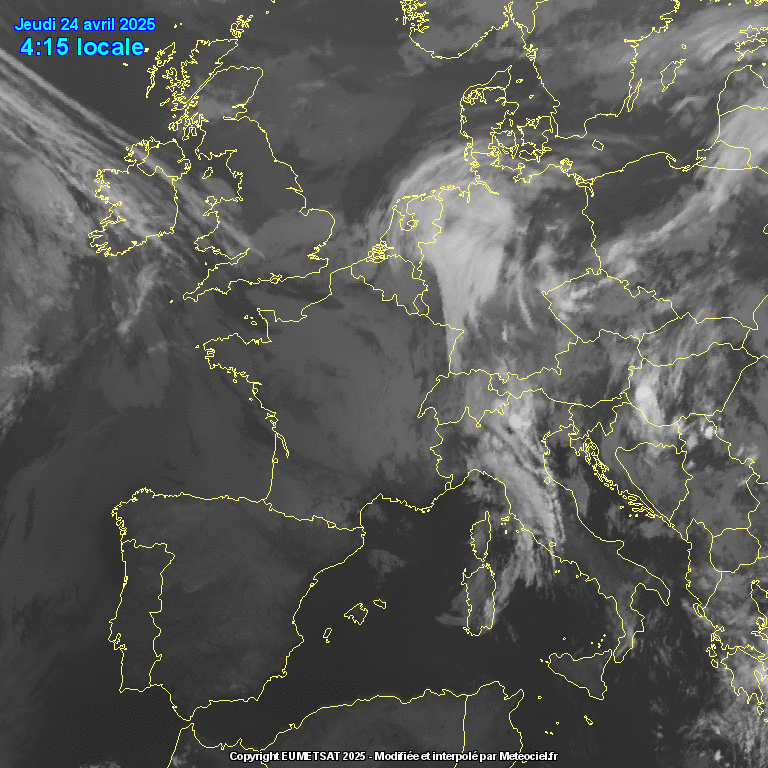 Still way too little precipitation in most of the parts of Germany during the last two months. The blue colours in the East and South are still due to the damaging flood rains in the first days of June.

Retrospect to the European heat wave 2013:

Austria sets new all-time high temperature as European heat wave hits peak
Washington Post, by Justin Grieser, Published: August 9


News about severe weather which ended the heatwave:

As the storms on August 6 passed my city Mainz in southwestern Germany quite calmly, it was another thing in many other regions of my country which were in for a wild ride. Lot of reports are out about damage to train tracks, houses, trees; big hail once again hit some locations and some flooding ... well, the usual. We've got entertaining weather this year, no doubt.

There is an abundance of video reports; here is a small selection of impressive clouds entering the scenery. When you look at them you won't be surprised that there are also reports/suspicions of tornados in some locations. Meanwhile (August 8) the weather has settled.

BBC weather video from August 7 explains the dynamics of strong thunderstorms:
Thunderstorms rage over Europe
As thunderstorms dropping golf-ball size hail break out across Europe, BBC Weather's Susan Powell brings you the best footage and explains why shelf clouds can form around some storms.

Nice storm chaser timelapse video from various locations in Swabia:


Ettlingen/near Black Forest, South western Germany:


Short one from Bad Tennstedt / Thuringia / Eastern Germany:


Look at the end of this video to the size of this hail! Amazing! It's once again from Reutlingen / Swabia which was damaged by hail several times earlier (sometimes I wonder whether those smart Swabian people would recycle the same storm several times on youtube, but hail is even larger this time).



Impressive lightning photos (August 6) from Dortmund.

Violent storms injure dozens over weekend
The Local, published: 5 Aug 2013 10:56 CET
Extreme weather battered Germany over the weekend, leaving dozens injured and 22 children in hospital after lightning hit their tent. The emergency services received hundreds of calls, it was reported on Monday. ...

Very impressive chaser video from southwestern Germany from August 4:


Water rushes down into a subway station in Berlin during the night August 4/5, due to heavy rain (youtube video).

Same scenery in Berlin but above the ground.

Gallery with amazing lightning photos in a German weatherblog from August 4, covering thunderstorms in Erzgebirge (Ore Mountains) in the East.

Another photo gallery from a chaser in the same region some hours later with nice pics from shelfs and wall clouds. Last photos show that there might have been a tornado ravaging this forest.

And this afternoon (August 4) again severe weather in Swabia:



Overall, the heatwave is receding from the west, and it should stay cooler next week after a little temperature rise on Monday. The new heatwave started in Germany, August 1.

At Friday, August 2, we've experienced our second hottest day this year. The lead hit 38C (100,4F) at my place in the center of the city Mainz at Rhine River; official readings outside the town were 2 degrees C less, though. Some places in Northern Germany may have reached their all time record of recorded heat; we'll see the assessment later. Fortunately it will be cooler next week and should hopefully stay that way.

Moreover numbers are out of the severe hailstorm which hit Swabia a week ago. For insurances this pans out to be the second costliest hail damage in Germany's history with more than a half billion Euro (nearly 600 million Euro = 797 million dollars) of damage. German article here.

Hard time for insurances in Germany, after the terrible costly flooding catastrophy in June!

This was the temperature forecast for Friday, August 2 (real numbers seems to be higher though):




And the day was followed by another "tropical night". To explain: the term "tropical night" (Tropennacht) is used in german metereology for a night when temps won't fall below 20C (= 68F). It's not so unusual but still only few nights in a year would meet this demand in Germany. I've just walked outside to my terrace, 20 minutes past midnight, and it's still 25C (77F) - so a very tropical night :)

Scorching summer weekend on its way
The Local, published: 1 Aug 2013
After a week of somewhat wild weather, the weekend will be really hot again, prompting warnings to be careful when out in the sun or when cooling down in water. ...

In the last heatwave no records were broken in my country this time, but it was close:

Near-record level temperatures recorded
The Local, published: 29 Jul 2013 08:50 GMT+02:00
Switzerland came close to a European heat record at the weekend, with a temperature of 37.3 degrees Celsius measured in Basel-Binningen on Saturday.
The highest temperature – 38.6 degrees – was recorded in Rheinfelden, just across the Rhine River in Germany.
In many parts of German-speaking Switzerland and northern Graubünden temperatures were higher than at any point since the record summer of 2003, Daniel Gerstgrasser of weather service MeteoSchweiz told the Swiss news agency SDA. ...

The last heatwave went out with a bang:


Terrifying video from inside the tornado at Milan, Italy, July 29.


Detailed german storm chaser video from Sunday, July 28. Some very good photos are in his gallery here.

Amazing german video of the hailstorm in Swabia (July 28), hitting a public swimming pool.

Ping pong ball hail hits the southwest

The Local, published: 29 Jul 2013 09:24 CET
Summer storms shook southern Germany on Sunday, ripping up trees and spitting out hailstones the size of table-tennis balls. The storms pushed east overnight and will be sticking around a while longer.

In parts of the Franken area of Bavaria wind and rain were so strong that they ripped up trees. Loose branches blocked roads and caused disruptions, a spokesman from the Nuremberg police said on Monday morning.

Stuttgart saw clouds gather suddenly over the city, before a powerful storm hit – sending hail the size of ping-pong balls down to the ground and people on the streets running for cover.

After this came intense rain, which saw torrents of water running down Stuttgart's streets, and piles of hail gathering on window ledges.

At one hospital in Reutlingen, hail shattered 50 windows, officials from the town confirmed on Sunday evening. The police received 470 emergency phone calls and numerous people were injured, one even by a falling roof tile.

In Baden-Würrtemberg, national weather service the DWD has lifted the extreme weather warning. In Bavaria, parts are still on red alert for Monday.

Storms began moving towards the east as night arrived, hitting the state of Thüringia which seemingly got off lightly. "We have been lucky – no weather related accidents, damages and fires have been recorded," said the state's interior ministry. DPA/The Local/jcw






Deauville, Northern France, July 27.

Recent articles:

Scorching heat drives Germans to the water as temperatures top 100F
Washington Post, By Associated Press, Updated: Saturday, July 27, 3:32 PM

BERLIN — Germans are flocking to swimming pools, lakes and beaches to escape soaring temperatures that are expected to hit 39 degrees Celsius (102.2 Fahrenheit) on Saturday.

Meteorologists say Germany's highest-recorded temperature of 40.2 Celsius, measured in 1983, might even be reached Sunday. More see link above.

No end in sight for European heatwave
Deutsche Welle English, July 26, VIDEO | Weather
Europe is in the grips of a sweltering heatwave as temperatures have soared across the continent. From London to Berlin, meteorologists say the heat won't be letting up anytime soon.

Reuters Video: Germany braces for heat wave (0:59)

German Heat Wave Zenith Set to Extend Power Price Rally
Bloomberg, by Rachel Morison & Julia Mengewein - Jul 26, 2013 11:13 AM GMT+0200

'Germany will have a fever' by Saturday
The Local, published: 25 Jul 2013 16:56 CET

More recent weather news from Europe: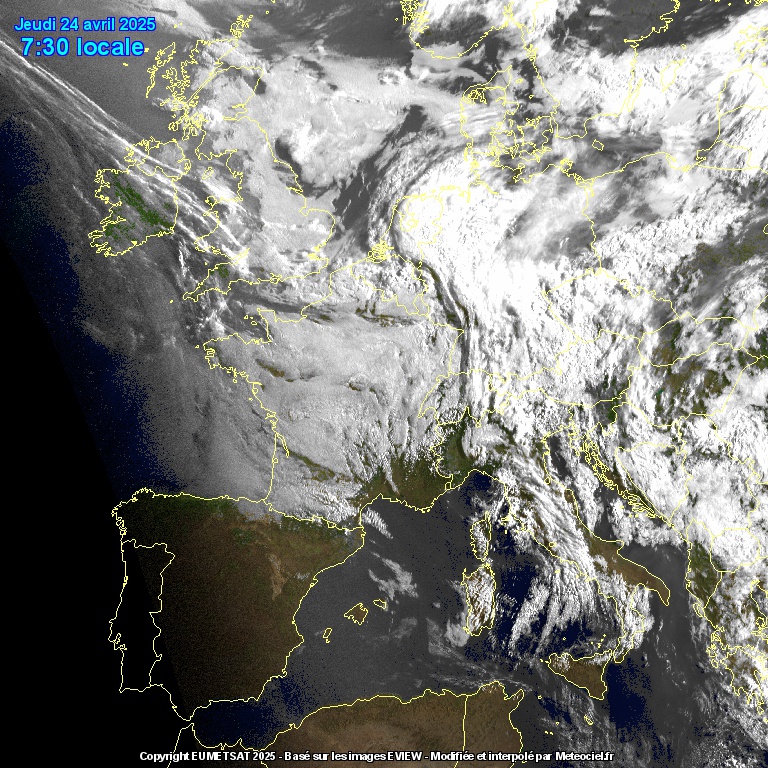 It's really difficult to find some English news about the heat wave in Austria and other countries further to the East. As much as I've read on Austrian news sites, some wildfires happened and now fears emerge about flooding, because a cold front is moving in, ending the heat wave at least in Austria today, accompagnied by thunderstorms. But it's still very hot in Hungary.
Detailled metereological discussion is on estofex.org, here its synopsis:

SYNOPSIS

A cut-off low moves from Corsica to the Southern Adriatic Sea during the forecast period, while the de-amplifying parent trough shifts from France into Central Europe. A fairly strong upper-level flow rounds these features, with >20 m/s at 500 hPa from the British Isles to Sicily and from the Baltic States into Russia.
Near the surface, a low-pressure system moves from Finland into Northern Russia. Its long cold front extends all the way southwestward across Belarus, Poland, the Czech Republic and the Alpine region into Italy. Ahead of this front, a still very hot air mass with an African origin is advected to higher latitudes over Eastern Europe, supported by (and in turn supporting) a broad upper-level ridge centered over the Ukraine.
The atmosphere starts to recover from the transient break of the mid-summer heat wave over Western Europe, where a humid Atlantic warm air advection regime re-establishes over the British Isles and a subtropical high spreads into the Iberian Peninsula.


Record temperatures in Vienna
Vienna Times, August 8

Temperatures in the Austrian capital of Vienna hit the 39.1 degree mark on Thursday afternoon.

And meteorologists believe that before the end of the day the record breaking temperature of 40 degrees c could be reached.

A hot weather warning has been issued for East Austria and people are being advised to drink more fluids, stay out of direct sunlight and not do too much strenuous activity such as sport outdoors.

The hottest recorded temperature to date in Vienna was 38.9 degrees C recorded on 8th July 1957 at the recording station Mariabrunn in Hadersdorf.

The second hottest recorded was just 0.4 degrees 'cooler' and that was just a few days ago - August 3rd - was recorded in Donaufeld.

Vienna doctor Michael Kunze says that long periods of excessive heat can lead to an increase in death rates.

He said: "Statistically when there is a long period of hot temperatures there is an increase in the death rate.

"People with existing medical conditions and older people are particularly vulnerable as well as people who are overweight as well as underweight.

"In 99.9 per cent of cases the body can regulate the temperature and it does not result in death.

Rescuers in Vienna report an increase of around 50 call outs per day during the heat wave on top of the normal 500 regular call outs per day. This is mainly due to bathing accidents and circulation problems due to the heat.

Only forty per cent of underground trains (Ubahn) in Vienna is air conditioned and two thirds of buses but just one fifth of trams. Taxis on the other hand must have air conditioning.

Homeless people are also suffering as a result of the excessive heat as they have little shelter and often do not drink enough fluids.



Wild fire near Vienna (Wiener Neustadt) this morning. Source and news in German language.

Temperature records broken in Austria and Hungary
AP / August 8, 2013

VIENNA (AP) — Temperatures have hit all-time highs in Austria and neighboring Hungary as a stubborn heat wave nears the end of its second week.

Thursday's 40.5 degrees Celsius (105 degrees Fahrenheit Thursday eclipsed the previous record of 39.9 degrees Celsius (104 Fahrenheit) set just five days before.

In Hungary, temperatures were fractionally lower at 40 C Thursday. Officials there have issued a heat warning, while some government ministries have relaxed dress codes. For men, that means ties and jackets can be left at home. For women, pantyhose is optional.

Croatia sent two water-dropping planes to Bosnia earlier in the week to help battle wildfires set off by drought and sweltering heat that threatened several villages. A Russian aircraft was dispatched to fight blazes in Serbia.

Temperatures also nearly broke records in Poland.



Source ORF (Public television in Austria; they and ZAMG - the Austrian weather service - say that they still need some hours to confirm the new record).


Evening of August 5 in Knokke-Le-Zoute, Belgium.

Fourteen die as France's drowning death toll soars
The Local, published: 05 Aug 2013 08:51 GMT+02:00

The summer in France continues to be marred by tragedy after another 14 people drowned in the country's waters over the weekend. The number of drownings now stands at 89 since July 1st, according to the latest figures. The government has issued appeals for caution...

UK vineyards enjoy bumper crop in 'perfect year'
John Vida, The Guardian, Friday 2 August 2013 15.39 BST
After disastrous 2012, conditions this year have been ideal for growing grapes – and cultural attitudes are changing too
..."It's not just us. UK vineyards are on a roll," White says. "From being a doubtful grape-growing country only a few years ago, we are turning out to be a spectacular place to grow them. Our vintners are winning awards and demand now exceeds supply. We are even exporting it. We had a busload of French growers here the other week and they were dead impressed." ...

Floods and torrential rain hit West Yorkshire town:
Parts of Todmorden under water following day of heavy showers but hot weather expected to return later this week
theguardian.com, Tuesday 30 July 2013 08.53 BST

Thousands without power as storms batter France
With AFP-Video, 27/07/2013

English wine is booming - but can Sussex and Surrey usurp Champagne?
26 July 2013 | By Simona Sikimic

Hot summer bestows solar power bounty on Britain
Long sunny spells and a surge in people installing PV panels results in record level of solar power generation
John Vidal, The Guardian, Friday 26 July 2013

Scotland in pictures: Flash flooding slows Greenock traffic
BBC, 26 July 2013 Last updated at 09:22 GMT

Burgundy's prestigous vineyards in crisis after devastating hailstorms
guardian.co.uk, Wednesday 24 July 2013 19.38 BST

Other interesting news :

Storm God Depicted on Mayan Frieze
Published: Aug 9, 2013, 3:58 PM EDT weather.com

When Francisco Estrada-Belli and his team found the ancient Mayan tableau, they knew they'd discovered something special. "For reconstructing Maya history at this time, this is really as good as it gets," Estrada-Belli told Weather.com.

That's because the newly exposed frieze - which is 26 feet by 6 feet - is covered with names and statements about the religion and politics of the time. One of the main characters depicted is called Storm God Enter the Sky (fitting given that the tropical rainforest surroundings, says Estrada-Belli, experience violent storms).

It was the icing on the cake for the Tulane University archeologist, who has been working at this particular site in Guatemala for more than 10 years. ...



Source of the photo is an Austrian report about the excavation. Click to enlarge

Too Many Bikes? Europe's Cycling Boom Sees a Backlash
Spiegel English, August 9, By Holger Dambeck
More bicycles were supposed to make Europe's cities more livable. Instead, the popularity of two-wheeled travel is causing problems in some cities in Holland and Denmark, where traffic jams and parking shortages are common. Still, planners remain optimistic. ...

Bad situation in Namibia:
Namibia drought threatens thousands
Severe drought leaves 400,000 facing hunger, as government is criticised for failing to do enough to provide relief.
Last Modified: 07 Aug 2013 14:01





Yellowstone's Steamboat geyser sees rare eruption
August 1, 2013
Yellowstone National Park's Steamboat Geyser—the world's tallest—has erupted for the first time in more than eight years.
Park geologist Hank Heasler (HESS-ler) says Wednesday night's nine-minute blast sent steaming hot water an estimated 200 to 300 feet in the air.
Unlike Old Faithful, which spews water like clockwork every hour-and-a-half, no one knows when Steamboat will erupt next.
In the past, it's gone as long as 50 years without a major event. In 1964, it erupted a record 29 times.
More see link above




Something big is happening on the sun. The sun's global magnetic field is about to flip, a sign that Solar Max has arrived.

Quoting spaceweather news (and look there for more informations)
UNDERWHELMING: Solar Cycle 24 is shaping up to be the weakest solar cycle in more than 50 years. In 2009, a panel of forecasters led by NOAA and NASA predicted a below-average peak. Now that Solar Max has arrived, however, it is even weaker than they expected. Look inside the yellow circle to see the shortfall: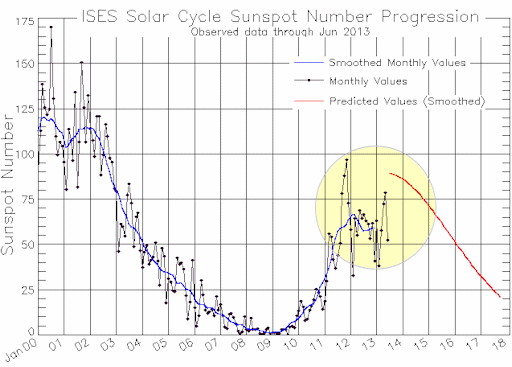 Updated: 3:11 PM GMT on August 10, 2013
Spectacular exchange of an old spire
By: barbamz, 9:45 AM GMT on July 12, 2013
In my german town Mainz at Rhine River and very near the place where I live, some spectacular action happened in the last days. First section of my report see below. Here is an update, using a press release from today, which I edited and translated, moreover I recorded a video and some photos from todays action for you:

July, 18: Successful exchange of the cathedral's spire cap in Mainz / Germany

With the successful elevation of the upper part of the new cap of the western spire of Mainz Cathedral, the crane works were completed in July 18. The crane company "Riga Mainz" brought the stone cap (4 tons) with the weathercock, the so-called "Domsgickel", at 12:49h in its position in a hight of 83 meters, accompanied by loud applause from hundreds of spectators in the marketplace. The smoothly accomplished crane works were completed faster than expected, not the least due to the stable summer weather in Germany. Already on Wednesday, July 17, the lower and much more massive part of the new spire cap had been lifted upwards.



The newly gilded old weathercock is waiting for its elevation, but ...



first he had to give a press conference, boasting with pride:



Then he and his socle with the cross were fixed to the tools of the gigantic crane:



And lift off!



Destination of its travel is the western spire in the background:



And here he is again, where he has been for nearly 250 years already:



The whole picture - but where is the cock? Hardly to be seen at this hight from the ground:



Well, I can see the cock from where I live, and he'll show me the direction of the winds over Mainz.

This is what it feels to be on the top of the cathedral:



Previous entry:

Replacement of cathedral's spire in Mainz enters final phase
Special crane of the Riga company manages the spectacular lifting
(Todays press release from the diocese, translated by me with some help of google, and edited)

On Friday morning, 12th July, the upper half of the spire of the west tower has been raised from the 1000 years old cathedral of Mainz. The crane took about ten minutes to lift the old spire from 83 meters (272 ft) down to the market place.

On Thursday afternoon, 11th July, the shuttering (made by the company Doka), with which the tower top was brought down, was lifted on top of the 83 meters high tower with the help of a special crane by company of Riga. The 22-meter-long, 108-ton and nine axes crane was moved on Monday to the cathedral square on July, 8th. After three days of construction work, the 100 meter high crane was erected. The boom has a length of approximately 60 meters (196 ft). On Thursday morning the newly-built spire has been transported with the help of a low-loader to the market place in front of the Cathedral.

Substantial damage necessitating replacement

The replacement of the top of the west tower of Mainz Cathedral has become necessary as during the ongoing cathedral restoration since 2001 considerable damage was detected. The iron ring beam, which is attached to the top, was rusted, so that in many places the walls and the spire has become unstable. In recent months the stonemasons of the Mainz Cathedral have made a copy of the 7.5-meter-high (24 ft) and 20-ton spire, using sandstone from Miltenberg (photo here).

The present spire was designed in 1774 and has already been replaced for the first time in 1845.

With the special crane from Riga company the old spire, sawed into two parts, is lifted down from 83 meters. Next week the copy will be raised, also in two parts. Earlier they've thought about doing the replacement with the help of a helicopter but dismissed this idea because of fears, the massive stone burden may bounce around with the winds and damage the cathedral.


The total cost to replace the spire of the cathedral - including the re-gilding of the "Domsgickel", the weather-cock of Mainz Cathedral - amounts to around 500,000 Euros, financed for the most part by the Mainzer Dombauverein (Non profit association for the renovation of the cathedral).



Photo from the newly gilded weather cock (my own photo, taken earlier) which will return to the top of the spire soon. It's hollow and filled with historic documents.

Removing the first parts of the damaged old spire summit on July 12th

Source and photo gallery

Here is a three-days-timelapse from the installation of the gigantic crane July, 8 - 11th



View from below. A lot of citizens and tourists are following the action.


Promotion video of Mainz City from 2012

Wikipedia about Mainz

Wikipedia about Mainz Cathedral



Updated: 4:55 PM GMT on July 18, 2013
Mid of Germany
Recent Posts
Previous Entries for 2016
Recommended Links
Personal Weather Stations