It's about Spring
By: Proserpina, 2:49 PM GMT on March 21, 2014
IT'S ABOUT SPRING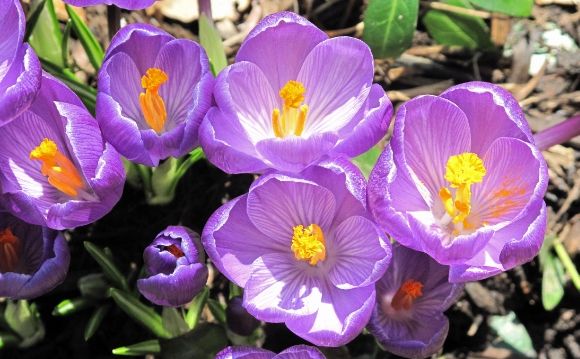 "Come, gentle Spring! Ethereal Mildness! Come." James Thomson

-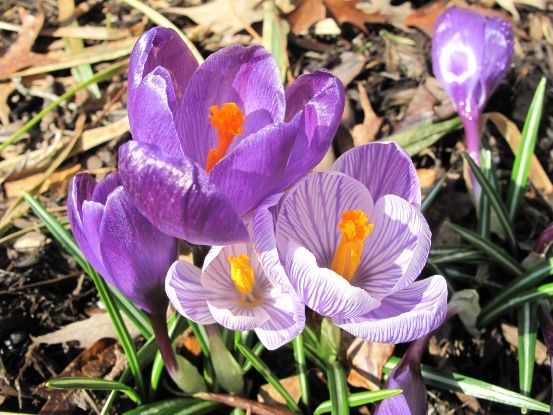 "Again rejoicing Nature sees
Her robe assume its vernal hues
Her leafy locks wave in the breeze,
All freshly steep'd in the morning dews."
- Robert Burns


Flowers are the bright remembrances of youth; they waft us back, with their bland odorous breath, the joyous hours that only young life knows, ere we have learnt that this fair earth hides graves.
- Lady Marguerite Blessington



'The first noted cultivation of the crocus flower was said to have occurred in regions of the Mediterranean, mostly in the area of Crete. But the Greek affinity for the crocus flower likely started well before its commercial harvesting began, as these plants appear in many pieces of myth. In one story, the mortal Krokus began an affair with a beautiful nymph named Smilax. Krokus became bored of his nymph and began to wander. To punish him for his infidelity, the gods turned Krokus into the immobile crocus flower. An alternative version of this story tells of Krokus becoming so enamored with Smilax that the gods granted them both immortality by turning them into two crocus flowers growing in the same field. Yet another myth states that on one spring day the god Zeus made love to Hera on a river bank. It is said that the heat of their passion caused the earth to shake, thus causing the bank to burst forth with stunning purple and white crocus flowers.'
Above paragraph cited from: "http://flowerinfo.org/crocus-flowers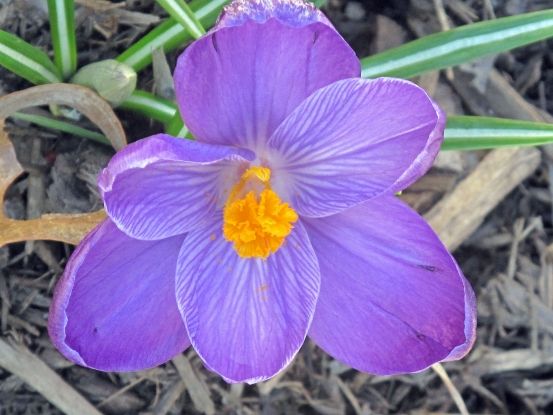 "A Gardeners Outlook on Life"
by Laurie Jo DeGrave 2003

Take up the spade with song.
Nurture early on.
Be fervent while you plot.
Chart the spot.
Prune with certainty and care.
Growth stops there.
Patience, patience, time to grow.
Reap what you sow.
Hardly the Garden of Eden?
Thankful for another season.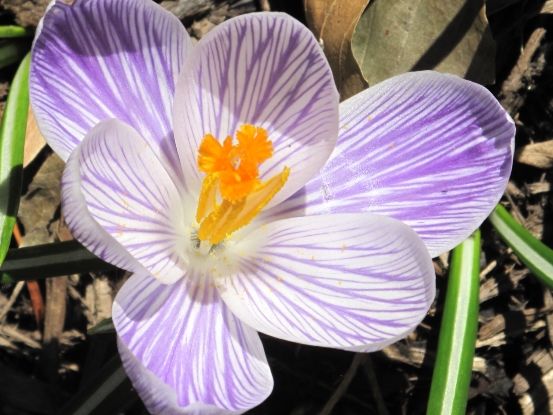 Updated: 3:46 PM GMT on March 31, 2014
March
By: Proserpina, 10:46 PM GMT on March 04, 2014
MARCH COMES IN LIKE A LION, AND GOES OUT LIKE A LAMB

March definitely marched in roaring, ripping, pummeling, clobbering, tearing, freezing the East Coast. Will it leave like a lamb? Who knows? Another storm is expected this coming Monday!

"O thou,
Who chariotest to their dark wintry bed
The winged seeds, where they lie cold and low,
Each like a corpse within its grave, until
Thine azure sister of the spring shall blow
Her clarion o'er the dreaming earth."
- John Davies, 1570-1626, Ode to the West Wind


Photo

In the bleak midwinter Frosty wind made moan, Earth stood hard as iron, Water like a stone; Snow had fallen, snow on snow, Snow on snow, In the bleak midwinter, Long ago.
Christina Rossetti

"The snow doesn't give a soft white damn whom it touches."
- E. E. Cummings




This snow scene is a tiny section of my Memory Garden - Serenity Garden. The statue represents St. Anthony, one of my mom's favorite Saints. Although the Garden was started in honor of my mother, it is now also in memory of my brother who was plucked from this earth by a cruel and vicious 'fate'.

"Sweet bird! thy bow'r is ever green,
Thy sky is ever clear;
thou hast no sorrow in thy song,
No winter in thy year."
- John Logan, 1748 – 1788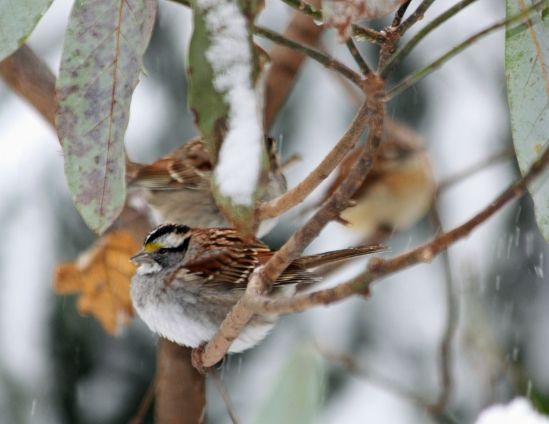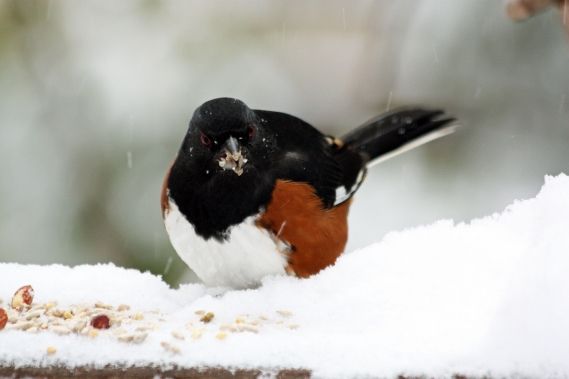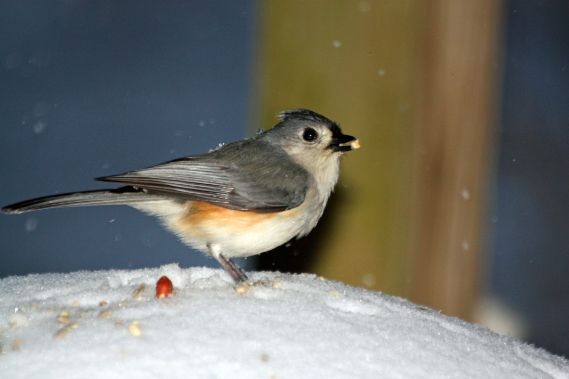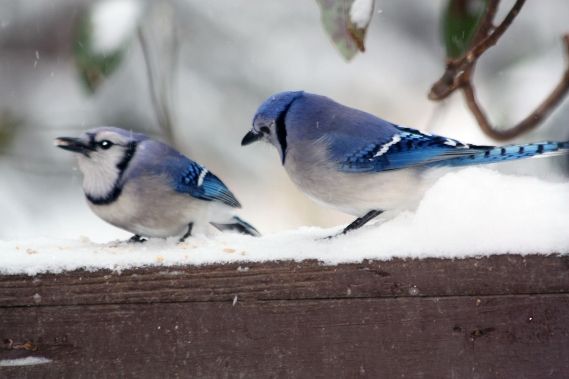 MARCH

Goethe, 1817

The snow-flakes fall in showers,
The time is absent still,
When all Spring's beauteous flowers,
When all Spring's beauteous flowers
Our hearts with joy shall fill.
With lustre false and fleeting
The sun's bright rays are thrown;
The swallow's self is cheating:
The swallow's self is cheating,
And why? He comes alone!
Can I e'er feel delighted
Alone, though Spring is near?
Yet when we are united,
Yet when we are united,
The Summer will be here.

This blog post started out as 'March Unpredictability' but it turned into 'Visiting Hungry Birds' and 'A Collage of Whatever Strikes My Fancy (and yours I hope)'.

Updated: 3:37 PM GMT on March 20, 2014
The views of the author are his/her own and do not necessarily represent the position of The Weather Company or its parent, IBM.
Proserpina's WunderBlog
Recent Posts
Local Weather
59 °F

Clear
Previous Entries for 2017
Recommended Links