Paying it Forward
By: Portlight , 3:05 PM GMT on October 24, 2013


www.portlight.org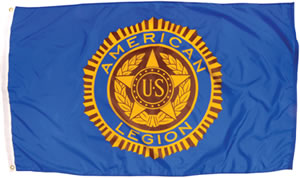 Our friends at the Paying it Forward Foundation have taken on the huge task of rebuilding the Seaside American Legion Hall in New Jersey, which was badly damaged in Hurricane Sandy. The Veterans who are members of the hall do not have anywhere else to go, and continue to use the facility, often daily, despite the smell and the poor conditions.




There are no events being held there by the boy scouts or any other entity due to the uninhabitable conditions of the building. As some legion members stop by they are very discouraged and overwhelmed with no funds or resources not knowing where to turn.
Paying it Forward Foundation will be leading the project to accomplish multiple tasks with the help of various small grassroots organizations (including Portlight) and individual volunteers.

The work includes demo, sheetrock, flooring and painting. Outside, we will paint, clean the monument and flagpole area; and help install new electrical signage. We are in need of a heating system and new roof as well. The old roof was destroyed by Sandy and can no longer be patched.


In order to make this project successful, we need your help. The Paying it Forward Foundation's goal is to raise $15,000 for this project. This money will be used to purchase the wood, tools, and other equipment needed for this project. Portlight Strategies, Inc. supports this project and we ask you, our supporters, to consider making a donation to this project.


Visit our website at www.portlight.org and click on the PayPal button to make a donation to this project. Please indicate "Legion" in the memo field of your donation.

Also one can use the Paypal button at the top of this page.

Thank you for supporting this worthy cause.

Portlight/FaceBook
The views of the author are his/her own and do not necessarily represent the position of The Weather Company or its parent, IBM.
Reader Comments
Comments will take a few seconds to appear.
Portlight Disaster Relief
Recent Posts
Local Weather
68 °F

Mostly Cloudy
Previous Entries for 2017
Recommended Links