Shelter From the Storms
By: Portlight, 6:02 PM GMT on October 29, 2013


www.portlight.org





Shelter From the Storms
By SHERI FINK

WHEN the floodwaters rose around New Orleans hospitals after Hurricane Katrina in 2005, doctors wondered whom to rescue first. Sick babies? Critically ill adults? The elderly?





More than seven years later, as Hurricane Sandy hit New York City, Bellevue Hospital's basement filled with millions of gallons of floodwater from the East River. The physician heading the intensive care unit was told that most backup power was likely to fail. She would have six power outlets. Which of her 50 patients should get one?

Doctors faced these impossible choices because our creaking medical infrastructure leaves American hospitals, nursing homes and high-rises for the elderly vulnerable to even the most foreseeable disasters. Plans to get patients out of harm's way are also inadequate.

Since Sandy hit a year ago, hard-working health and hospital officials have made good progress in defining the risks, but less headway in actually implementing solutions. We need to do more. Over a third of the beds in New York City's hospitals and nursing homes and more than half of those in adult care facilities are in hurricane evacuation zones. Vital mechanical elements remain unprotected in basements or on lower floors.

Sandy displaced more than 6,400 patients. Some were evacuated in the midst of the storm, without medications or records, and family members could not find them. The disaster forced the closing of six city hospitals and 26 residential care facilities. It resulted in an estimated billion dollars in hospital emergency response costs and another billion dollars in repairs.

Outpatients, too, suffered. Doctors' offices, pharmacies and dialysis and methadone clinics were inundated or lost electricity. Thousands of disabled and elderly residents were trapped for weeks in high-rises without power, elevator service or heat. A class-action lawsuit has been brought against the city on behalf of hundreds of thousands of disabled New Yorkers for alleged defects in planning. This May, the Department of Justice filed a statement in support of the disabled residents, noting that "emergency plans throughout the nation" failed to account for their unique needs.

So now what? We need both immediate and long-term solutions. On a federal level, the Centers for Medicare and Medicaid Services should release long-delayed emergency preparedness requirements. C.M.S. should also adopt updated life safety code standards from 2012 that require new health care facilities to protect electrical components. Amazingly, the government is still relying on weaker standards from 2000.

States and localities can also impose more stringent building codes. New York City and New York State have proposed that any newly constructed hospitals or those undergoing significant renovations be floodproofed to a 500-year flood standard and that air-conditioning be able to run on emergency power. This needs to be replicated elsewhere. Rural areas, which have fewer hospitals, making them less replaceable, need help, too.

As ambitious as they are, New York City's building plans exempt existing hospitals from compliance with even the most important new standards until 2030. That deadline was set in light of fiscal realities, according to one city official.

But priorities create realities, and deadlines slip. Hospital owners need to do the right thing. After the 1971 Sylmar earthquake killed dozens at California hospitals, the state introduced strict hospital seismic safety codes, bolstering them in 1994. But as of last fall, many older California hospital buildings, including 545 of those most at risk of collapsing, had not yet been retrofitted, replaced or removed from service.

In New York, some damaged hospitals are only now applying for FEMA assistance to harden infrastructure. Made sooner, public and private investments could have prevented prolonged closings and saved hundreds of millions of dollars. We can learn from mistakes — the mayors of both New York City and New Orleans allowed hospitals and nursing homes to keep patients in place for serious storms. Before the current hurricane season, New York State health officials surveyed facilities' ability to "shelter in place" and accept other patients, but they haven't analyzed the data yet or used it to redraw plans. The state health department recently implemented a bar-coded wristband system to track patients in an emergency. Similar solutions have been used elsewhere and should be considered nationwide.

New York City officials have also proposed a database of vulnerable residents and their emergency needs. Obstacles include finding funding and navigating federal privacy rules that make it difficult to share vital information. These laws should be amended to prioritize saving lives.

Residents of vulnerable areas must recognize our own roles in protecting ourselves and our communities. We must all plan to care for our families and our neighbors.

At Memorial Medical Center in New Orleans, after the levees failed, doctors chose to rescue babies, pregnant women and critically ill adults first, and they designated certain elderly and very sick patients to go last. The heat rose and the power failed. Roughly 20 of the remaining patients were medicated with morphine or a powerful sedative, or both, before they died. Doctors told me they hastened their deaths in desperation.

At Bellevue, the physician in charge of the I.C.U. helped choose which six patients to position at the functioning power outlets. But quick thinking saved the day. When the basement fuel pumps failed, volunteers carried fuel to backup generators on the 13th floor, keeping power running until every patient could be evacuated.

Flexibility is crucial, but making adjustments to a well-practiced plan is easier than rank improvisation. Federal Hospital Preparedness Program funding dropped from nearly a half-billion dollars a year a decade ago to $332 million today. Failing to invest more is a choice: when disaster strikes, we will allow the weakest members of our society to suffer and die disproportionately. Why are we taking that chance?

Sheri Fink is the author of "Five Days at Memorial: Life and Death in a Storm-Ravaged Hospital."

A version of this op-ed appears in print on October 28, 2013, on page A27 of the New York edition with the headline: Shelter From the Storms.

************************************************* ***********************



6 months Post Hurricane Sandy
Hurricane Sandy's name retired; Isaac snubbed
By: Dr. Jeff Masters, 1:24 PM CDT on April 11, 2013



Portlight volunteers hard at work in New Jersey, cleaning up after Hurricane Sandy in March, 2013. Image credit: Paul Timmons.



Hurricane Sandy Mission Team Day 2–Getting to Work
Posted on March 28, 2013 by Floris UMC




Editor's Note: A team of Floris Missioners are currently in New Jersey. As we receive blog updates about their trip, we will post them. You can read previous posts here.

Submitted by Ilene Hafker

Friday, March 22, 2013:

We departed from Grove Hall at 7:15 AM, headed toward the work site and stopped at P2Wawa for COFFEE and breakfast. We soon arrived at the house and met Denise, the homeowner's daughter, and Steve from PortLight, the organization arranging the projects. We did a walkthrough with them to get an idea of exactly what she wanted done.

Sandy, Cait, and Ashley became sheetrock experts. Carol and Ilene got into demolition. The biggest and most obvious project of the day was framing in the porch floor to make the first floor all one level. Others worked steadily on sheetrock and subflooring in other areas of the house.

Denise supplied us with a BBQ lunch of burgers and hotdogs, cooked on a charcoal grill because she wasn't sure if her propane grill that was flooded would be safe. She also supplied us with beverages and treats during the day.




After a satisfying and tiring day we headed out to our next accommodations at Lacey UMC in Forked River. Pastor Linda welcomed us as we pulled in, and we were showed to our rooms. After a quick bed setup (sleeping on cots), we headed off to dinner. Our meal was cooked by Eric, a retired teacher who saw the need to help after the hurricane and offered to cook for the people who the church was helping and volunteer teams. Evening devotions followed quickly by bed.

Portlight would like to take this opportunity to Thank everyone who supported and Labored the various Projects post Hurricane Sandy and for making a difference in so many wonderful ways.

People helping People.

Thank you.


Portlight/FaceBook
Paying it Forward
By: Portlight, 3:05 PM GMT on October 24, 2013


www.portlight.org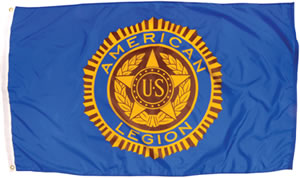 Our friends at the Paying it Forward Foundation have taken on the huge task of rebuilding the Seaside American Legion Hall in New Jersey, which was badly damaged in Hurricane Sandy. The Veterans who are members of the hall do not have anywhere else to go, and continue to use the facility, often daily, despite the smell and the poor conditions.




There are no events being held there by the boy scouts or any other entity due to the uninhabitable conditions of the building. As some legion members stop by they are very discouraged and overwhelmed with no funds or resources not knowing where to turn.
Paying it Forward Foundation will be leading the project to accomplish multiple tasks with the help of various small grassroots organizations (including Portlight) and individual volunteers.

The work includes demo, sheetrock, flooring and painting. Outside, we will paint, clean the monument and flagpole area; and help install new electrical signage. We are in need of a heating system and new roof as well. The old roof was destroyed by Sandy and can no longer be patched.


In order to make this project successful, we need your help. The Paying it Forward Foundation's goal is to raise $15,000 for this project. This money will be used to purchase the wood, tools, and other equipment needed for this project. Portlight Strategies, Inc. supports this project and we ask you, our supporters, to consider making a donation to this project.


Visit our website at www.portlight.org and click on the PayPal button to make a donation to this project. Please indicate "Legion" in the memo field of your donation.

Also one can use the Paypal button at the top of this page.

Thank you for supporting this worthy cause.

Portlight/FaceBook
Updated: 3:57 PM GMT on October 24, 2013
NJ Disability Pride Parade & Celebration
By: Portlight, 5:15 PM GMT on October 08, 2013


www.portlight.org


The 3rd Annual New Jersey Disability Pride Parade & Celebration was held on Friday, October 4 in downtown Trenton, NJ. Over 500 people and organizations representing a wide variety of disabilities marched and rolled from the State House to the post-parade celebration on E Lafayette Street.

The purpose of the New Jersey Disability Pride Parade & Celebration is to bring people, organizations and businesses together to celebrate pride with the disability community and to promote the belief that disability is a natural and beautiful part of human diversity while generating national awareness for the disability community.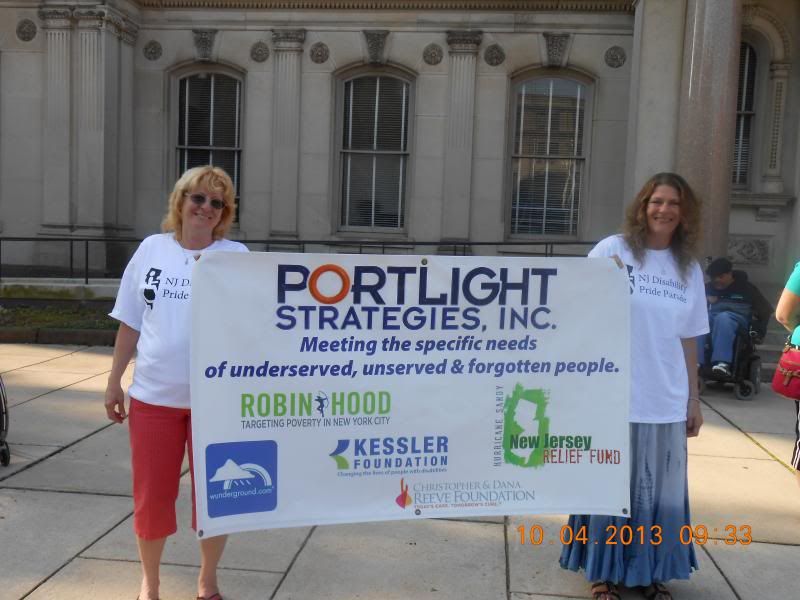 Front of the 2013 Disability Pride Parade. Grand Marshal Karen Meyer is behind banner wearing red


NJ Disability Pride Parade & Celebration 2013 Facebook page


Portlight/FaceBook



Portlight has begun to identify the needs of those affected by the flooding in Colorado. We are working with disability stakeholder organizations to get durable medical equipment to those in need. We need your help to make all of this happen.

We know many People have lost all, from Homes to possessions and we want to speed relief to the communities hardest impacted.




Our primary mission is to meet the needs of the disabled in times of Disaster and we will focus our efforts to make this happen as soon as we Identify the needs.

They are expected to be great as you may well imagine.

Please help us to help those most affected in the Greater Boulder area as People helping People is our Motto.

Send a donation today via Check or use the PayPal Button on the top of the page.


Together we will make a difference.



Portlight Disaster Relief
Local Weather
75 °F

Clear
Previous Entries for 2016
Recommended Links