The Warming "Divine" Period begins
By: Patrap , 2:44 PM GMT on June 09, 2013
It has arrived.

June 9 2013

When man began burning coal, then oil en masse,globally it was a God send we thought for Humanity.
Cheap abundant power for Industry and travel.

We could steam across Oceans and Rail across continents and Fly between Hemispheres daily.

Now, its clear and concise that our ego's outpaced our sanity.

Were warming at a rate so fast now since were at 400ppm CO2 that look at the Arctic Pole here.




Melt out at the Pole,not the edges.

The Damn Pole.

I'm sure Sen. Inhofe and the likes will punt,deflect,discount, obfuscate and BS the news.

It's what they do....

So when you see the Atlantic spitting out Hurricanes soon in the MDR like a Beagle whelping pups, reflect back to this date.

China and India will have there economic runs.

The CO2 will only escalate up the PPM scale.






The WV will be increasing by 10% for every 1F global increase in Fahrenheit.


But enjoy the er, "Divinity" for now.

Calamity will find you.

Europe is flooding today still.





Fill er up,...we've got to see Glacier National Park this Summer.






..or,well,..before, u know'.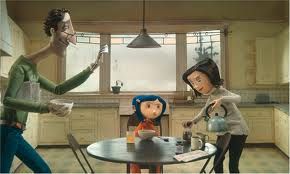 Create your own visitor map



The views of the author are his/her own and do not necessarily represent the position of The Weather Company or its parent, IBM.
Reader Comments
Comments will take a few seconds to appear.
Post Your Comments
Please sign in to post comments.
Not only will you be able to leave comments on this blog, but you'll also have the ability to upload and share your photos in our Wunder Photos section.
Patrap's WunderBlog
Recent Posts
Local Weather
76 °F

Clear
Previous Entries for 2017
Recommended Links
Personal Weather Stations