Veterans Day 2012..
By: Patrap , 8:34 PM GMT on November 10, 2012



As Veterans Day arrives today were reminded of the Sacrifice and Honor our Veterans have given America for over 2 Centuries.

This week,tell a Veteran or Active Duty member How much you appreciate their Service.

Today we Celebrate those gone to rest,those among us..and those serving at Home and Around the Globe.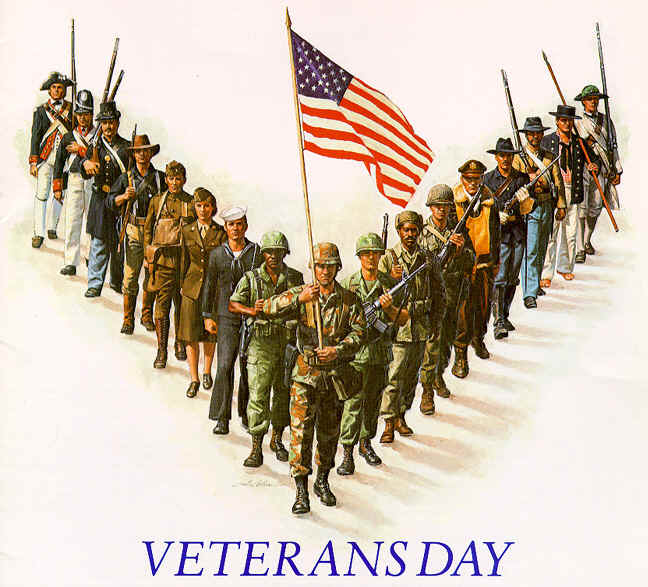 Tom Hanks gives a wunderful explanation of your WW-2 Museum here.





Create your own visitor map!
Reader Comments
Comments will take a few seconds to appear.
Post Your Comments
Please sign in to post comments.
Not only will you be able to leave comments on this blog, but you'll also have the ability to upload and share your photos in our Wunder Photos section.
Patrap's WunderBlog
Recent Posts
Local Weather
68 °F

Clear
Previous Entries for 2016
Recommended Links
Personal Weather Stations