Winter Forecast Update...
Winter Forecast 2008-2009 Update (December, January, February)



(Typical Winter Scene in Pennsylvania taken February 24 of last winter)

Introduction...
Well Happy October. No this blog is not a new winter forecast, nor is it any modification on my original winter forecast, which was released Labor Day Weekend and can be found on this Link. This blog is an update on how things are going for accuracy for my forecast and an update on some other winter forecasts that have just been released this month. I am pleased to say everything is going according to forecast so far. Northern areas received their first frosts in late September and most other areas saw their first frosts this first week in October. The Philadelphia, Erie, and Pittsburgh Metro areas are the only places yet to see their first frost. The growing season has ended for almost all of the counties north of Interstate 80. October is a month that is typically considered a month where the final ENSO patterns can be discovered, though not always. I release my forecasts very early compared to others and I ride with them without ever making any modifications. When the end of March roles around I will definitely make a verification summary on how my forecast turned out. I was extremely pleased with my Summer 2008 forecast as the majority of the areas had below normal temperatures and higher than normal precipitation. The only areas that did not fit this were in eastern Pennsylvania where they received very little rainfall. So for this blog I am going to explore the updates on the CFS Model Forecast, NAO teleconnection, PNA teleconnection, PDO index, ENSO patterns, Arctic ice levels and Canadian snow cover, Atlantic Ocean temperature anomalies, and jet stream patterns. Also I am going to provide some other links to recent winter outlooks just posted. This will be my last update on the winter forecast until next March. O and by the way the first Blizzard Warning of the new season has now been posted for parts of Alaska. Link.

CFS Monthly Temperature Forecast...
As I mentioned in my winter forecast I do look at the occasional CFS model run. The CFS is a computer model that uses 40 ensemble models for long-term weather predictions such as temperatures, precipitation, and soil moisture. I have found that the CFS predictions have been somewhat accurate in the past and even were slightly accurate for the prediction of last winter. For the last two or so weeks the CFS model has been indicating some interesting patterns setting up for the winter time period with a definite troughing situation in the east with below normal temperatures...


From the November through January time period temperatures are well below normal. And then temperatures begin to moderate for the second half of winter. For the most part precipitation totals also come in above normal for most of the winter. To find out more information and forecasts from the CFS model here is a Link. Now I place low confidence in any long term weather model or climatic forecast model, but I am just displaying the forecast because I found it to be quite interesting.

NAO Teleconnective Pattern...
A major part in my winter forecast is the forecast of a negative NAO for a majority of the winter. For the last few winters including last winter the main reason we did not see a Nor'easter was the fact that we were under the influence of a positive NAO. Then when the NAO dropped sharply negative in March a major coastal formed, but when out to sea. That was probably my largest forecast bust I have had forecasting here on the blogs, but I think everyone learned a lot of winter storms from trying to pinpoint that storm. Link to my blog on that storm... Link. For ideal coastal storm conditions I find that a transition from a negative to a neutral NAO does not cause too much suppression for winter storms traveling up the coast. One thing that is sometimes overlooked is long-term NAO patterns. There are definite long-term PNA patterns and that is called the PDO. I will talk about this in a section below. But there is no decadal index for long-term NAO patterns. It seems the NAO is much more transitionable than other patterns. But looking at the overall scheme of the last several months pretty much since late April we have been under the influence of a generally negative NAO...


I believe this NAO pattern will continue to persist through much of the winter and balance out conditions in the Pacific that may or may not be favorable for colder conditions in the east. Also one other thing I want to mention that typically comes up in the winter when talking about Nor'easters is Greenland Blocking. Take a look at the 0z GFS forecast for 10-14days out this October...


This is the exact setup we are going to want to look for this winter with a cold high pressure over Greenland funneling cold air down the east coast and providing a high pressure to the north to filter the cold air down I-95 when snowstorms come. If this pattern persists it could be a pretty snowy winter.

PNA Teleconnective Patterns...
I do not have much to mention on the current PNA pattern as it is all over the place for the past few months and I do not really see a trend for long term. Short-term trends suggest a generally positive PNA...


But really there is no consistency. Generally for colder than normal eastern USA conditions we look for a positive PNA.

PDO Index...
This is one forecast index I did not mention in my original winter forecast, which I probably should have. I have not ever talked about the PDO index in my blog before so here is a quick summary. The PDO index is a decadal look at north Pacific sea temperature anomalies. Generally in cooler phases (negative) conditions are warmer across the east coast and with warmer than normal phases temperatures are cooler (positive). Also one might say that the PDO is a decadal pattern look at the PNA index. Generally as a whole during negative periods winters have been warmer than normal and with positive periods we have had some very cold conditions. But there are exceptions and with a negative NAO it can balance out the PDO forecast of warmer than normal conditions. Current PDO index...


This is one of two scenarios I am concerned about my winter forecast being busted. But I feel the negative NAO will offset the PDO. Also there have been some signs in the Pacific of shifting SSTs to other locations, which may be a sign that the PDO is shifting more towards lower negative numbers. Here is a Link for more information concerning the PDO index.

Current ENSO Discussion...
Not much has changed with the recent forecast for the ENSO pattern, which still remains up for grabs and is the second factor in potentially busting this colder than normal winter. Here is a look at SST anomalies...


As you can see there is not many changes and it still appears that slightly negative anomalies are ruling the roost. A look at some of the ensemble models in the CFS suite shows a return to La Nina like pattern...


Overall my forecast does call for winter La Nina conditions to persist through the winter. But I would not be surprised if a La Nina is never official as anomalies will not be very negative by any means.

Arctic Ice Levels and Canadian Snow Cover...
This is a new topic recently gathering my attention as the nights become longer and global temperatures begin to cool so it is time to look at Arctic ice conditions. There has been recently very cold conditions persisting near the North Pole, which has brought a quick upswing in new ice pack being built up. As you can see it is much more in surface area than it was at this time last year...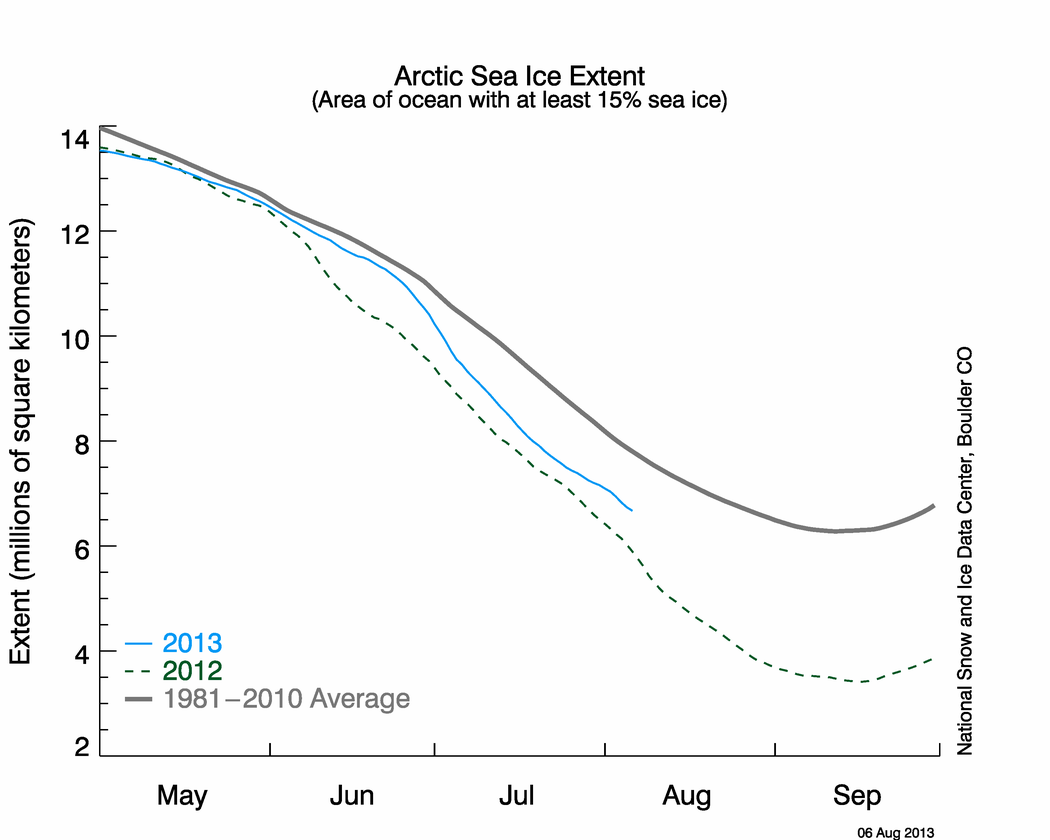 This is a very optimistic sign to show that cold air will be able to build up across the polar regions before swinging down through the United States. Snow pack is beginning to build back up through Canada, with very close snow cover conditions to this time last year. One thing though different is more snowfall in the mountains this year compared to last year. Also recently snow has been reported in many places from central Alaska on up to the northern third of Alaska. Winter has already made its mark on that region.

Atlantic Sea Surface Temperature Anomalies...
With many I-95 corridor residents feeling lost during the winter time as easterly flows draw in warmer waters, many people are left wondering how on average temperatures for the waters relate to normal...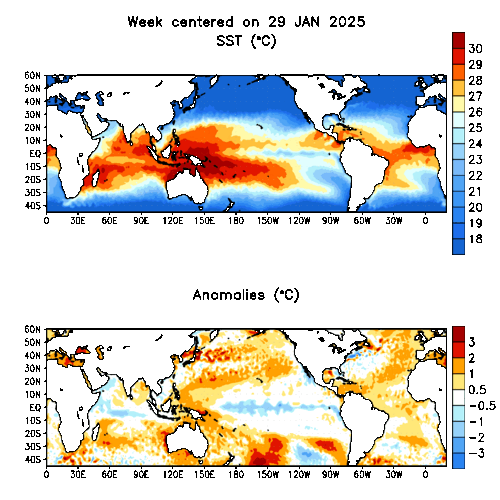 Conditions look generally to be near normal to slightly above normal currently with the start of October. But definitely through much of August and September they were well above normal. But with the remnants of no name coastal storm and Tropical Storm Hanna; sea surface temperatures have been dropping back to normal.

Jet Stream Flow...
I do not believe there is really any method to forecast what the jet stream will be like during the winter time period. But there does seem to be a more favorable pattern with polar vortices already beginning to setup in more favorable patterns. And I thought I would share this afternoon's 12z GFS forecast for the 25th of October. That is one of the steepest troughs I have seen the GFS forecast in October this year. The 0C isotherm is as far south as the South Carolina/Georgia border. This is the 500mb chart...



Concluding Thoughts...
Well this is about all the information I used to make my winter forecast and this was an update on all of the indices. I will now let my forecast ride through all of winter. Whether my forecast turns out right or wrong I am looking forward to forecasting with others on the blogs hoping to have a great winter blog season. Feel free to always post your thoughts and I would love hearing your winter predictions. Thanks for taking the time to read this lengthy discussion. I hope I made it as unscientifically as possible to make it easy to understand. The only forecast I do not do in analog years. Here are some links to other winter forecasts... If you have any other links to major winter forecasts please leave them in a comment below and again feel free to issue your outlook. I have also read plenty of other amateur and meteorologists forecasts generally on a cold consensus. Again this is the last time I am mentioning my winter forecast until March for a verification time. Have a great day!!!

Accuweather.Com winter forecast... Link.
Accuweather Henry Margusity Winter Forecast... Link.
Accuweather Brett Anderson Winter Forecast... Link
Farmer's Almanac Winter Forecast... Link.
Old Farmer's Almanac Winter Forecast... Link
NOAA Winter Months Temperature Prediction... Link.
The views of the author are his/her own and do not necessarily represent the position of The Weather Company or its parent, IBM.
Reader Comments
The Northeast Weather Blog...
Previous Entries for 2017