Another beautiful week is ahead...
"Afternoon Thoughts" (Updated 9/20)
"Changes are a coming" The theme of this weekly blog is to look at the very interesting seasonal transitions for weather from one season to the next. As many of us know and are either dreading or loving, September 22 at around 11:30am marks the official start of Autumn. Now for us meteorological followers, the calendar started for Autumn on September 6. I took one of my favorite hikes this afternoon on a trail that straddles the peak of the blue mountain range. Animals are scurrying about with squirrels running about like wild hording all the possibly acorns they can find for the winter. Leaves are beginning to change, and I would estimate a 5-10% foliage change on the mountainside. Local villages are starting fall festivals next weekend, and fall decorations are dotting the landscape. Local hunters are searching for the first day of deer season hunting spots, and local fisherman are taking the last few weeks in pride as fish become more active as the waters cool. Today I spent the evening gathering all of the garden statues and such and storing them in the shed for winter. Sort of sad to begin to note the drearier feel of winter. I have also noticed abnormal amount of bird activity at the feeders and bird bathes. I guess soon it will be time to put the suet cakes for the birds. The season of fall brings plentiful morning fog as radiational cooling allows temperatures to reach dewpoint levels, and the water temperature and air temperature contrast is enough for dense fog to form. But water temperatures are cooling rapidly, and they are running slightly cooler than normal for this time of year. I was looking back at my weather journal for each day in last September and we hit a very cool period of temperatures mid month around the 15-19th, but then temperatures warmed rapidly up for late September and all of October. I do not think that will be the case this year. Looking across the North Country ice is now building back up in the Arctic Circle after reaching the second lowest extent of ice of record. Snow is now beginning to dot the Canadian landscape, especially around the Hudson Bay. Fall foliage is hitting the peak in parts of Alaska, and mountain snow is already affecting parts of the Rockies. Frosts and freezes are bringing abrupt endings to the growing season of the north country, and farmers begin to get the last of the hay for animal feed during the long and cold winter. The last of fresh produce is becoming available at roadside stands, and now they are putting up Mums and pumpkins. Yes seasonal changes are a foot, and enjoy the ever-changing beauty of nature's way in the world. Have a great day!!!

"Regional Radar"


(Courtesy of NOAA)

"Regional Satellite"


(Courtesy of Penn State Meteo.)

"Regional Advisories"


(Courtesy of NOAA)

"Forecast Discussion" (Updated 9/20)
Looking ahead at this week conditions remain pretty quiet very similar to what they were this past week. A cold front is moving across the Great Lakes with isotherms dipping to 0C as far south as central Maine. But ahead of the cold front conditions will turn southwesterly drawing in some higher dew points in the low 60s for Sunday along with higher temperatures near 80degrees. High pressure over the Tennessee Valley of near 1024mb will help to pump up the heat. 10meter GFS charts show the 20C line all the way up to the NY/PA border. As the cold front moves into the region a few rain showers and clouds may be squeezed out across northwestern Pennsylvania. I though would not really be concerned about it and QPF will generally be less than .05inches. An already southwesterly flow has developed this Saturday night, which is creating a typical winter time flow in which conditions to the west of the mountains is much warmer than to the east. By Sunday evening the cold front will have basically a dry passage across all of Pennsylvania. It should be a chilly night Sunday night for northern areas as colder air flows into the region and high pressure becomes in control. Earlier guidance suggested a stronger flow of cold air behind the front, but now the GFS has backed off on that part of the forecast. Nonetheless conditions for Monday through Wednesday will be below normal. A strong high pressure of nearly 1035mb parks itself over the Northeast making for a very chilly Monday night and almost every night of the week as dewpoints remain low and winds aloft are slow. By later in the week the high pressure pulls to the northeast and a slightly more southwesterly flow develops. But then our eyes turn to the Carolina coastline as a hybrid low pressure may form and move northeast. The EURO shows a strong coastal low forming and moving up the coast with low stratus and rain showers moving as far west as central Pennsylvania for the weekend. Gusty winds would also be expected. GFS keeps low pressure far enough offshore to only affect coastal regions with light rain and some gusty winds along with high surf. First nor'easter of the year many are questioning so this will be the main feature of the week to continue monitoring. After the weekend the pattern turns more active. See more details in the long-term section.

"Current Surface Map and Weekly History of Jet Stream Position"


(Courtesy of Weather Underground)

"Weekly Forecasts" (Updated 9/20)
Sunday- High pressure departs off the east coast and a cold front approaches from the west. The flow turns more southwesterly drawing in warmer and more moist air. Dewpoints will rise starting in the morning and last through the day possibly up into the low 60s. There will be some morning ground fog along with cooler conditions. But a return to warm air will occur in the afternoon with temperatures rising to 80degrees over much of the state. I would not rule out a 85degree reading across the southern metropolitan areas. Sunday should be the warmest day of the week. The cold front moves over the region with a mostly dry frontal passage but a few rain showers may occur across northwestern Pennsylvania, but they should dry up over the mountains. Precipitation totals will only max out to .05inches of rain, just enough to wet the ground. Rainfall should be very spotty over the north and west. Skies will be partly cloudy state wide with most high cirrus and instability cumulus. The cold front will push off the coast Sunday night and the flow turns northwesterly with cooler conditions and lows in the 40s statewide. Skies will generally be partly cloudy and winds around 5mph.

Monday- High pressure dominates the region with a lovely northwesterly flow. Partly cloudy skies will be statewide as orographic lift gives way to some afternoon cumulus. Dewpoints will be very dry in the low 50s to upper 40s and winds will be northerly near 10mph. Highs will range highly over the state with mid to upper 60s across the high mountains and low 70s elsewhere perhaps to near 75degrees near Philadelphia. Skies will clear for Monday night and winds will calm. Ideal radiational cooling conditions will occur making for a very cold night with temperatures in the mid 30s near Bradford with some spotty frosts. Some dense river valley fog will also form with visibilities near 1mile. Elsewhere lows will generally be in the mid 40s to near 50 across the extreme southeast.

Tuesday- Tuesday will be a repeat of Monday with clear, blue skies. There will be some morning fog to deal with, but that will clear out by 8am. Remember with lower sun conditions, it will begin to take longer for dense fog to burn off. Winds will be northerly near 5mph with dew points in the upper 40s. Highs will generally be in the upper 60s to low 70s statewide. Tuesday night more great radiational cooling conditions with patchy ground fog, and cool temperatures with lows in the mid to upper 40s.

Wednesday- Again a near repeat of earlier in the week with sunshine prevailing and a westerly breeze near 5mph. Some morning dense fog will burn off by late morning. Dewpoints will be slightly higher than days before and in the 50s. Highs will be in the upper 60s to low 70s. Wednesday night skies will be clear with light and variable winds creating ideal radational cooling conditions with lows in the upper 40s to lower 50s.

Thursday- Sunshine will prevail across the state with some morning dense ground and river valley fog. Winds will be light and variable throughout the day as high pressure remains in control. Dewpoints again will be a little higher than the day before with them in the low to mid 50s. High temperatures will be in the lower to mid 70s statewide with off course usual cool spots in the upper 60s. Some cirrus clouds may try to build in from the south later in the day. Skies will be partly cloudy for Thursday night with some higher dewpoints. Temperatures for lows will not get as cool, but some dense fog will form with the rising dewpoints. Clouds may become thick in the south later in the night as a coastal low may try to gather off of Hatteris. Lows will be in the 50s statewide.

Friday- A lot of questions remain for the end of the week period and that is why I am keeping the weekly forecast only out to Friday for now. Models show possibly a coastal storm gathering off of the North Carolina coast. If indeed this does occur an onshore flow will bring in clouds for eastern and possibly central Pennsylvania with cooler temperatures. Western Pennsylvania will see sunshine and warm temperatures in the mid 70s. Eastern areas may be stuck in the upper 60s. Still a lot remain uncertain. Check back for more updates throughout the week.

"Current Water Vapor Loop"


(Courtesy of Penn State Meteo.)

"Fall Foliage Outlooks" (Updated 9/20)
These clear and cold nights along with the dry weather are bringing changes to local leaf colors especially across the northern plateaus of Pennsylvania near Wellsboro and Bradford. I have heard reports near Alleghany National Forest of conditions near 35% leaf color change. Conditions remain spotty across the low country of Pennsylvania, but across the Laural Highlands leaf color is reported at near 25%. The sun is becoming lower and lower each day making for slow color changes, but local weather is causing the early than normal changes. I would expect peaks across the north to be earlier than normal this year probably by the very end of September. Early October for the Laural Highlands and Poconos for their peaks. And for the southern part of the state in the ridge and valley region probably by mid October peak conditions will prevail. Last year many peaks in the fall color occurred during late October and early November, which is quite later than normal for typical conditions. Frosts so far this year have been also pretty early and most areas north of I-80 in the valley locations have seen lows in the 30s at least once. I have checked some fall foliage cams in northern New England and the leaves seem to be changing right now especially in the White Mountains of New Hampshire. The color change is already evident on the Presidentials in New Hampshire according to the Mountain Washington webcams. As I mentioned earlier Alaska is just about past its peak based on some of the latest reports I have heard. I guess soon enough we all will be snapping some beautiful Fall pictures.

"Wildfire Outlook" (Updated 9/20)
Well after my hike today I already noticed that the forest floor was covered in dried up leaves with plenty of acorns and dried up dead grasses. It has been nearly a week without rainfall and dew points have been pretty darn dry, so I would put wildfire conditions at a low level, which is probably the highest level they have been in months. One of the saving graces though to keep levels lower than they could be is the heavy morning dew and dense fog, which adds some residual moisture to the ground. I have also noticed conditions across the western US have been very dry and several RED FLAG WARNINGS have been issued for western states. Looking at the last outlooks dry and warm conditions look to persist across the west for the next two weeks. So overall just remember to act responsibly when outdoors. Once again here is the criteria according to the State College NWS for fire development...Link.

Criteria for rapid initiation and spread of wildfires in PA:

1. Winds must be sustained at 15 mph (13 knots) for two hours or more, and

2. Minimum Relative Humidities (which usually occur in the afternoon) must be 30 percent or less, and

3. 10-hour Fuel Moistures must be 15 percent or less (and expected to remain there for two or more days).

"Fire Outlooks from Storm Prediction Center Days 1, 2, and 3"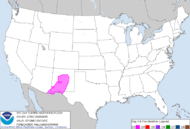 (Courtesy of NOAA)

"Fall Gardening Outlook" (Updated 9/20)
So the fall gardening season continues along with a few early frosts thrown into the mix. All of Pennsylvania remains in the growing season, and there have been no reported killing frosts so far. Looking ahead at next week radiational cooling conditions will make for some cold nights with temperatures for lows across the north in the upper 30s for Monday and Tuesday night. Elsewhere temperatures for lows will be in the 40s. Dry conditions will also prevail throughout the week and now my rain barrel is beginning to decline in the water level after the rains from Tropical Storm Hanna. So here is a summary of my garden for this past week. I picked a few perfectly red peppers of the Big Bertha variety. My spring onions, scallions, are growing wonderfully but there does not seem like there will be as big as a crop yield as in March/April. My tomato plants I thought were drying, but instead are producing more green tomatoes, which sadly will not ripen before the first frost. My blueberry bush leaves are dying back and turning red for the season of fall. I though am still watering them with rain barrel water as supposedly the rain water is great for the plants because it helps make the soil more acidic. My lettuce plants are growing very large and it will be soon time for my first harvest, which I am looking very forward too. I planted some different varieties than I did in the Spring, so I am looking forward to tasting them. My herbs are still growing even after the cool nights. I guess soon it will be time to clip all of the herb leaves off and freeze them before they die back thanks to the cold. My cucumber plant is still producing, and mostly likely tomorrow afternoon I will be picking a cucumber. This seems late in the year for the plant still to be growing. Does anyone know if this is normal? My cauliflower, cabbage, and broccoli plants are still not doing very well after the "attack of the giant groundhog." My radish seedlings are growing nicely and are already starting to produce a crop. Overall it should be a nice end for the vegetable gardening season. Happy planting!!!

"Soil Moisture Anomalies and 5-day Precipitation Amounts from Hydro Prediction Center"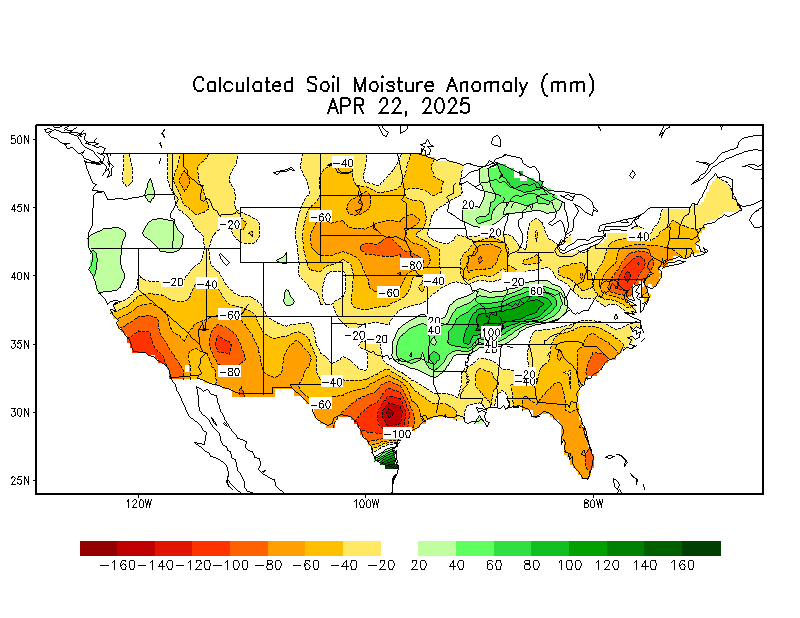 (Courtesy of NOAA)

"Average Date of First Freeze"


(Courtesy of NOAA)

"Long Term Outlook" (Updated 9/20)
I am very intrigued of what I see in our long term. Already the 384hr super storms are showing up on the GFS earlier than schedule, which is probably a good sign. The NAO is heading negative pretty sharply by the end of the month and the PNA is sky rocketing positive. AO also show signs of heading negative with already cold air building up across the north. Consistently the GFS has showed a very cold outbreak with a deep trough around the beginning of October. The GFS also now is forecasting large storm systems with predictions varying from a coastal runner to an Appalachian runner. Followed behind this storm is extremely cold air around the 5th of October. This is a long way out, but I am very optimistic in seeing this already with active storm tracks and large eastern troughs. As seen from my winter outlook, I very much believe in long-term teleconnective patterns, in which last winter favored a positive NAO through much of the winter. One thing I will be looking for in the weeks to come is the return of the plaguing Southeast ridge, which caused most of our southern Pennsylvania snow droughts and ice storms. With a forecast return of the La Nina by my winter outlook there would appear to be a ridge forming, but not nearly as strong as magnitude as last year. Remember last year we nearly had a record breaking strong La Nina. With weak La Nina it is very difficult to pick out temperature trends with those patterns as some winter vary quite differently even though they all had weak La Ninas. So looks like a continued cool pattern along with the return of more moisture. This could be the making of a wet, dreary, and cool fall. So for now enjoy this beautiful weather.

"Current NAO and PNA Predictions"


(Courtesy of NOAA)

"Monthly Outlook" (September)
It is a little late, but due to other priorities such as Tropical Storm Hanna and my winter forecast, I am getting out my September outlook a little late. As for my August outlook, my call for cooler than normal temperatures definitely panned out for all across Pennsylvania as some areas were nearly 6degrees below normal. But my call for wetter than normal precipitation was very poor. In fact it was one of the driest Augusts for many areas with less than one inch of precipitation for many areas. The only areas that averaged near normal were areas across the western part of the state. August was anything but summer-like in which high temperatures only hit 90degrees once during the whole summer for many areas. So now it is time to take a look at what September may bring us. This past September it was very warm which caused some very late fall foliage across much of the Northeastern part of the country. October was also warm. September 1st is the beginning of meteorological Fall so now is the time for transition weather with cool nights, but yet still warm highs.

Temperature- Temperature wise I think temperatures end up near normal conditions. The first five days of September were all well above normal temperature wise across much of the northeast. Highs actually hit 90degrees four days in a row here in Harrisburg, which actually was only the third official heat wave of the year. Highs were nearly 10-15degrees above normal along with low temperatures near seasonal values. For the rest of the month I do not expect any more heat waves. Instead troughiness will dominate over the region as the NAO stays negative and the PNA remains positive.

Precipitation- Precipitation wise I expect much of Pennsylvania to average near normal, especially in eastern Pennsylvania which has already benefited a lot of rain from tropical storm Hanna. We also may have to deal with other remnants of tropical systems, possibly Ike as the latest GFS has indicated. Otherwise fronts will only provide slight precipitation, but still the weather pattern looks more active than the extremely dry August we saw.

"Temperature and Precipitation Outlooks from Climate Prediction Center for next 30 days"


(Courtesy of NOAA)

"Here north of Harrisburg 2008 statistics"
(Severe Weather Stats...)
Severe Thunderstorm Watches- 8
Severe Thunderstorm Warnings- 4
Tornado Watches- 1
Tornado Warnings- 0
Total Thunderstorms- 30

(Precipitation Stats...)
Flood Watches- 5
Flood Warnings- 5
Monthly Precipitation- 2.61inches
Yearly Precipitation- 31.84inches

(Temperature Stats...)
Heat Advisories- 4
Excessive Heat Warnings- 0
90degree days- 17
A beautiful morning out at Sweet Arrow Lake in Schuylkill County. Notice the early fall foliage color changes and the morning fog. Temperature was 44degrees.
A beautiful morning out at Sweet Arrow Lake in Schuylkill County. Notice the early fall foliage color changes and the morning fog. Temperature was 44degrees.
A beautiful morning out at Sweet Arrow Lake in Schuylkill County. Notice the early fall foliage color changes and the morning fog. Temperature was 44degrees.
The views of the author are his/her own and do not necessarily represent the position of The Weather Company or its parent, IBM.
Reader Comments
Comments will take a few seconds to appear.
The Northeast Weather Blog...
Recent Posts
Local Weather
42 °F

Clear
Previous Entries for 2017
Personal Weather Stations