A taste of fall this week...
"Afternoon Thoughts" (Updated 9/14)
Good Sunday afternoon!!! So after a little bit of thought I decided instead of already releasing my winter format this early in the year, I would make a temporary transition format for the season of Autumn. There are several new changes on the format below, which I hope aid to the easy understanding of my forecasts. There will still be an afternoon thought section, as seen here. Also there will still be a monthly forecast section with precipitation and temperature outlooks. The gardening outlook section will continue through October also. But here are some of the sections of change. I have decided to add a section called Forecast Discussion which will highlight a more scientifically look at the weekly weather to come. This will highlight any details in the forecast. The section below that will go five days in advance and detail weather for each day across the state of Pennsylvania. There will no longer be a daily regional forecast section. Another new section is my fall foliage outlook, which will be a quick discussion to highlight the latest in changes for fall leaves across the region. My forest fire outlook will continue, as fall is typically forest fire season in Pennsylvania. I have a new long-term outlook, which will look at possibly weather patterns from one to two weeks in the future. I have also gotten rid of my tropical outlook, as changes in the tropics are just to fast for me to keep it updated. Also there are plenty of other weather blogs on Weatherunderground to find information concerning the tropics. Though feel free to ask for my tropical forecasts in a comment below. I will be happy to hear and comments on the new format, which will last from mid September through the end of October. Then come the beginning of November I will transition to my winter format. Still if any impacting major storms head our way this fall, they will get a special format. Thanks for reading this quite boring paragraph on new changes to my blog. Have a wonderful day!!!

"Regional Radar"


(Courtesy of NOAA)

"Regional Satellite"


(Courtesy of Penn State Meteo.)

"Regional Advisories"


(Courtesy of NOAA)

"Forecast Discussion" (Updated 9/14)
Overall a pretty quiet weather week is in store across Pennsylvania. A cold front will be moving through the region through Monday followed by a rush of cooler air and drier air with PWATs several deviations below normal less than 1inch. Isobars remain tightly packed through Friday as the remnants of Ike pull off into Canada delivering us a dry northwesterly flow. Winds will gust at times to nearly 30mph delivering wind chills in the 60s A few morning rain showers cannot be ruled out with the frontal passage across the state. QPF will generally be less than .1inch. A temperature drop of nearly 10-15degrees will be felt after the front delivering highs of near seasonable values, maybe slightly warmer across the far southeast. Downsloping winds will dry conditions out later in the day. Some residential moisture may hang around the lakes throughout much of the day. High pressure builds in across the region as thickness levels drop to less than 9C throughout much of the week. The trough will dominate the east coast weather creating cool westerly winds during the day with calm winds overnight. Skies will be generally clear with dry air aloft. Some afternoon instability cumulus can be ruled out, though. Perfect radiational cooling conditions will persist throughout the week with low temperatures possibly in the 30s several nights across the far north. A brief upper level low could impact weather across the region late in the week, as indicated by the ensembles, but at this point that would only bring cloudy conditions along with spotty lake effect rain showers. Temperatures remain below normal through the period.

"Current Surface Map and Weekly History of Jet Stream Position"


(Courtesy of Weather Underground)

"Weekly Forecasts" (Updated 9/14)
Monday- As the cold front moves across the region, briefly rain showers could accompany the front. Dry air follows the front, but still some leftover moisture will create mostly cloudy skies across the west and north. But in the east sunshine will pop out later in the day. Highs will be nearly 15degrees lower than Sunday with highs near 84degrees across the southeast near Philadelphia and near 65degrees across northern Pennsylvania near Bradford. Central Pennsylvania will see highs in the 70s. Winds will be gusty at times from the northwest with gusts near 30mph in the valleys and up to 35mph on the ridge tops. Skies will clear from east to west for Monday night with calming winds. Lows will be quite cold and in the mid 50s across the south-central to low 40s across the northwest.

Tuesday- High pressure will dominate the region with partly cloudy skies full of puffy cumulus indicating fair weather. Some morning ground fog cannot be ruled out, especially along the river valleys where the water temperature and air temperature contrast will be near 20degrees or more. Fog will seek visibilities as low as .5miles across the northern and western branch of the Susquehanna River. Highs will be in the 70s for all locations, except for some 60s for elevations above 2000ft. Tuesday night skies will clear and winds will calm. Dewpoints will be in the 40s letting temperatures drop into the upper 30s across the north, mid 40s across western and central areas, and upper 40s across the east. Urban areas will struggle to drop below 50degrees. Some areas of frost may occur across the north.

Wednesday- The trough remains parked over the region with a wonderful taste of Fall across much of the state. More ground fog can be anticipated Wednesday morning as temperature and dewpoint temperatures will be met. Fog will generally limit visibilities to near 1mile. Winds will be from the west near 5-10mph throughout the day. Cloud cover will be limited across southern regions, but across the north fair weather cumulus can be expected. Highs will be similar to Tuesday with temperatures generally in the upper 60s to upper 70s. Once again skies will clear giving way to a cool night Wednesday with lows dropping into the 40s. These cool clear nights will help to aid fall foliage across northern areas.

Thursday- Once again, I sound like a broken record, the trough will be over the east coast. There are a few indications of a weak cut-off low across southern Canada which may lead to cloudy conditions, but at this point I will keep skies at partly to mostly cloudy. Highs may be slightly cooler as the trough reinforces itself. Highs will struggle to reach 70 across the north. Southeastern areas will generally be near 75degrees. Elsewhere highs will be in the mid 70s. Skies will clear for Thursday night and the northwest wind will subside. Ideal radiational conditions will occur making for the coldest night of the season so far. I do expect temperatures to drop to the freezing mark across northern Pennsylvania with low to mid 40s elsewhere. Very chilly night with frosts reported pretty widespread across the north. Dense fog will also form.

Friday- A beautiful day to end the workweek with high pressure over the region and a westerly breeze. Highs will be cool once again and very similar to Thursday with them near 70 across the west, 73 across central areas, and 75 across the east. Skies will clear for Friday night for a great Friday night football night across the region. It will feel very fall like with lows dropping into the 40s and possibly upper 30s across the north. Conditions will remain dry across the state.

Saturday- Morning ground fog can be expected. High pressure remains over the region from the recently enforced trough from Thursday. A breezy northwest wind will dominate along with fair weather clouds. Temperatures will be below normal from the upper 60s to mid 70s across the south. Any clouds during the day will give way to clear skies and dry weather for Saturday night as temperatures drop in the 40s. Again more ground fog will be likely to form.

Sunday- As the trough begins to slide to the east and high pressure moves off the coast, the flow will turn more southwesterly drawing in some higher low-level moisture dewpoints and warmer temperatures. After some patchy morning ground fog partly cloudy skies will persist throughout the day. Highs will be near to slightly above normal near 75degrees across the north and 80degrees across the south. Skies clear for a nice night Sunday night ahead of another trough. Dewpoints slightly higher will keep temperatures mainly in the 50s with a few 40s in the sheltered valleys.

"Current Water Vapor Loop"


(Courtesy of Penn State Meteo.)

"Fall Foliage Outlooks" (Updated 9/14)
We are entering mid September which now makes it time to start looking at Fall color across much of the northeast. Thanks to a very dry and chilly August leaves have already begun to change across much of the state, especially across northern areas with elevations over 2000ft. Also across the Laural Highlands there are reports of patchy leave color change. Sumac leaves have already turned red and died across much of the state. And now birch and maple trees and beginning to turn very slightly. I am anticipating an early fall foliage season with October being the peak month this year, instead of November like last year. If anyone is experiencing fall leave change, I would love to see pictures and hear reports.

"Wildfire Outlook" (Updated 9/14)
We are now entering the dry season of Fall, so now forest fires are becoming an increasing threat. With fall leaves covering the landscape and dry troughs move over the region with northwesterly breezes, this makes for perfect forest fires conditions. Last year there were several fires near the Lock Haven region as they were quite dry. Mountains in that region suffered pretty rough from the forest fires and Little Pine Creek State Park actually had to shut down for a certain time being. Already the vegetation is beginning to grow again making for a healthier forest. None-the-less everyone should act responsibly while camping outdoors to prevent forest fires. Stay tuned to latest advisories such as red flag warnings typically issued around this time of year and through the Fall season. Once again here is the criteria according to the State College NWS for fire development...Link.

Criteria for rapid initiation and spread of wildfires in PA:

1. Winds must be sustained at 15 mph (13 knots) for two hours or more, and

2. Minimum Relative Humidities (which usually occur in the afternoon) must be 30 percent or less, and

3. 10-hour Fuel Moistures must be 15 percent or less (and expected to remain there for two or more days).

"Fire Outlooks from Storm Prediction Center Days 1, 2, and 3"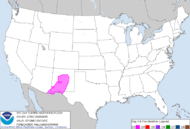 (Courtesy of NOAA)

"Fall Gardening Outlook" (Updated 9/14)
We are now moving into fall gardening, which includes some of my favorite plants such as mums and ornamental cabbage plants. Also this includes cool-weather crops for vegetables. This time of year I always love all of the fall decorations that people begin to put up this time of year, also the Fall festivals. My vegetable garden is still in pretty high gear with peppers still ripening and growing larger. My roma tomato plants are now growing a second round of tomatoes, but I do not anticipate any of them to ripen in time before the first frosts. My lettuce crops are doing wonderful with several very large varieties. My spinach plants finally died, and I never did get any harvests. I do not think they received enough light in the area I planted them. My brocolli, cauliflower, and cabbage plants are still recovering from the terrible groundhog attack back in August, but looking at them I doubt they will be able to recover. My herbs are doing pretty well with the basil plant out of control. My garlic chive plant is beginning to slow down growth, and my parsley plant was recently damaged by the groundhog. I have recently seen how the groundhog gets in my garden. He leaps like a gazelle over the fence even through he is as large as an ogre. Anyways the parsley plant was too large anyway. My spring onions (scallions) are still growing for a great Fall crop. My cucumber plant is also still producing cucumbers, but now parts of it are showing signs of rotting. Still though it lasted large than I thought it ever would. My radish seeds are getting large and still growing wonderfully. Overall my garden is doing pretty well during this transition season.

"Soil Moisture Anomalies and 5-day Precipitation Amounts from Hydro Prediction Center"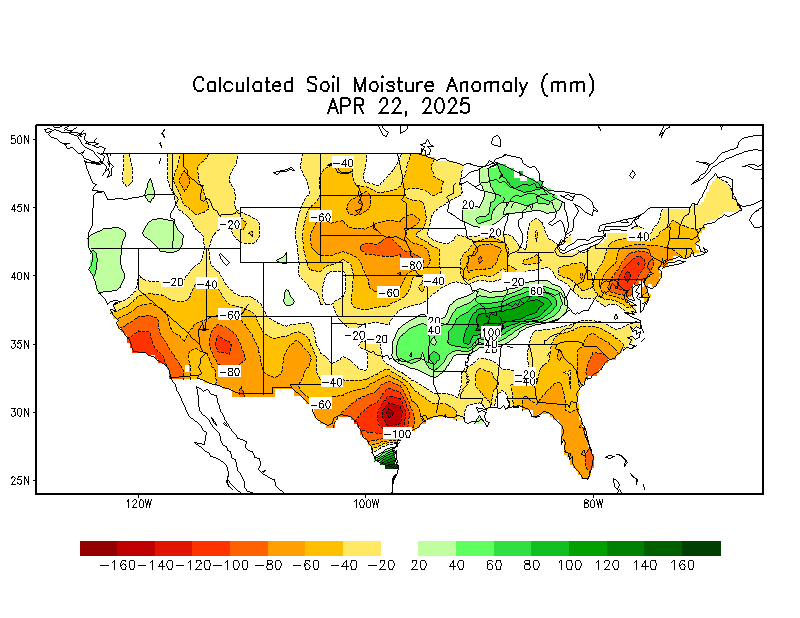 (Courtesy of NOAA)

"Average Date of First Freeze"


(Courtesy of NOAA)

"Long Term Outlook" (Updated 9/14)
Looking ahead towards next week it appears as if a ridge may try to build in across the region for the beginning of the week ahead of another strong cold front with low-pressure system followed by a deep trough. The overall pattern I believe is favorable for seasonable to slightly below normal temperatures. Looking at GFS and EURO mean forecasts for the 8-10 period they average a relatively zonal flow with a slightly weak trough over the eastern parts of the United States. The NAO is heading negative again relatively sharply indicated by some ensembles, and the PNA is heading positive. This all favors east coast cool weather with a trough. GFS runs have been consistently indicating a very steep trough over the east in the 24-30th of September time period with the 0C thickness level across the New York/Pennsylvania border. This would intern bring very cool high temperatures, probably in the 50s and 60s along with low temperatures widespread in the 30s for lows with frosts and freezes across the region. Long term EURO monthly outlook did favor a cool end to the month of September. Precipitation looks to be running normal with periods of dry and relatively wet weather through the rest of the month.

"Current NAO and PNA Predictions"


(Courtesy of NOAA)

"Monthly Outlook" (September)
It is a little late, but due to other priorities such as Tropical Storm Hanna and my winter forecast, I am getting out my September outlook a little late. As for my August outlook, my call for cooler than normal temperatures definitely panned out for all across Pennsylvania as some areas were nearly 6degrees below normal. But my call for wetter than normal precipitation was very poor. In fact it was one of the driest Augusts for many areas with less than one inch of precipitation for many areas. The only areas that averaged near normal were areas across the western part of the state. August was anything but summer-like in which high temperatures only hit 90degrees once during the whole summer for many areas. So now it is time to take a look at what September may bring us. This past September it was very warm which caused some very late fall foliage across much of the Northeastern part of the country. October was also warm. September 1st is the beginning of meteorological Fall so now is the time for transition weather with cool nights, but yet still warm highs.

Temperature- Temperature wise I think temperatures end up near normal conditions. The first five days of September were all well above normal temperature wise across much of the northeast. Highs actually hit 90degrees four days in a row here in Harrisburg, which actually was only the third official heat wave of the year. Highs were nearly 10-15degrees above normal along with low temperatures near seasonal values. For the rest of the month I do not expect any more heat waves. Instead troughiness will dominate over the region as the NAO stays negative and the PNA remains positive.

Precipitation- Precipitation wise I expect much of Pennsylvania to average near normal, especially in eastern Pennsylvania which has already benefited a lot of rain from tropical storm Hanna. We also may have to deal with other remnants of tropical systems, possibly Ike as the latest GFS has indicated. Otherwise fronts will only provide slight precipitation, but still the weather pattern looks more active than the extremely dry August we saw.

"Temperature and Precipitation Outlooks from Climate Prediction Center for next 30 days"


(Courtesy of NOAA)

"Here north of Harrisburg 2008 statistics"
(Severe Weather Stats...)
Severe Thunderstorm Watches- 8
Severe Thunderstorm Warnings- 4
Tornado Watches- 1
Tornado Warnings- 0
Total Thunderstorms- 30

(Precipitation Stats...)
Flood Watches- 5
Flood Warnings- 5
Monthly Precipitation- 2.61inches
Yearly Precipitation- 31.84inches

(Temperature Stats...)
Heat Advisories- 4
Excessive Heat Warnings- 0
90degree days- 17
The views of the author are his/her own and do not necessarily represent the position of The Weather Company or its parent, IBM.
Reader Comments
Comments will take a few seconds to appear.
Post Your Comments
Please sign in to post comments.
Not only will you be able to leave comments on this blog, but you'll also have the ability to upload and share your photos in our Wunder Photos section.
The Northeast Weather Blog...
Recent Posts
Local Weather
75 °F

Partly Cloudy
Previous Entries for 2017
Personal Weather Stations