June 29 Severe Weather...
"Thoughts on Severe Weather Outbreak of June 29"
Well the much hyped severe weather day is upon us here in Pennsylvania. The cold front is quite visible on the surface map and even satellite. With the front in the vicinity combined with high shear, high humidity, and moderate instibility thunderstorms should erupt with some of the becoming severe. The most likely axis of severe weather is from east central Pennsylvania on eastward to the PA/NJ border. Yesterday the front was in Ohio and sparked a large bow echo complex of thunderstorms that raced across Pennsylvania. After debating yesterday afternoon I decided to place a moderate risk of western Pennsylvania with a slight risk elswhere. My forecast turned out spot on with the moderate risk reaching my moderate risk definition and even in my slight risk some storm reports and warnings occured. As the bow echo marched eastward the cold front began to slow and as this happened the bow echo weakened rapidly. A few lone cells and rain showers were out ahead of the line and a few of them became severe, for example in Northumberland County near Sunbury. It was interesting to watch the development of the line of thunderstorms yesterday as it was relativel unsuall to get a bow echo marching across the western mountains of Pennsylvania. Today we could have a similar event except there could potentially be more supercells. What is questioning myself today is how much instibility will there be available later today, and will the storms fire ahead and along the front or along the convergence zone in far eastern Pennsylvania. Anyways I will try to get the details out in the sections below. Here is my verification map for yesterday...



"Current Weather Setup"
Interesting setup headed our way, but overall it is pretty typical of a normal summertime cold frontal passage accompanied with severe weather. Currently the cold front is over western Pennsylvania and a prefrontal trough is over eastern Pennsylvania. These two areas will be the focal points for severe weather. Looking at the latest satellite it looks as if the entire state of Pennsylvania excluding a few areas in socked in clouds. But as has been the case for the last three days the clouds will begin to thin and dissapate. Already this is occuring over the southcentral mountains in Fulton, Huntingdon, and Centre Counties. The radar is currently showing what appears to be rain showers moving east in parts of eastcentral Pennsylvania, but nothing is reaching the ground and it is only thick clouds. I still am in question though for if the clouds will inhibit the best chances of severe weather. For temperatures they will get up into at least the low 80s in many areas and potentially reaching the upper 80s depending on how much sun is received in some areas. Dewpoints will rise a little throughout the day after starting in the mid 60s they should rise to near 70 later in the day. Today is a very unsuall day as upper levels of the atmosphere almost look tropical today as PWATs are around 1.7inches in the southeastern parts of Pennsylvania. Shear levels are high today ahead of the front with in the low levels around 30knots, mid levels around 50 knots, and upper levels around 65knots. At times in the stronger thunderstorm updrafts these winds will be pulled down to the surface. Damaging winds do appear to be the primary threat today. But isolated tornadoes cannot be ruled out as EHI values are near 2.5 in eastern Pennsylvania along with some minimal helicity values. The SWEAT index for today reaches a max of 250 in extreme northeastern Pennsylvania. CAPE values for today are minimal, but adequate enough for severe weather, and they are around a max of 2000 j/kg. The LI index around -4. Sharp lapse rates especially in northern Pennsylvania may be enough to overcome the high freezing levels so hail could be a slight threat today. The question that needs answered for today is how much instibility will be available by 2pm.

"Current Advisories"



"Current Satellite"


(Courtesy of Penn State Meteorology.)

"Current Surface Map and Weekly History of Jet Stream Position"



"Radar for Western Pennsylvania"


"Radar for Central Pennsylvania"


"Radar for Eastern Pennsylvania"



"Forecasts from Storm Prediction Center"
DAY 1 CONVECTIVE OUTLOOK
NWS STORM PREDICTION CENTER NORMAN OK
0741 AM CDT SUN JUN 29 2008

...EASTERN US...
EARLY VISIBLE SATELLITE IMAGERY SHOWS WIDESPREAD CLOUDS FROM EASTERN
OH INTO NY/PA. THESE CLOUDS WILL LIMIT HEATING AND DESTABILIZATION
THIS MORNING...AND MAY SUPPRESS ACTIVE CONVECTION UNTIL LATER THIS
AFTERNOON IN THOSE AREAS. HOWEVER...BACK EDGE OF CLOUDINESS WILL
MOVE INTO WESTERN NY/PA BY LATE MORNING AND PROVIDE A NARROW ZONE OF
INSTABILITY ALONG THE SURFACE COLD FRONT. THIS AREA WILL LIKELY SEE
FIRST INITIATION OF SEVERE STORMS...WITH ACTIVITY DEVELOPING
SOUTHWARD INTO WV/KY/TN BY EARLY AFTERNOON. THESE STORMS WILL MOVE
EASTWARD THROUGH THE DAY INTO A PROGRESSIVELY MORE UNSTABLE AIRMASS
WHERE DEWPOINTS ARE IN THE 60S AND TEMPERATURES WILL WARM INTO THE
MID/UPPER 80S. MESOSCALE MODELS ALSO SUGGEST THE POTENTIAL FOR A
SECONDARY AREA OF CONVECTIVE DEVELOPMENT THIS AFTERNOON OVER PARTS
OF EASTERN PA/SOUTHERN NY AS WEAK MID LEVEL IMPULSE NOW OVER VA
LIFTS NORTHWARD. FORECAST SOUNDINGS SUGGEST STEEPEST MID LEVEL
LAPSE RATES WILL BE PRESENT FROM MD NORTHWARD...WHERE HAIL IS MORE
LIKELY IN STRONGEST CELLS. OTHERWISE...DEEP LAYER EFFECTIVE AND LOW
LEVEL VERTICAL SHEAR WILL BE SUFFICIENT THROUGHOUT THE EASTERN
STATES FOR ORGANIZED MULTICELL TO SUPERCELL STORMS CAPABLE OF
DAMAGING WINDS AND ISOLATED TORNADOES. PORTIONS OF THE NORTHEAST
AND MID ATLANTIC STATES MAY REQUIRE AN UPGRADE TO MODERATE RISK IN
LATER OUTLOOKS...AS DETAILS OF CLOUD COVER AND DESTABILIZATION
BECOME MORE APPARENT.

"Tornado Risks"


"Hail Risks"


"Wind Risks"



"Model Analysis"
Below I have posted some of the morning model runs being the SREF, NAM, and GFS. The NMM model still is letting me have access to it do to its replacement for monitoring tropical weather in the east Pacific. CAPE values are definitely not as highly progged as they were a few days ago. I imagine that this is due part to the fact of the models picking up on the debris clouds across the region in the morning hours. It is odd this year in how every severe weather chance there always seems to be cloud cover inhibiting some convection development. In years before this is not always the case and make forecasting much easier. The NAM model appears most extreme with instibility indices today and the GFS the least. The SREF offers a compromise of the two models. What I am impressed is with progged EHI values by the GFS model. The atlantic coastal plain near Philadelphia has been seeing sun all morning with temperatures already nearing 80degrees. Combined with a trigger with the prefrontal trough over eastern Pennsylvania I can see how supercells form capable of rotation and weak, isolated tornadoes. Be alert for this threat later today. In any case I plan on posting the latest mesoanalysis soundings when they come in. Stay tuned for more updates throughout the day.

"3z SREF Model Forecast Max Cape Index"


(Sunday afternoon)

"12z NAM Model Forecast SWEAT, Helicity, and CAPE indices"


(Sunday afternoon)

"0z GFS Model Forecast EHI Values"


(Sunday afternoon)

"My Forecast for Severe Weather"
Well it was a tough decision when making my severe weather map. I decided I would rather play it safe than be sorry so I issued a moderate risk of severe weather for southern Pennsylvania on up through extreme eastern Pennsylvania. I believe in these areas they are under the highest threat to due to higher instibility and the higher chance of rotation with any supercells that do form. I believe two areas of convective development can be expected today. One area along the prefrontal trough axis in eastern Pennsylvania where supercellular development is possible. And the other location along the surface cold front in western Pennsylvania where a squall line with damaging winds could form. Some clearing is moving into western Pennsylvania which may just make it enough instibility for the convection to form. Today easily may not reach moderate risk qualifications on my severe weather map, but the potential is there and that is why I issued it. Today we have all of the threats with wind, hail, tornadoes, and heavy rain. As was the case yesterday extreme, frequent lightning should not be too much of a threat. Stay tuned for more updates throughout the day, and just a note... I do not intend to change my severe map any time today. Keep your NOAA weather radio on and handy today and stay tuned for the latest updates. Awareness is how we save lives.

"My Severe Weather Risk Map"


(Sunday)

"Conclusions on Severe Weather Outbreak"
Well I was planning a special blog for my 50th blog, but instead I missed it. Currently this blog is my 53rd. I must say thankyou to all of those that continue to comment throughout the week as I thoroughly enjoy conversing with those that have a similar interest to the weather, photography, nature, and gardening like I do. I have learned so much in the past 7 months and everyday I learn something new. This year has been quite a year so far and I am hoping for more great blogs to come. Again thankyou for all of the great comments I get each day which all make this blog possible. I will continue to write Pennsylvania weather blogs as far as I can see into the future. As usuall if any questions arise feel free to ask them or if my blog seems a little strangely worded feel free to point it out. Looking ahead to the future I am planning some interesting blogs, but I would love if anyone had any suggestions to some blog topics that cover broader topics such as nature, gardening, of course the weather, and photography. I am looking potentially next week to have a photography blog in which I post my favorite weather pictures I have taken and mention a little about them. I hope others post their favorite weather pictures also. Thanks for a great 50 blogs with 50+ more to come. Have a wonderful day!

"Storm Reports"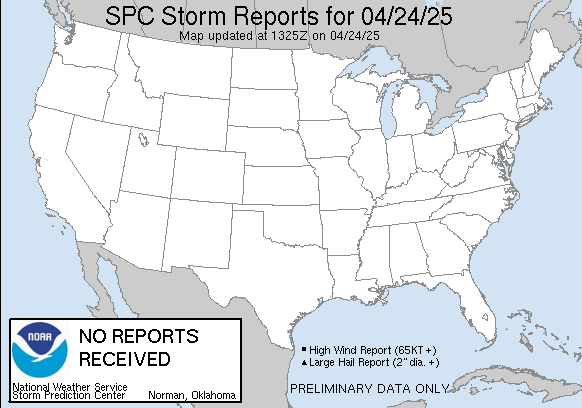 "Here north of Harrisburg 2008 statistics"
(Severe Weather Stats...)
Severe Thunderstorm Watches- 3
Severe Thunderstorm Warnings- 1
Tornado Watches- 1
Tornado Warnings- 0
Total Thunderstorms- 16

(Precipitation Stats...)
Flood Watches- 4
Flood Warnings- 3
Monthly Precipitation- 5.45inches
Yearly Precipitation- 23.52inches

(Temperature Stats...)
Heat Advisories- 4
Excessive Heat Warnings- 0
90degree days- 5
The views of the author are his/her own and do not necessarily represent the position of The Weather Company or its parent, IBM.
Reader Comments
Comments will take a few seconds to appear.
Post Your Comments
Please sign in to post comments.
Not only will you be able to leave comments on this blog, but you'll also have the ability to upload and share your photos in our Wunder Photos section.
The Northeast Weather Blog...
Recent Posts
Local Weather
50 °F

Clear
Previous Entries for 2017
Personal Weather Stations