June 29 Severe Weather...
"Thoughts on Severe Weather Outbreak of June 29"
Well the much hyped severe weather day is upon us here in Pennsylvania. The cold front is quite visible on the surface map and even satellite. With the front in the vicinity combined with high shear, high humidity, and moderate instibility thunderstorms should erupt with some of the becoming severe. The most likely axis of severe weather is from east central Pennsylvania on eastward to the PA/NJ border. Yesterday the front was in Ohio and sparked a large bow echo complex of thunderstorms that raced across Pennsylvania. After debating yesterday afternoon I decided to place a moderate risk of western Pennsylvania with a slight risk elswhere. My forecast turned out spot on with the moderate risk reaching my moderate risk definition and even in my slight risk some storm reports and warnings occured. As the bow echo marched eastward the cold front began to slow and as this happened the bow echo weakened rapidly. A few lone cells and rain showers were out ahead of the line and a few of them became severe, for example in Northumberland County near Sunbury. It was interesting to watch the development of the line of thunderstorms yesterday as it was relativel unsuall to get a bow echo marching across the western mountains of Pennsylvania. Today we could have a similar event except there could potentially be more supercells. What is questioning myself today is how much instibility will there be available later today, and will the storms fire ahead and along the front or along the convergence zone in far eastern Pennsylvania. Anyways I will try to get the details out in the sections below. Here is my verification map for yesterday...



"Current Weather Setup"
COMING SOON!!!

"Current Advisories"



"Current Satellite"


(Courtesy of Penn State Meteorology.)

"Current Surface Map and Weekly History of Jet Stream Position"



"Radar for Western Pennsylvania"


"Radar for Central Pennsylvania"


"Radar for Eastern Pennsylvania"



"Forecasts from Storm Prediction Center"
DAY 1 CONVECTIVE OUTLOOK
NWS STORM PREDICTION CENTER NORMAN OK
0741 AM CDT SUN JUN 29 2008

...EASTERN US...
EARLY VISIBLE SATELLITE IMAGERY SHOWS WIDESPREAD CLOUDS FROM EASTERN
OH INTO NY/PA. THESE CLOUDS WILL LIMIT HEATING AND DESTABILIZATION
THIS MORNING...AND MAY SUPPRESS ACTIVE CONVECTION UNTIL LATER THIS
AFTERNOON IN THOSE AREAS. HOWEVER...BACK EDGE OF CLOUDINESS WILL
MOVE INTO WESTERN NY/PA BY LATE MORNING AND PROVIDE A NARROW ZONE OF
INSTABILITY ALONG THE SURFACE COLD FRONT. THIS AREA WILL LIKELY SEE
FIRST INITIATION OF SEVERE STORMS...WITH ACTIVITY DEVELOPING
SOUTHWARD INTO WV/KY/TN BY EARLY AFTERNOON. THESE STORMS WILL MOVE
EASTWARD THROUGH THE DAY INTO A PROGRESSIVELY MORE UNSTABLE AIRMASS
WHERE DEWPOINTS ARE IN THE 60S AND TEMPERATURES WILL WARM INTO THE
MID/UPPER 80S. MESOSCALE MODELS ALSO SUGGEST THE POTENTIAL FOR A
SECONDARY AREA OF CONVECTIVE DEVELOPMENT THIS AFTERNOON OVER PARTS
OF EASTERN PA/SOUTHERN NY AS WEAK MID LEVEL IMPULSE NOW OVER VA
LIFTS NORTHWARD. FORECAST SOUNDINGS SUGGEST STEEPEST MID LEVEL
LAPSE RATES WILL BE PRESENT FROM MD NORTHWARD...WHERE HAIL IS MORE
LIKELY IN STRONGEST CELLS. OTHERWISE...DEEP LAYER EFFECTIVE AND LOW
LEVEL VERTICAL SHEAR WILL BE SUFFICIENT THROUGHOUT THE EASTERN
STATES FOR ORGANIZED MULTICELL TO SUPERCELL STORMS CAPABLE OF
DAMAGING WINDS AND ISOLATED TORNADOES. PORTIONS OF THE NORTHEAST
AND MID ATLANTIC STATES MAY REQUIRE AN UPGRADE TO MODERATE RISK IN
LATER OUTLOOKS...AS DETAILS OF CLOUD COVER AND DESTABILIZATION
BECOME MORE APPARENT.

"Tornado Risks"


"Hail Risks"


"Wind Risks"



"Model Analysis"
COMING SOON!!!

"3z SREF Model Forecast Max Cape Index"


(Sunday afternoon)

"0z NAM Model Forecast SWEAT, Helicity, and CAPE indices"


(Sunday afternoon)

"0z GFS Model Forecast EHI Values"


(Sunday afternoon)

"My Forecast for Severe Weather"
COMING SOON!!!

"My Severe Weather Risk Map"


(Sunday)

"Conclusions on Severe Weather Outbreak"
Well I was planning a special blog for my 50th blog, but instead I missed it. Currently this blog is my 53rd. I must say thankyou to all of those that continue to comment throughout the week as I thoroughly enjoy conversing with those that have a similar interest to the weather, photography, nature, and gardening like I do. I have learned so much in the past 7 months and everyday I learn something new. This year has been quite a year so far and I am hoping for more great blogs to come. Again thankyou for all of the great comments I get each day which all make this blog possible. I will continue to write Pennsylvania weather blogs as far as I can see into the future. As usuall if any questions arise feel free to ask them or if my blog seems a little strangely worded feel free to point it out. Looking ahead to the future I am planning some interesting blogs, but I would love if anyone had any suggestions to some blog topics that cover broader topics such as nature, gardening, of course the weather, and photography. I am looking potentially next week to have a photography blog in which I post my favorite weather pictures I have taken and mention a little about them. I hope others post their favorite weather pictures also. Thanks for a great 50 blogs with 50+ more to come. Have a wonderful day!

"Storm Reports"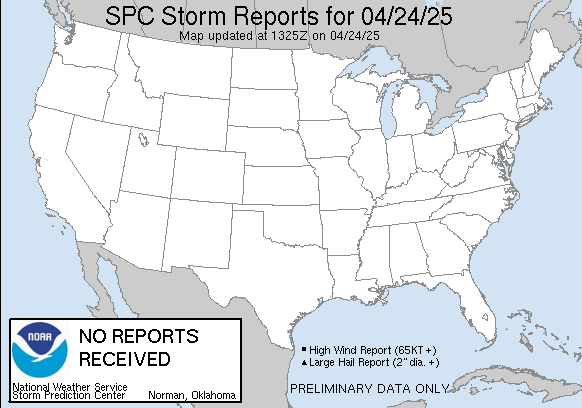 "Here north of Harrisburg 2008 statistics"
(Severe Weather Stats...)
Severe Thunderstorm Watches- 3
Severe Thunderstorm Warnings- 1
Tornado Watches- 1
Tornado Warnings- 0
Total Thunderstorms- 16

(Precipitation Stats...)
Flood Watches- 4
Flood Warnings- 3
Monthly Precipitation- 5.34inches
Yearly Precipitation- 23.41inches

(Temperature Stats...)
Heat Advisories- 4
Excessive Heat Warnings- 0
90degree days- 5
The views of the author are his/her own and do not necessarily represent the position of The Weather Company or its parent, IBM.
Reader Comments
Comments will take a few seconds to appear.
The Northeast Weather Blog...
Recent Posts
Local Weather
59 °F

Overcast
Previous Entries for 2017
Personal Weather Stations