June 27 Severe Weather...
"Thoughts on Severe Weather Outbreak of June 27"
Well we have another day of severe weather on our hands. For yesterday it was very quiet most of the day. It started off very cloud with some drizzle around especially in southern sections. In fact Johnstown and Bradford had low cloud ceilings around 1000ft until around noon. After noon the sun broke out fully in most areas and temperatures soared into the upper 80s with dewpoints in the mid 60s in most locations. Atmospheric soundings were not too impressive for most of the day with some slight CIN over southeastern sections and modest CAPE in most areas. PWATS though were near an impressive 2inches so there was a definite high moisture content aloft. Later in the day a shortwave enhanced thunderstorms over Ohio. They quickly became severe. Due to low winds aloft they moved at a slow pace and a training thunderstorm event occured with some flooding in Ohio. The thunderstorms also became severe with many reports of wind damage. The thunderstorms then moved into western Pennsylvania as instibility had become much higher with CAPE around 3000 j/kg in western Pennsylvania. By evening the thunderstorms formed a small line in the form of a weak bow echo causing some wind damage in many locations. Johnstown, Pennsylvania recorded a 70mph wind gust. Pittsburgh reported lots of damage in the metro area and Erie reported nickel sized hail near the metro along with some trees down. The line continued to move across central Pennsylvania before weakening near Harrisburg. I received a light thunderstorm with .02inches of rain. Overall yesterday my forecast was pretty spot on with a slight risk. I guess I could have not put a slight risk for southeastern Pennsylvania, but o well you cannot be perfect. Here is my verification map...



"Current Weather Setup"
Pretty simple severe weather setup today. This morning there are some left over sprinkles from last nights thunderstorm complexes which was focused along an outflow boundary. Clouds are scattered about the region thicker in some spots than others. But from what I can tell when looking at the current satellite is that the clouds are thinning out and moving out of the state. Currently near Pittsburgh a MCV is moving through relatively slowly. This feature will continue to move east throughout the day. As hot and humid air develops east of the Appalachians, the MCV will provide a trigger for thunderstorms to develop. Steep lapse rates, low LI index, and high CAPE values near 3000 j/kg will lead to the development of severe thunderstorms. Winds aloft are relatively light though which will make an organized widespread wind damage outbreak hard to come by. But with weak winds aloft and PWATs near 2inches heavy rain and flash flooding may be a threat. Currently dewpoints statewide are around the mid 60s with temperatures already nearing 80degrees in the south. Todays event will be very similiar to what has been happening in northwest Ohio the last couple of days. Stay tuned for more updates throughout the day as the latest soundings come in around 12z.

"Current Advisories"



"Current Satellite"


(Courtesy of Penn State Meteorology.)

"Current Surface Map and Weekly History of Jet Stream Position"



"Radar for Western Pennsylvania"


"Radar for Central Pennsylvania"


"Radar for Eastern Pennsylvania"



"Forecasts from Storm Prediction Center"
DAY 1 CONVECTIVE OUTLOOK
NWS STORM PREDICTION CENTER NORMAN OK
0101 AM CDT FRI JUN 27 2008

...N-CENTRAL APPALACHIANS TO MID-ATLANTIC COAST...
TIMING OF LARGE SCALE ASCENT ASSOCIATED WITH MCV...FAVORABLE LOW
LEVEL MOISTURE...AND STRONGEST PORTION OF DIURNAL HEATING CYCLE FOR
WEAK CINH...FAVORS POTENTIAL FOR RELATIVE CONCENTRATION OF STG-SVR
CONVECTION OVER THIS AREA THIS AFTERNOON. MAIN CONCERN WILL BE
DAMAGING GUSTS...WITH ISOLATED SVR HAIL ALSO POSSIBLE. GIVEN
WEAKNESS OF AMBIENT FLOW -- E.G. 20 KT OR LESS BELOW 600 MB IN MOST
AREAS -- MAJOR WIND DAMAGE EVENT APPEARS LESS PROBABLE THAN
AGGREGATION OF MORE LOCALIZED DAMAGING GUST EVENTS. SFC DEWPOINTS
MID 60S TO LOW 70S F OVER LOWER ELEVATIONS WILL CONTRIBUTE TO
MLCAPES UP TO 2500 J/KG...WITH NEARLY UNIDIRECTIONAL
DEEP-TROPOSPHERIC PROFILES SUPPORTING LINEAR/FORWARD-PROPAGATING
CONVECTIVE STRUCTURES.

"Tornado Risks"


"Hail Risks"


"Wind Risks"



"Model Analysis"
The models are in pretty similar agreement to today's forecast. Below is the NAM and SREF models with forecast CAPE, SWEAT, and Helicity. The NMM model seemed to have an initiation problem so I could not post it below. CAPE values look like they will get up to 3000 j/kg in southeastern Pennsylvania. The LI index should remain low and very supportive of the development of strong to severe convection. Shear values are pretty low today with little to no helicity so tornadoes should not be too much of a threat today. The largest threats today are for heavy rain and strong winds. Also the atmosphere is containing some high energy levels today so lightning could be quite intense with some of the storms that form. One inhibiting factor today could be these morning clouds that are around. If they do not dissapate soon then we could have some problems for convection trying to form. Stay tuned for more updates throughout the day.

"3z SREF Model Forecast Max Cape Index"


(Friday afternoon)

"12z NAM Model Forecast SWEAT, Helicity, and CAPE indices"


(Friday afternoon)

"My Forecast for Severe Weather"
Below is my severe weather map for today and I am looking at a slight risk over eastern Pennsylvania and a isolated chance of western Pennsylvania. The MCV will spark thunderstorms beginning in westcentral Pennsylvania. As they move east they will tap into the warm, moist air in eastern Pennsylvania and become severe most likely. Still a chance exists across western Pennsylvania for an orographic pulse thunderstorm to develop and become severe. The Storm Prediction Center in Norman, Oklahoma is in similiar correspondance with their forecast to mine. For Saturday another severe weather map will be issued around early Saturday morning. Also as usuall a verification map on today's severe weather will be issued tomorrow.

"My Severe Weather Risk Map"


(Friday)

"Conclusions on Severe Weather Outbreak"
For Saturday an approaching front will be headed in the northeast's direction. Saturday high temperatures will soar to 90degrees in southern Pennsylvania. Elsewhere temperatures will be in the mid to upper 80s. Dewpoints across the state should be in the upper 60s to low 70s. It is too far out too see if clouds will inhibit severe thunderstorms, but at this point I would say ample sunshine should be available. The strong cold front is ahead of another upper level trough that will drop temperatures back to seasonal values along with drier air. CAPE values for Saturday are near 3500 j/kg according to the NAM. The GFS is still high though around 3000 j/kg. Looking at any CAP to the environment and there is no CAP that should preclude any convective development. Also the SREF model shows 2000 j/kg over southern Pennsylvania for Saturday. Timing with the front is uncertain at this point, but the closer the front the higher the shear and helicity values are. The uncertainty of the fronts timing kept severe weather chances in for Saturday and Sunday. Also some models show slowing of the front around central Pennsylvania. Sunday looks to be the main show here in central and eastern Pennsylvania, dynamics will be similar to what western Pennsylvania delt with Saturday. Though I am worried about debris cloud from the day before inhibiting severe thunderstorm development. That factor definitely needs to be monitored. All in all it looks like a pretty hefty widespread severe weather outbreak will be headed towards Pennsylvania. More updates will be coming with a new blog each day for Saturday and Sunday highlighting each day's severe weather threat. Have a wonderful Friday!!!

"Storm Reports"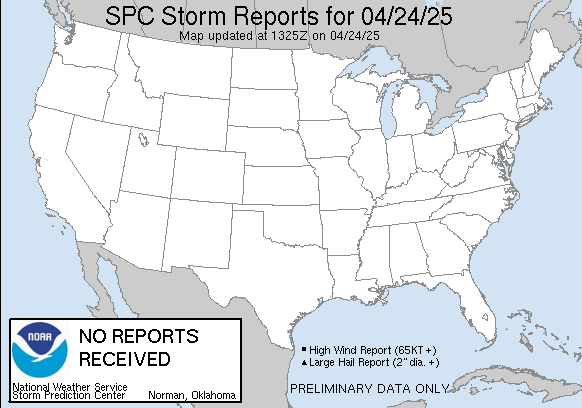 "Here north of Harrisburg 2008 statistics"
(Severe Weather Stats...)
Severe Thunderstorm Watches- 3
Severe Thunderstorm Warnings- 1
Tornado Watches- 1
Tornado Warnings- 0
Total Thunderstorms- 15

(Precipitation Stats...)
Flood Watches- 4
Flood Warnings- 3
Monthly Precipitation- 3.53inches
Yearly Precipitation- 21.60inches

(Temperature Stats...)
Heat Advisories- 4
Excessive Heat Warnings- 0
90degree days- 5
The views of the author are his/her own and do not necessarily represent the position of The Weather Company or its parent, IBM.
Reader Comments
Comments will take a few seconds to appear.
Post Your Comments
Please sign in to post comments.
Not only will you be able to leave comments on this blog, but you'll also have the ability to upload and share your photos in our Wunder Photos section.
The Northeast Weather Blog...
Recent Posts
Local Weather
65 °F

Overcast
Previous Entries for 2017
Personal Weather Stations