June 26 Isolated Severe Weather
"Thoughts on Severe Weather Outbreak of June 26"
Alrighty well a several day period of chances of severe weather is headed our way all leading up to the potentially major outbreak of severe weather for this coming Saturday and Sunday. For Thursday it will begin with the pattern of unsettled weather with isolated severe weather across Pennsylvania. In the sections below will be further explanations of the setup. For now I would like to recap June 23's severe weather. I was yet again taken by surprise as severe weather was not as widespread as I anticipated. The June 22-23 severe weather days were pretty isolated to scattered about the region. Myself and most weather services including the storm prediction center made some pretty bad forecasts in that time period. I issued a moderate risk for most of the region, but it was not necessary. A slight risk would have been more of a solution. But one thing that I did learn is that CAPE values below 1500 j/kg and unsignificant triggering mechanisms really do limit severe weather potential. For June 23 scattered to numerous thunderstorms formed over Ohio and moved into western Pennsylvania. Many severe thunderstorm warnings were issued for large hail. But overall there were just a scattering of hail reports around penny sized hail. As evening approached the storms weakened over central Pennsylvania as instibility was not too awfully high there. By mid evening thunderstorms moved into the Lower Susquehanna Valley where as usuall has the highest instibility in the state of Pennsylvania. Thunderstorms restrengthened. In Adams County 1.75inch diameter hail was reported along with wind damage. In York County over 1000 people were without power. And in Dauphin and Lebanon Counties wind damage was reported in some areas with trees down. Something interesting to note though is the NWS did not issue warnings in Dauphin and Lebanon County and still yet tree damage occured. In my opinion the storm was quite visible on the reflectivity radar to have strong indications have high winds. But still weather is an inexact science where mistakes are made everyday. Anyway the line of thunderstorms moved into Berks, Chester, Montgomery, and Bucks Counties where some wind damage reports did occur. Below is my verification map with all of the storm reports that occured and all of the warnings that were issued during the event. I was not too pleased with my forecast.



"Current Weather Setup"
Pretty typical summertime setup for some severe pulse thunderstorms. The question remains and this is can we get enough sun. That appears likely as in many areas including mine the sun is already out. The CAP we slowly dissapear today and with rising CAPE levels. Shear levels are pretty low and around 20-30knots which could make for some gusty winds with thunderstorms. Freezing levels are around 12,000ft which could make it possible for some small hail. Helicity values and EHI indices are a little higher than normal so some rotation could be possible with a cell or two. A shortwave over Illinois will push into Ohio later today. Meanwhile a departing MCV is moving east out in the Atlantic after already laying down some weak boundaries. Storms should fire later today, but widespread activity is not expected. Dewpoints are higher than they have been than earlier this week with that severe weather. PWATs are extremely high over eastern Pennsylvania at around 1.9inches. Heavy rain is also a threat today. Overall each day should have an increasing number of storms leading up to the big event on Sunday. Stay tuned for updates throughout the day.

"Current Advisories"



"Current Satellite"


(Courtesy of Penn State Meteorology.)

"Current Surface Map and Weekly History of Jet Stream Position"



"Radar for Western Pennsylvania"


"Radar for Central Pennsylvania"


"Radar for Eastern Pennsylvania"



"Forecasts from Storm Prediction Center"
DAY 1 CONVECTIVE OUTLOOK
NWS STORM PREDICTION CENTER NORMAN OK
0733 AM CDT THU JUN 26 2008

...MID MS RIVER VALLEY ACROSS THE SRN/ERN GREAT LAKES...
CONVECTIVELY ENHANCED VORT CENTER NOW OVER CENTRAL IL WILL CONTINUE
SLOWLY EWD TODAY...WHERE LARGE AREA OF MODERATE INSTABILITY SHOULD
DEVELOP OVER THE SRN GREAT LAKES REGION. ASSOCIATED INCREASE IN MID
LEVEL WSWLY FLOW AND ASCENT ARE EXPECTED TO INCREASE THREATS OF
LARGE HAIL/DAMAGING WINDS BY THE EARLY AFTERNOON THUNDERSTORMS
DEVELOP INTO NRN IND/SWRN MI/OH. SCATTERED THUNDERSTORMS ARE ALSO
EXPECTED WITHIN MODEST INSTABILITY INTO THE UPPER OH RIVER VALLEY
INTO WRN PA/NY TODAY...IN WAKE OF MORNING CLOUDS/SHALLOW CONVECTION.
FOCUS FOR ACTIVITY WILL BE DIFFUSE...HOWEVER SUFFICIENT SHEAR
/20-30 KT DEEP LAYER SHEAR/ WILL BE IN PLACE TO MAINTAIN A RISK OF
LARGE HAIL/DAMAGING WINDS ACROSS THIS REGION.

...NEW ENGLAND...
EXTENSIVE AREA OF SHALLOW CONVECTION ASSOCIATED WITH LOW AMPLITUDE
SHORTWAVE TROUGH WILL OVERSPREAD THE REGION EARLY TODAY AND INHIBIT
MUCH IN THE WAY OF DESTABILIZATION. ALTHOUGH RESIDUAL LOW LEVEL
MOISTURE /SURFACE DEW POINTS NEAR 60F/ SHOULD SUPPORT WEAK
INSTABILITY WITH DIURNAL HEATING...OVERALL SEVERE THREAT SHOULD BE
LIMITED TO MARGINAL HAIL/WIND WITH STRONGER STORMS.

"Tornado Risks"


"Hail Risks"


"Wind Risks"



"Model Analysis"
As usual models are having some convective feedback problems. The question with the Thursday event is where will the MCS go and even if there is a MCS. Most models seem to indicate a MCS moving across northern Pennsylvania then moving possibly through central Pennsylvania. The track is a little uncertain. The 18z NAM has brough the MCS a little farther south than earlier runs. And the GFS has the storm moving across northern Pennsylvania. The NMM model does not show a complex at all. The reason so much is dependent on the track of the MCS is where the MCS goes is where there will be much more stable air. CAPE values are though still progged near 2000 j/kg in some areas of Pennsylvania according to the GFS and NAM. The NMM model shows its simulated radar of showing some severe segments of thunderstorms across the region. Looking at shear values they are highest over the northern parts of the state. SWEAT values though are highest over southwestern Pennsylvania where the best instibility appears to be located. EHI values are much higher than normal for northern Pennsylvania nearing 2-3. Across eastcentral Pennsylvania values are also 1-2. So this appears like tornadoes may be an isolated threat. The MCS will also lay down boundaries for where the storms will form as if they will be the triggering mechanisms. Overall I am not impressed with the event and it appears like severe weather should not be too widespread. Clouds will be the main inhibiting factor. It may even turn out that the only severe weather may be associated with the morning MCS. The morning MCS is capable of intense lightning, heavy rain, and isolated damaging winds. Tomorrow morning I will have an update as the MCS will be visible for what its affects are for Thursday. There is even a chance a MCS does not even develop. Stay tuned.

"9z SREF Model Forecast Max Cape Index"


(Thursday afternoon)

"0z NAM Model Forecast SWEAT, Helicity, and CAPE indices"


(Thursday afternoon)

"0z NMM Model Future Simulated Radar"


(Thursday afternoon)

"My Forecast for Severe Weather"
Below is my severe weather map. I have issued a slight risk of severe weather for much of the state, excluding the northeastern sections. In the northeastern parts I have included a 75% risk of typical thunderstorms which also means a 5% risk of isolated severe weather. The entire state is basically under the gun for some isolated severe weather. Nothing of any organization should be expected also nothing widespread should be anywhere. Damaging winds and large hail are the primary threats with todays convection. But again an isolated tornado cannot be ruled out as helicity values are a little bit higher than normal. But overall shear levels are low and only 20-30knots aloft which is pretty weak and may just make for some brief gusty winds of perhaps 40mph. Cloud cover is over much of the state this morning, but breaks are forming and here north of Harrisburg the sun is out at times. Dewpoints are pretty high, but some dry air aloft is moving in and I expect dewpoints to drop throughout the day. Overall today there is not much of a triggering mechanism except a weak shortwave that is currently over Ohio may spark thunderstorms in western Pennsylvania. The highest threat of severe weather today is over southwestern Pennsylvania. Stay tuned for more updates throughout the day.

"My Severe Weather Risk Map"


(Thursday)

"Conclusions on Severe Weather Outbreak"
Looking ahead we are in a very active period for unsettled weather including severe storms. For Friday CAPE values go over 2000 j/kg in southern Pennsylvania combined with near 90degree heat and near 70degree dewpoints I can see how severe weather could be a threat. There is not really a triggering mechanism. But any pulse thunderstorm that develops could be capable of severe weather. The SPC has the state in a 5% risk of severe weather for Friday with the main severe threat to the west in the midwest and Ohio Valley. For Saturday an approaching front will be headed in the northeast's direction. Saturday high temperatures will soar to 90degrees in southern Pennsylvania. Elsewhere temperatures will be in the mid to upper 80s. Dewpoints across the state should be in the upper 60s to low 70s. It is too far out too see if clouds will inhibit severe thunderstorms, but at this point I would say ample sunshine should be available. The strong cold front is ahead of another upper level trough that will drop temperatures back to seasonal values along with drier air. CAPE values for Saturday are near 3500 j/kg according to the NAM. The GFS is still high though around 3000 j/kg. Looking at any CAP to the environment and there is no CAP that should preclude any convective development. Also the SREF model shows 2000 j/kg over southern Pennsylvania for Saturday. Timing with the front is uncertain at this point, but the closer the front the higher the shear and helicity values are. The SPC is taking the Days 4-8 outlook and highlighting Pennsylvania in the Day 4&5 outlooks. The uncertainty of the fronts timing kept severe weather chances in for Saturday and Sunday. Also some models show slowing of the front around central Pennsylvania. All in all it looks like a pretty hefty widespread severe weather outbreak will be headed towards Pennsylvania. More updates will be coming with a new blog each day for Friday, Saturday, and possibly Sunday highlighting each day's severe weather threat. Have a wonderful Wednesday and Thursday!!!

"Storm Reports"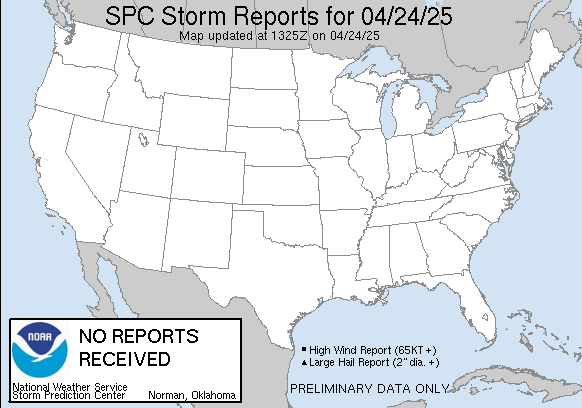 "Here north of Harrisburg 2008 statistics"
(Severe Weather Stats...)
Severe Thunderstorm Watches- 3
Severe Thunderstorm Warnings- 1
Tornado Watches- 1
Tornado Warnings- 0
Total Thunderstorms- 14

(Precipitation Stats...)
Flood Watches- 4
Flood Warnings- 3
Monthly Precipitation- 3.50inches
Yearly Precipitation- 21.57inches

(Temperature Stats...)
Heat Advisories- 4
Excessive Heat Warnings- 0
90degree days- 5
The views of the author are his/her own and do not necessarily represent the position of The Weather Company or its parent, IBM.
Reader Comments
Comments will take a few seconds to appear.
The Northeast Weather Blog...
Recent Posts
Local Weather
43 °F

Overcast
Previous Entries for 2017
Personal Weather Stations