Transitions...
Arriving at Cornell signals the start of a chapter in an anthology. The anthology contains several short stories and/or chapters that feature a well-developed message. Time is a constant, but also more a figment of opinion. When we are sidetracked, time seems to move at the speed of sound. But when we are focused on time, it moves much slower. That applies back to the book analogy; when we enjoy a book, we can finish in hours. But throw us a book we do not enjoy, and many of us can hardly even finish it. I cannot believe how quickly high school came and left. Here I am now alone. Alone as in a different sort of independence. My entire schedule is based on when I chose to follow it. My grades are devoid of high school inflation, and now are left out to dry only being based on my actions. It is a bit intimidating arriving at any new location for any amount of time. We are taken out of our comfort zone and out of our shell. While we are most vulnerable, this allows us to mature and think more independently.

The past 24 hours have been focused on activity after activity after activity. In fact much of this past day is almost a blur. You meet so many people, but then never see them again so names are quickly forgotten. At times, you feel all emotions; lost, confused, happy. Cornell is an amazing place both through the physical campus and the spirit brought about by the student body. At any moment I can walk a few yards across scenic vistas overlooking miles and miles of mountains along with the finger lake visual of Lake Cayuga or I can trek across a rope bridge with a deep canyon and large waterfalls. I can walk from the 19th century to the 21st century in a matter of minutes looking at unique gothic architecture to buildings of the future. I have met so many amazing people with unique talents. Quoting others, "I have never felt so normal." These people are some of the most intelligent I have come in contact with from those already concerned with topics ranging from the geology rock collections to those already entering Calculus IV as a freshman! Also a pleasant surprise arose during a choral concert I attended earlier this evening. The student body turnout was superb, far above what I observed in my high school. Being surprised by these types of talents is not only humbling, but is in a sense overwhelming. There are many of times when it is easy to get their feeling of being all alone. This feeling surely will wane as the transition continues to occur, but at first the thought is scary. College is not only about academic growth, but individual growth. It pushes our boundaries and limits to where they have never been before.

I am excited and blessed to be in the presence of this amazing university. While I hold reservations in the present, I feel the transition will only become smoother and less rigid. Meteorologically we are also entering one of our two yearly transitions where the entire landscape is radically modified. Days are becoming shorter. School is back in session. Animals are seen quickly gathering food. Trees begin to show stress. As the polar jet begins to sink south cooler and cooler air masses begin to drop into the contiguous United States, the weather begins to loose those hot summer days as they become even less frequent.

A lot of people are already beginning to look at the upcoming global patterns to approach a forecast for the upcoming winter. At this point it still is a bit early to make generalizations. The ENSO appears to favor a weak La Nina currently and ice levels are beginning to recover across the northern Hemisphere particularly in Russia and the Arctic. Also the PDO is a bit more encouraging than the past few years. And finally our –NAO remains stagnant in this incredible session of near record negative values during the past few years. Of course there are other concerns not as promising for the winter, but all in all variables at least are not signaling a blowtorch winter (for now). I hope to have a winter forecast out sometime in September if time permits.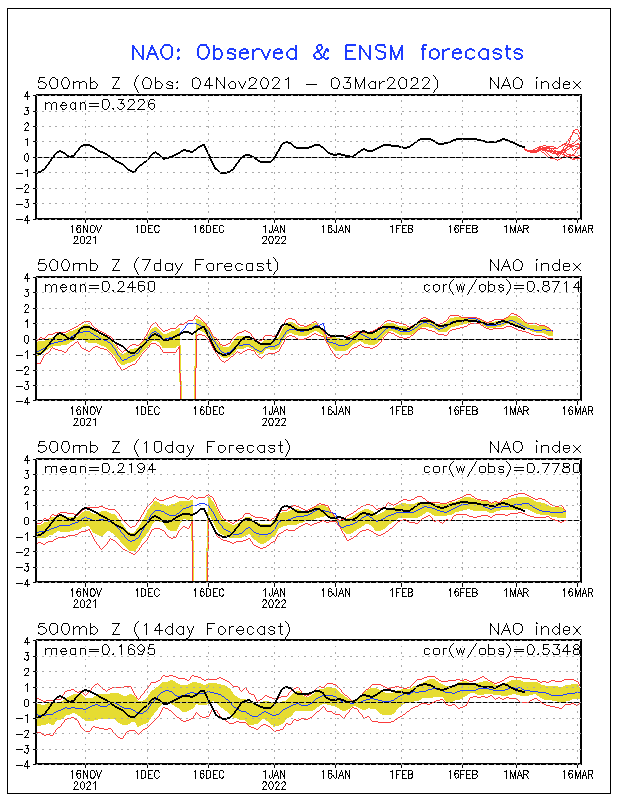 Lower Susquehanna Valley Doppler...


(Courtesy of WGAL)

Follow my 24hr forecasts on Twitter... Link and Facebook... Link.
The views of the author are his/her own and do not necessarily represent the position of The Weather Company or its parent, IBM.
Reader Comments
Comments will take a few seconds to appear.
The Northeast Weather Blog...
Recent Posts
Local Weather
47 °F

Overcast
Previous Entries for 2017
Personal Weather Stations