Drier and warmer weather for the coming work week...
High pressure will dominate the region's weather for a majority of the week as the nor'easter pulls away to the northeast. A southwest flow coupled with downsloping conditions will promote very mild temperatures towards the end of the week across areas east of the Appalachians into the 60s with sunshine. Another trough approaches the region towards next weekend.

"Afternoon Thoughts" (Updated 3/14)
Good afternoon!!! Welcome to the new weekly weather Spring format blog. This format will likely last through June. I tried to appeal to everyone's liking as far as maps and sections including a new section below... 'The Learning Corner' which will feature weekly topics on some of the more unusual concrete terms mentioned here in the blog that may cause some confusion. The whole format just seems to have a whole new refreshing feeling after the long, snowy winter. My Summer Outlook will debut in late April this year for the months of June, July, and August. Also feel free to vote in the new poll on the right side of the screen. On an interesting late note about the winter of 2009-2010, Canada and much of the extreme northern United States experienced a very mild winter with temperature anomalies in some areas +4-5F. While this can be coupled with typical moderate to strong El Nino affects, what is interesting is the state of the NAO and Greenland blocking. The Greenland blocking this winter anomalies show it to be one of the strongest on record closely dated even towards 1968-1969. As we all know the AO (Arctic Oscillation) suffered many record negative values including the fact that the CPC had to lower the negative values on the chart. Arctic cold was lackluster across much of North America, but across Europe and Asia they saw the true effects of very cold air. In fact the second coldest temperature ever on record occurred in Europe this winter in western Russia. The Polar Vortex displacement was very favorable towards cold air on the other side of the globe. Without the anomalous blocking over the North Atlantic this winter, it would lead to me to believe that this winter could have been a disaster for the northern Middle Atlantic. Temperatures could have been mild with mainly coastal rain storms such as the Martin Luther King Storm and the current nor'easter. All in all we were very lucky in a sense. The record Greenland blocking and negative NAO lead me and many to believe that we have finally entered a new decadal cycle in the negative NAO regime. This may lend itself not towards record breaking snowy winters the next ten years, but winters with snowfall of at least near normal for the next 5-10 years unless another record strong La Nina paves a path. Many including myself are optimistic for snowfall prospects for the next several winters especially looking at the snowfall statistics from the previous few lackluster winters. This being said it only takes a La Nina to disturb this outlook, but at least for now for snow lovers it is something to be optimistic about for the snow future. Well enough about winter... onto Spring!!!

"Regional Radar"


(Courtesy of NOAA)

"Regional Satellite"


(Courtesy of Penn State Meteo.)

"Regional Advisories"


(Courtesy of NOAA)

"Forecast Discussion" (Updated 3/14)
The 500hPa low will traverse northeast off the coast Sunday night into Monday allowing for a few leftover rain showers to exist over the eastern half of the northern Middle Atlantic Monday. GFS/NAM QPF looks to be generally around or less than .1in during the day Monday. The easterly flow off the Atlantic will continue with low ceilings around 500-1000ft especially across eastern areas with aviation terminals in the MVFR to IFR range during a majority of the day. The western half of the region will generally be under a mid stratus deck cloud cover much of the day with slightly below normal temperatures under limited sunshine. MOS highs are generally in the upper 40s for most areas which look to be right on forecast. As the 984mb surface low pulls off into the northern Atlantic shipping lanes, a 1028mb high pressure will build in across the Midwest. GEFS spaghetti plots indicate a building ridge across the center of the nation which will try to pull eastward throughout the week. Therefore this will allow for a warm southwest flow over the Middle Atlantic allowing for daily high temperatures to rise into the mid to upper 50s and lower 60s towards southern Maryland and Delaware for Tuesday and Wednesday with brilliant sunshine. Increasing downsloping flow will allow for even milder air towards Thursday and Friday as the ridge builds across the region. Highs will approach near 10-15F above normal for much of the region with general clear skies outside of a few cirrus. Towards the weekend a strengthening low pressure over the western plains will translate northeast towards the Great Lakes ahead of a trough that will approach the region. Strong deep layer shear coupled with a moist flow out of the Gulf of Mexico will likely allow for a severe weather outbreak across the southern plains and Mississippi Valley towards Saturday and Sunday. As the cold front progresses east towards the Middle Atlantic on later Sunday into Monday the dynamics will begin to weaken with leftover rain showers. A few timing discrepancies exist in this period with the ECMWF favoring an earlier frontal passage towards Saturday, but the GFS favoring Sunday/Monday; at this point will take a mean solution for timing. QPF generally looks minimal with the low pressure well to the west of the region therefore limiting any additional flooding after this week's heavy rain causing FFG to be around 1in/24hrs for many counties. All in all a zonal flow will allow for mild temperatures and sunshine for all areas for a majority of the work week.

"Current Surface Map and Weekly History of Jet Stream Position"


(Courtesy of Weather Underground)

"Weekly Forecast" (Updated 3/14)
Monday- The easterly marine flow will continue during much of the day as a few waves of light rain affect the region during the daylight hours. A few breaks of sunshine are also possible over the region especially during the afternoon as the low pressure pulls off to the northeast. Additional rainfall amounts will vary with the hit or miss light rain showers, but amounts will general be around a tenth of an inch or less. High temperatures will lean on the cool side generally about 1-5F below normal ranging from the low 50s across the coastal plain to the mid to upper 40s along the valley regions in Maryland and Pennsylvania. Above 1500ft and across the Appalachians highs will generally be in the upper 30s to low 40s with spotty drizzle and flurries. Low stratus will also limit ceilings to around 1000-500ft along with low visibility especially in coastal regions ranging from 1-6mi. Monday night will feature decaying stratus clouds and a transition to a northwest flow. Lows will be mild and in the mid 30s for northwestern areas to the low to mid 40s over the coastal plain.

Tuesday- A few morning clouds will be across eastern areas with some patchy fog in the sheltered valleys. But later in the morning through afternoon sunshine will prevail with warming temperatures and lowering dewpoints. This should allow for things to begin drying out with creeks, streams, and rivers to begin to recede their waters. Temperatures will rise to near normal levels ranging from the upper 50s over lower Maryland and Delaware to the mid 50s along the metropolitan corridor to the low 50s over the higher elevations over the north and west. Tuesday night will feature patchy fog with some residual moisture especially over the south-central Mountains of Pennsylvania and over western Maryland, but with breezy conditions fog will only be limited to visibilities as low as 1mi in the isolated locales. Lows will be mild again generally ranging from near freezing over the higher elevations to the low 40s along the coastal plain.

Wednesday- High pressure and upper level ridging will dominate the benign zonal flow allowing for region wide sunshine and warm temperatures. A strong westerly downsloping flow will allow locations east of the Appalachians to rise to well above normal temperature values into the low to mid 60s for many areas east through the coastal plain. Across over the Alleghenies will also see mild temperatures and sunshine ranging from 53-58F. Wednesday night will feature clear skies and calm winds for some radiational cooling conditions. But relatively high dewpoints will limit the cold temperatures to over the far northwest along Lake Erie and above 2000ft. Lows will range from 25-36F over much of the northern Middle Atlantic.

Thursday- High pressure will continue to dominate the region with widespread sunshine after a few areas of patchy morning fog and dew. Highs will rise well into the above normal values for the entire region under a strong downsloping flow. A few 70F temperatures are possible towards Washington DC, lower Maryland, and southern inland Delaware. But for a majority of the region temperatures will be in the 60s with sunshine. Thursday night will feature some radiational cooling under clear skies with lows falling to or slightly above freezing. Some patchy fog is possible for some of the Appalachian valleys.

Friday- Sunshine will be widespread over the region with warm temperatures ranging from 60-69F across all areas with a few upper 50s limited to northeastern Pennsylvania over the higher elevations. Some patchy morning fog is also possible especially along the Potomac Highlands and Blue Ridge region. Friday night will feature mild temperatures and clear skies with lows around freezing for many areas, but in the mid to upper 30s for the coastal plain. Increasing cirrus are possible across western Pennsylvania as a cold front approaches the western Ohio Valley.

"Wildfire Outlook" (Updated 3/14)
Forest fire season in the northern Middle Atlantic varies with a near minimal constant threat all year round. The highest threats are always during the Fall season and the early Spring season as there is little foliage with plentiful dry kindle around. But any period of extended dry weather can cause wildfire problems especially in Pennsylvania and western Maryland across the heavily wooded and fielded valley regions. Plentiful moisture exists across the northern Middle Atlantic currently after heavy rain has caused 1-4in of rain over the entire region along with a melting snow pack in the snow belt higher elevations. Therefore any threat of forest fires is very limited in the coming two weeks. Looking ahead at the drought outlook it appears near normal precipitation will continue over the region with limited threat of drought in the near to mid future. Unlike last year where precipitation totals for the season were near 3-5in below normal, this year precipitation is running right around normal for the year. The NOAA US drought monitor shows plentiful moisture across much of the nation with the highest threat of drought across the Inner Mountain west and Tennessee Valley up through the western Great Lakes. Limited snow pack across the Great Lakes and Western Rockies is limiting the Spring moisture field runoff. So at this point drought and wildfire threats remain limited across much of the United States.

Here again are the fire criteria for development in Pennsylvania... Link.

Criteria for rapid initiation and spread of wildfires in PA:

1. Winds must be sustained at 15 mph (13 knots) for two hours or more, and

2. Minimum Relative Humidities (which usually occur in the afternoon) must be 30 percent or less, and

3. 10-hour Fuel Moistures must be 15 percent or less (and expected to remain there for two or more days).

"Fire Outlooks from Storm Prediction Center Days 1, 2, and 3"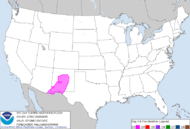 (Courtesy of NOAA)

"Gardening Outlook" (Updated 3/14)
The warm weather this past week sure has gotten me anxious to work in the garden. This time of year I always like to test the water and plant things a bit earlier than I probably should looking at frost dates. In any case usually after St. Patrick's Day I put in some of my cool weather crops and this year I believe I will follow that same calendar. I was able last weekend to turn the soil over allowing it to break up previous roots or any winter weeds. I still believe I will get a few more bags of garden soil, peat moss, and humus/manure to allow for new nutrients into the soil. This year I will be using the same previous plots for planting vegetables including my three 2x6x2 wooden raised bed boxes, and my in ground vegetable corner on the western side of the house. I did a bit of pruning last weekend to my blueberry bush which already is showing signs of blooms forming for another healthy season. I had thought about starting a few seeds indoors for warm weather crops like many vegetable gardeners, but at this point I have decided not to. After this heavy rain finally seeps into the ground and allows it to dry out, later this week and early next weekend appear to be ideal times for certain cool weather crops including onions, peas, broccoli, cauliflower, and cabbage. Looking ahead at temperatures it appears the threat of frost will be limited for the coming week and weekend as dew points are slightly high with lows only falling into the low to mid 30s for areas east and south of the Alleghenies. Across the Appalachians and higher elevations low temperatures will fall into the mid 20s for a majority of the week making the start of the growing season seem all too far away. Long term pattern looks to promote a brief cooler spell towards the end of March and early April, but at this point that remains a good deal far off for any details.

"Soil Moisture Anomalies and 5-day Precipitation Amounts from Hydro Prediction Center"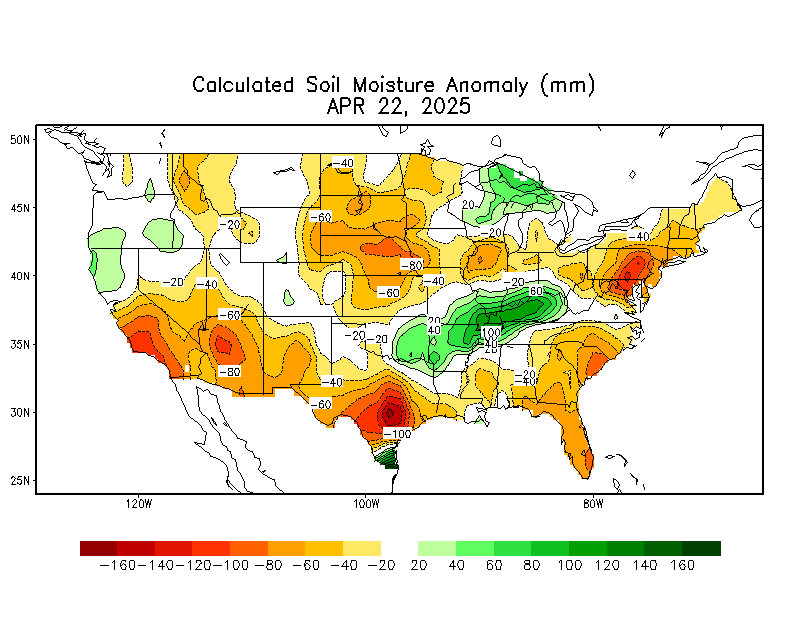 (Courtesy of NOAA)

"Severe Weather Outlook" (Updated 3/14)
Sunday 9z SREF guidance suggests some elevated MLCAPE across eastern portions of the Middle Atlantic from about Delaware northward through eastern Pennsylvania with values around 50-100 j/kg. These areas of rain showers and isolated thunderstorms are associated with a vortex of energy moving through the eastern half of the region Sunday morning and afternoon. While minimal instability exists across the region, impressive dynamics aloft will allow for some areas of localized thunderstorms. Low freezing levels below 5000ft coupled with some higher updrafts may allow for some areas of hail particularly closer to the coastline where the higher instability exists. Hail size will be limited to around pea to dime size has echo tops will be limited to around 10000-15000ft. As this area of enhanced instability shifts northwest, the threat will move into east-central Pennsylvania before rapidly weakening in more stable air near the lee of the Appalachians. Steep lapse rates are also promoting impressive temperature contrasts aloft and at the surface allowing for a few cloud to ground lightning strikes. As the dynamics wane later this afternoon, stratiform rain from leftover meager convection will exist over much of the region with additional rainfall around .25in or less. High pressure dominates the weather for the majority of the week under a Pacific zonal flow as highs rise into the 60s and lows in the 30s. Another trough approaches the region next weekend with meager upper air dynamics therefore limiting the thunder threat to be pretty non-existent. Severe weather awareness week and flood safety week are March 15-19 for central Pennsylvania. Severe weather season typically begins across the Northern Middle Atlantic around May and heightens during the Summer months when there is a higher availability of heat and humidity.

"Severe Weather Outlooks from Storm Prediction Center Days 1, 2, and 3"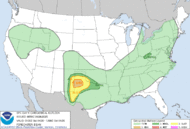 (Courtesy of NOAA)

"Monthly Outlook" (March)
February sure has been a memorable month for those with concerns across the viewing region. In fact century old records have been broken for many large cities and towns across the northern Middle Atlantic with even snowfall being recorded on the ground in at least 49 states during the February 12-13 period, which many climatologists are hard pressed to find any other date with such widespread snow cover. The NCDC reports nearly 68% of the nation snow covered as of February 13th with an eight inch average depth. With temperature anomalies also well below -2SD for much of the United States, this has certainly been a February of wintry notation. While the month is generally about 1/2 over and an end to the meteorological winter is quickly approaching, more wintry precipitation will likely continue for the eastern seaboard. For more details for the last two weeks of the month consult the long term disco above. As for a February forecast, due to time constraints unfortunately I was unable to post one. But on second glance of my winter forecast, it clearly advertised February being a very snowy and cold month in fact the snowiest of the winter. Despite what the final two weeks of the month show, these statistics have already been verified. Soon or perhaps now many will be basking in the threat of spring-like weather which is not too far off. It is evident based on teleconnections the worst is over as far as arctic air and climatology means. For those interested in my winter outlook verification blog, it will be issued upon the first week of March as the meteorological winter comes to a close. Now as we look towards March teleconnections diverge... Global models including the GFS/ECMWF begin to lose direct correspondence in forecast similarities after the 10 day time frame. ECMWF weeklies continue to advertise anomalous blocking as we continue in this record -4 AO with troughing over the east coast. But the GFS highlights a zonal flow with Pacific air flooding the nation with cold air bottling up towards Canada. What is interesting this year has been the lack of arctic. Due to the polar vortex being displaced a bit too far north, we have been close to record cold air, but it is just a bit too far displaced. In any case this looks to continue. As common with El Ninos, an active southern stream will continue. But current Nino 3.4 region SSTs indicate a general cooling regime with weakening into low end moderate stage. MJO on the other hand using GEFS supports more of an ECMWF solution. Using a few analogs up my sleeve, climatology, and teleconnections I support a mean forecast of the following for the month of March...

Temperature- I look entitled to enter a pretty typical temperature anomaly forecast for the month averaging from (-0.5)-(+0.5) F across the entire northern Middle Atlantic. This being said I favor guidance for a cooler pattern for the first week or two of the month with temperatures around -5F averages each day; nothing overly cold. Then I believe the pattern radically swings around midmonth or potentially earlier to a much warmer flow as we pardon goodbye to a historic winter. In fact the pattern change is critical for timing as it appears once we swing the pendulum warmer; it is not going to come back. Previous patterns this winter even back into the fall of 2009 favor about 30 day patterns so the timing on this troughing over the east is coming to an end soon. I would not be surprised if the month rounds things on the warmer side of the forecast more so than verifying colder than normal.

Precipitation- Considering climatology of moderate El Ninos on the weakening trend and the considerably active southern stream, I am inclined to lean towards the wetter side of guidance favoring above normal precipitation for the month across the entire northern Middle Atlantic. As for snowfall which is really what most people are concerned with, I will go with normal snowfall for most regions with the higher threat of snow being during the first week of the month before the large pattern change.

"Temperature and Precipitation Outlooks from Climate Prediction Center for next 30 days"


(Courtesy of NOAA)

"Learning Corner" (Updated 3/14)
Referencing computer model terms is nearly a daily occurrence for meteorologists and forecasts. Acronym terms such as WRF, NAM, GFS, ECMWF, etc are often used as references for computer models. While these terms are often referenced, many people have little idea to what they actually entitle. Essentially they are a series of supercomputers, which use nearly 120 trillion arithmetic calculations per six hours to encompass for the chaotic atmosphere. Using a series of initiating forecasting techniques each computer produces what is called a prognostic. This is the graphic that encompasses a series of variables to forecast different elements of the weather. Computer model predictions are relatively near in the realm of meteorological predictions, but improvements have been dramatically noted in the last two decades. Forecasters install a series of initiating parameters into the computers which resolve the equations. Using nearly 100,000 ASOS (Automated Surface Observation Station) across the United States, GOES (Geostationary Operational Environmental Satellite), radiosonde weather balloon drop data, NEXRAD WS88D Radar, and Aviation weather data, supercomputers extrapolate the data using historic/climatology proportional odds and subsequent values of the parameters stated above. The NCEP (National Center for Environmental Prediction) houses the majority of these models for the United States National Weather Service highlighting the GFS (Global Forecasting System), NAM (North America Mesoscale Model), SREF (Short Range Ensemble Forecast), WRF (Weather Research and Forecasting) model. Each individual model uses calculations on differential initial parameters and resolutions to produce the extrapolation. Model prognostics for all NCEP guidance use the Zulu (ex: 12z) scale which is essentially Greenwich Time which run every 6 hrs. Other weather bureaus across the world also run separate super computers such as in Reading, England which runs the ECMWF (European Centre for Medium-Range Weather Forecasts). Also our neighbors to the north (Environmental Canada) run the commonly used GEM (Global Environmental Multiscale).

The critical differences between model output are the initial parameters. For instance a series of gaps in atmospheric data in the North Pacific often pose problems for forecast wavelengths across North America several days down the road. With large gaps in data fields across the globe, weather observation also never claim 100% accuracy. For instance one inaccurate rawinsonde data could cause major initiation problems. Also meteorologists run ensemble models such as the MREF, GEFS, and SREF in which forecasters take a computer model and modify the variables slightly in initiation therefore producing a series of prognostics in which a mean can be produced. High confidence in spaghetti plots often equates to high forecast confidence with little spread.

Forecasters also use a statistical mean known as MOS/MAV (Model Output Statistics). These statistical probabilities use historical/climatological along with operation computer model parameters to produce a several day outlook. MOS is not a computer model, but it basically output probabilities from mainstream computer models such as the GFS.

This entire computer data is generally referred to as 'guidance,' as it is not the final solution. Accurate interpretation is often necessary for producing higher skill forecasts. The GFS is often coined as producing inaccurate prognostics. Essentially this all goes back to the initial idea of initiation parameters. The data such as wind, temperature, humidity throughout all layers of the atmosphere often has too many gaps and inaccurate data. In a recent study NCEP scientists such the commonly more accurate ECMWF initiation data and filtered it into the GFS. The GFS uses different algorithms than the ECMWF, so the study compared where the source of error would be found. In the end result it was found that the GFS had a much higher degree of accuracy using ECMWF initiation data than the ECMWF had using its own initiation data. Therefore the algorithms in the GFS are not the problem, but it is the observational parameters used by the NCEP which are at fault.

Computer science in meteorology is a relatively new foundation which commonly dates to the high accuracy forecast of the 1993 March Superstorm in which the early ETA scored high in verification several days leading in advance of the storm. Meteorologists believe computer model guidance will never claim perfection. In fact by 2017 forecasters believe forecast accuracy for the seven day forecast will only improve to the current five day forecast accuracy. Technicians are in constant experimentation with the supercomputers in tweaking resolution grid levels, atmospheric variables, new mathematical equations, and new computer technology. In fact I have heard it through the grapevine that the GFS is going to be going through a major overhaul in the coming months. Computer models are constantly being updated and extinguished. In fact the GFS recently went under a renovation back in December, but NCEP verification charts show little to no correlation to higher 500mb chart accuracy. Remember the NGM (Nested Grid Model); well that model was eliminated in March of 2009. Also as mentioned above the ETA model retired in becoming the NAM.

Supercomputer meteorology is a definite inexact science which resolves in the physical/mathematical aspect of variable interpretation. Forecasters use these prognostics a basic semblance for overall pattern schemes and storm progression, but actual predictions should be left to the human aspect/error. Based on a study at the HPC (Hydrometeorological Prediction Center), human accuracy triumphs computer statistics nearly 75-90% of the time.

"Here north of Harrisburg 2010 statistics"
(Severe Weather Stats...)
Severe Thunderstorm Watches- 0
Severe Thunderstorm Warnings- 0
Tornado Watches- 0
Tornado Warnings- 0
Total Thunderstorms- 1

(Precipitation Stats...)
Flood Watches- 2
Flood Warnings- 1
Monthly Precipitation- 1.91inches
Yearly Precipitation- 6.11inches

(Temperature Stats...)
Heat Advisories- 0
Excessive Heat Warnings- 0
90degree days- 0
The views of the author are his/her own and do not necessarily represent the position of The Weather Company or its parent, IBM.
Reader Comments
The Northeast Weather Blog...
Previous Entries for 2017