A possible unsettled end of the week...
"Afternoon Thoughts"(Updated 9/13)
Good afternoon all!!! So the big winter forecast debut is over and now it is time to analyze the pattern each week to make sure the forecast is on track. I think this coastal storm was optimistic in regards to the blocking scenario with a rex block/banana high which kept the low moving at a slow rate and allowing the precipitation to penetrate areas as far west as State College-Hagerstown. And looking into the long range this pattern appears to continue with slow moving cutoff lows and troughs over the east. This time of year is critical as historical records prove several scenarios. If we have a dominated mild October there is nearly a 75% chance of a mild winter to follow. So the key is to have a cold October as nearly 7 out of 10 cold Octobers featured cold and snowy winters. As for September there is not as much of a direct correlation between average temperature anomalies and winter average temperatures, but a cooler than normal September is loosely more favorable for a cold winter than a mild September, and it appears this September will fit the cooler than normal pattern. I have been analyzing trends this past week and it is looking more and more like an I-81 corridor winter. That means that coastal storms will track close enough to the coast for I-95 mixed precipitation with I-81 in the core axis of the heavy snow. Also this winter appears to have a higher than normal opportunity for large snowstorms with several large storms making for the higher than normal snow totals. I think this winter will be highly volatile with bitter cold vs. warm patterns. That though is typical of El Nino winters and is very favorable for large coastal storms. Remember my blog on the average Middle Atlantic Winter, a transition NAO from positive to negative correlates to coastal lows. Also current weather pattern regimes in northern Canada are bitter cold currently and that will continue. A build-up of cold air will allow a snow cover to build and ice to develop as we head through late September, which will be favorable for the US down the road. A few things can go wrong this winter such as a farther west trough centered in the Midwest as occasional lingering effects of La Nina with the negative PDO bring a weak and small southeast ridge. But really I think pure bad luck is the biggest detriment that will cause a lack of snow. And we all know we aren't the luckiest especially those of us in the Lower Susquehanna Valley, hahaha. Anyways that will be the last formal mention of winter in a blog for a few weeks. I just wanted to post a few thoughts of mine over the past week that were failed to be mentioned in my winter outlook.

By the way the new Fall blog format is now out. As you may have noticed the tropical discussion and severe weather outlooks have been replaced with a long term forecast and a fall foliage outlook. Have a great day!!!

"Regional Advisories"


(Courtesy of NOAA)

"Current Weather Map"


(Courtesy of Wunderground)

"7-Day Forecast Discussion"(Pennsylvania, Maryland, Delaware)(Updated 9/13)
1018mb high pressure remains in control for Monday for the entire Middle Atlantic region for another beautiful day. 15C H85 thermals will promote a mild day for much of the Middle Atlantic under clear skies only with a few patchy cumuli. Dew points will generally be pretty low in the mid to upper 50s throughout the day with low 60s over southern Maryland and southern Delaware. Patchy morning fog is likely after some radiational cooling. With a 15degree temperature contrast between lows Sunday night and water temperatures fog will become locally dense in the river valleys particularly across the western branch of the Susquehanna with visibilities below a quarter of a mile. Elsewhere generally ground fog will form with condensation values being reach by morning under calm winds and high pressure. Fog will limit visibility generally down to 1mile in the mountain valleys. By 9am fog will burn off with brilliant sunshine throughout the day. Highs will approach 84-86 for Washington DC with low 80s for most of Maryland, Delaware, and southern Pennsylvania. Western Maryland and north of the Pennsylvania turnpike will have highs in the upper 70s. Monday night will feature once again the typical Autumn radiational cooling conditions with clear skies, calm winds, and low dew points. With cool air sinking from the mountains into the valleys and the warm air rising, valley locations may drop into the 40s for western Maryland west of Cumberland and 40s for western and northern Pennsylvania. Central Pennsylvania and northern Maryland will see lows in the low to mid 50s with upper 50s and low 60s for Delaware and southern Maryland. Tuesday will be another gorgeous day with 1018mb high pressure in control. A cold front though will be dropping down through the Great Lakes and New York State promoting a few afternoon cumulus and cirrus clouds. Once again similar fog conditions will be likely Tuesday morning as there was Monday morning. This time of year is fog season you have to remember. Similar high temperatures will occur Tuesday as Monday but slightly warmer as winds shift near 260degrees. Highs will reach the mid 80s for the Philadelphia, Dover, Baltimore, and Washington DC metro areas with low 80s in surrounding suburbs. Western Maryland through the rest of Pennsylvania will feature highs in the upper 70s. Conditions begin to deteriorate slightly through Tuesday night. An alto-stratus deck will begin to move south through Pennsylvania and northern Maryland overnight. Weak frontogenesis will inhibit most moisture with PWATs only near 1inch, but a few sprinkles are possible with a few hundredths of an inch of rain for the state of Pennsylvania. Overnight lows will be in the 50s for Pennsylvania with low to mid 60 for Maryland, Delaware, and the Philadelphia metro region. Wednesday morning the stratus cloud deck will begin to thicken over the region with a few morning sprinkles over Maryland and Delaware. With the cold front passed through the Middle Atlantic stalling over northern Virginia, cool air will work its way over the region with a strong 1028mb high to the north. Cold air damming conditions will prevail and a difficult forecast resumes for the end of the week. Wednesday looks generally cloudy with cool temperatures. Highs for elevations above 1800ft will be in the low to mid 60s with 70s elsewhere over the region. Wednesday night begins the overrunning event with a series of weak waves along the quasi-stationary boundary. GFS is really on the wet side producing several inches of rain for southern Pennsylvania and northern Maryland, but I think it is suffering some convective feedback problems. Although the ECMWF has gotten increasingly wet in this time period, so possibly another heavy rain event is in store. Wednesday night will feature lows in the 60s for the entire region of Maryland and Delaware with upper 50s for southern Pennsylvania and mid 50s for northern Pennsylvania. QPF will remain below .05inch overnight Wednesday.

Just a reminder, this period from Wednesday through Friday remains lower than normal confidence, but I will provide updates throughout the week in my comments. Anyway clouds will begin to lower Thursday with IFR conditions for most of Pennsylvania except for extreme northwestern areas and all of Maryland and Delaware. Stratus ceilings will lower to 700ft with visibilities dropping to near 5miles. Isentropic lift and post frontogenesis will allow light to moderate rain to form Thursday with a weak shortwave. PWATs also will increase towards later in the day as tropical moisture works into the region up from the Gulf of Mexico. QPF amounts remain uncertain, but a general .5inch or so is possible. Rainfall will be in the form of several waves. Highs Thursday will be cool with an anticyclone to the north favoring cold air damming; also the flow will be onshore. Highs will be in the 50s for areas north of the Pennsylvania turnpike with 60s to the south through southern Maryland. Towards Thursday night a low pressure ejects out of the southeast along the quasi-stationary boundary. Increasing moisture and isentropic lift will promote a period of moderate to heavy rain towards Thursday evening with maybe some heavy QPF towards .75inches. Thursday night lows will be in the 50s for all three states with low stratus and rain. Friday will feature more rounds of rainfall ranging in intensity with weak warm air advection aloft, but cold air damming at the surface. Rainfall amounts will be .25-.5inches with highs in the 60s along and south of the Pennsylvania turnpike with 50s to the north. Friday night again will feature rain in the evening, but conditions may improve late. Lows again will be in the 50s. Keep in mind this period remains highly questionable and volatile so stay tuned for the latest updates. For now a reasonable estimate is for a period of unsettled weather from Wednesday through Friday with on and off rain, possibly heavy at times. Temperatures will also be well below normal with cold air damming conditions from a strong 1030mb high to the north. By the weekend conditions will improve; see the long term forecast for more details.

"Regional Radars"


(Courtesy of Wunderground)

"Regional Satellite"


(Courtesy of Penn State Meteo.)

"Lower Susquehanna Valley Forecast"(Franklin, Adams, York, Lancaster, Cumberland, Perry, Dauphin, Lebanon Counties)(Updated 9/13)
High pressure will dominate the weather pattern for Monday and Tuesday across the Lower Susquehanna Valley with beautiful conditions. Monday morning will feature some patchy fog over the region with a land to water temperature contrast of 10-15degrees especially along areas lakes and rivers. Fog will limit visibilities in some areas in the morning to .25mile especially towards Halifax and Millersburg. Also light ground fog will likely form in the valleys Fishing Creek, Stony, Clarks, and Powells. Also light ground fog is likely along the foothills of South Mountain and over the farmland in Lancaster County. Fog will burn off in the morning with sunshine in the afternoon for all location. Skies will be generally completely clear with just a stray cumulus over the mountains. Highs will be slightly warmer than normal near 82 for Harrisburg, York, and Lancaster with 80 in the surrounding suburbs with upper 70s over northern Dauphin and across Perry Counties. Monday night will feature radiational cooling conditions with clear skies and calm winds. Temperatures will bottom out slightly below normal in the mid 50s for areas north of the Pennsylvania turnpike and around South Mountain with lows in the upper 50s for Lancaster and southern York County. Fog will form by early Tuesday morning for once again the same locations as Monday morning favoring the mountain valleys and farmland of the Lower Susquehanna Valley. Warm temperatures aloft will promote highs a degree or two warmer than Monday remaining slightly above normal. Highs will likely reach 83-84 for York, Lancaster, Harrisburg, and Gettysburg with lower 80s for surrounding areas and upper 70s for Perry County. Sunshine will prevail throughout the day with a touch of a small cirrus deck by dusk. Tuesday night will feature the approach of a weak backdoor cold front dropping south over the region. Weak lift with the front combined with poor upper air dynamics will promote most precipitation, but late Tuesday night a few sprinkles of a hundredth of an inch or two is possible. The front will push to the south of the Lower Susquehanna Valley with a shift in wind trajectories from the west to back onshore similar to the past few rainy days. Tuesday night will feature lows in the mid to upper 50s for all areas. Questions begin to arise towards the later part of the week as a stalled front and waves of precipitation will affect the valley Wednesday through Friday. Wednesday though is looking relatively dry with just cloudy skies and cool temperatures with highs in the upper 60s for Harrisburg, York, and Lancaster with mid 60s for Perry County and Northern Dauphin County. QPF looks generally below .1inch for much of the day. But by evening the first shortwave advances east from the west with light to moderate rain overnight especially towards early Thursday. Lows Wednesday night will be in the upper 50s for all locations with lows near 60 for the city of Lancaster. Thursday is looking gray and dismal with a chilly easterly wind with rain. Periods of rain are possible during the day with amounts varying to possibly moderate to heavy amounts (.5-.75) depending on the exact synoptic. Highs will be in the 60s for all areas with low 60s possible for elevations above 1500ft over South Mountain and across northern Dauphin County. Thursday night looks continued wet with periods of rain and rain showers. Rainfall amounts near .25inches are possible with lows in the upper 50s. Friday should feature again light fog, low stratus, and cool temperatures in the low 60s to perhaps upper 50s, and rain. Rainfall amounts will be near .25inches+. During this period from Wednesday through Friday there will be dry periods without rainfall as rainfall will not be as steady as the last event, but still conditions will be pretty miserable once again. By the weekend a cold front pushes the stalled boundary out of the area to allow for an amplified jet stream over the continental United States with well below normal air by Sunday over the Lower Susquehanna Valley; another strong taste of Fall.

"Current Lower Susquehanna Valley Radar"


(Courtesy of Wunderground)

"Chesapeake Bay and Atlantic Coast Marine and Boating Forecast"(Maryland and Delaware Coastal Forecast)(Updated 9/13)
Monday and Tuesday look very nice over the open waters of the Chesapeake and Atlantic shorelines of the Middle Atlantic. A general 270degree westerly flow will dominate for Monday and Tuesday with winds around 10knots over the open water, which is well below small craft advisory thresholds. But towards Wednesday conditions begin to deteriorate as a cold front moves through the Middle Atlantic the first half of Wednesday. Winds will increase to near 20knots Wednesday with the flow begin to turn more onshore as the day progresses and the front stalls over northern Virginia. As the front begins to stall out over the Middle Atlantic an overrunning regime will form from Thursday through Friday. Current QPF totals approach 1.5inches or more for many areas in the region as a series of waves move along the front. Rainfall will be periodic with showers and not a general shield. But conditions will still be poor with IFR conditions with cloud ceilings down to 500ft over the Chesapeake and Atlantic coastline. The flow will be out of the east with gusts occasionally up to 20knots. A small craft advisory may be issued towards later in the week. Wave heights will be minimal throughout the week generally 1-4ft for all coastal waterways. Overall the first half of the week will be free of marine concerns, but by the end of the week sporadic stratiform rain showers will form with low stratus and an onshore flow. Conditions will improve towards the weekend as a trough moves in over the region with a final cold frontal passage on Saturday. High pressure will build in for a chilly, but sunny Sunday. Highs this week over the waters will range from 65-75degrees. Happy boating!!!

"Current Atlantic Coast Forecast Wave Heights and Chesapeake Bay Forecast Wind Direction/Speed"


(Courtesy of NOAA)

"Fall Agriculture/Gardening 7-Day Outlook"(Updated 9/13)
Well there are less than a handful of gardening discussions to be posted. I cannot say I am overly sad though as about this time of year I get "gardened out," if that makes sense. In any case my vegetable garden is still throwing out a decent amount of produce. I have been consistently picking celery the last few days with decent sized stalks, about 20 of them this week. I have been still picking many tomatoes especially the cherry tomatoes and romas. My Early Girl tomato plant has completely died and I picked the remaining fruit. I also picked all of my leeks and will try to make potato and leek chowder and see how it tastes. The leeks grew to a thickness of about a quarter to half dollar diameter. I have also been still picking Swiss Chard. It is amazing how long the Swiss Chard has lasted as I have been picking it consistently since March, amazing! My Blueberry bushes are shedding their foliage with a deep red the color of a burning bush in the Fall. My lettuce and spinach is still growing although a few of my Spinach plants have bolted so I have picked them out of the garden. The lettuce is of the Buttercrunch variety. The herbs are still producing and I use them for almost every home-cooked meal. My beets have all been picked and they grew to about the size of golf balls and slightly large. The look wonderful with about the perfect size and shape! My yellow beans have all been picked this week also with a final batch that was had for dinner the other night with brown butter, yum! I still have a watermelon growing, so I guess I will see how that progresses in the coming days. It is not quite ripened yet. My broccoli and cauliflower are not doing too well; I just never seem to have any luck with Fall crops. My Big Bertha pepper plants are still producing many peppers surprisingly even with the cool and damp weather of the last few days. I also pulled all the dead and zucchini plants away and began to put some of my garden trellises away in the shed in preparation for colder times ahead. Overall another very successful vegetable gardening year! Now I cannot wait to start fall decorating with mums and ornamental cabbage plants!

Precipitation totals for this week remain high and with the recent heavy rain for many areas over eastern Pennsylvania, watering concerns will remain low. For areas though over southern and west-central Maryland along with western Pennsylvania watering may be necessary for Monday or Tuesday. But towards later in the week a stalled front and cut-off low will allow precipitation to move in for most areas possibly heavy especially for areas south of I-80. As far as frost/freeze concerns this week, you may have noticed I added the freeze map below for historical averages. This week I do not expect and widespread frost or freeze for most areas, but for the higher elevations of northern Pennsylvania lows may drop in the 30s by next week for Saturday night. Clouds and higher dewpoints should prevent most cold nights this week.
"Soil Moisture Anomalies and 5-day Precipitation Amounts from Hydro Prediction Center"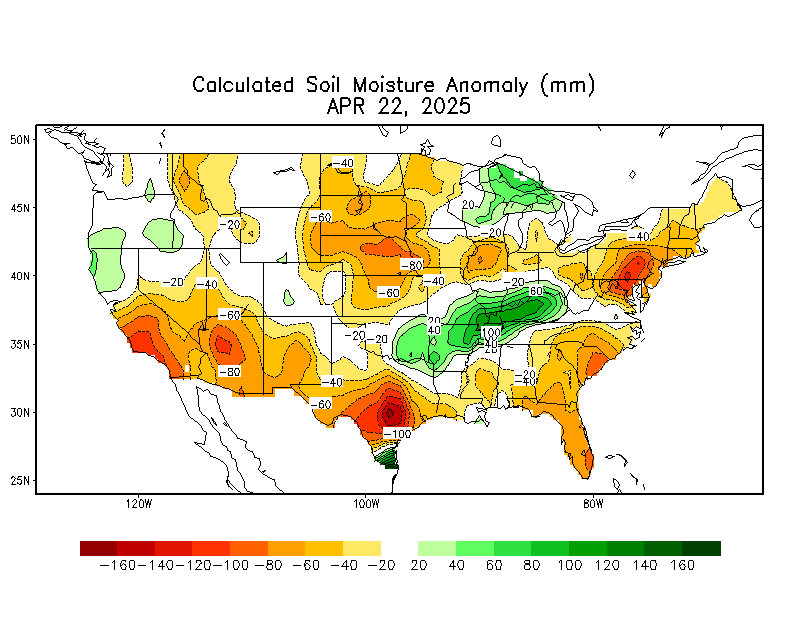 (Courtesy of NOAA)

"Average Date of First Freeze"


(Courtesy of NOAA)

"Fall Foliage Outlook" (Updated 9/13)
Anyone who has read this blog for a short period of time knows Fall is one of my favorite times of the year. In fact the month of October is one of my favorites. You cannot beat those cool days with a myriad of colors across the mountains and country sides. I was pretty busy this weekend taking some day trips such as up to Clarks Creek fishing for late season trout, which proved to be semi-successful with two fish. Also I took trip out to the East Broad Top Railroad which is a historical landmark for the US as one of the oldest narrow gauge railroads in the United States. It is a scenic steam locomotive ride through eastern Huntingdon County. I got to see how some of the early colors are doing and I was a bit surprised. Many locations across Maryland, Delaware, and southern Pennsylvania have already experienced a few bouts of color in young and distressed maples and some color in dying sumac and roadside invasive species weeds. But from about the Blue Ridge Mountains on north and west color is beginning to show a bit more in the 5% range. Elevations above 2000ft from central Pennsylvania through the Laurel Highlands are experiencing decent change for adult maples, dogwoods, and birch. Across western Maryland and northern Pennsylvania color is around the 5-10% range with elevations above 2200ft even showing some defined color for Maples with some spotty yellows on young oaks. As each passing day with shorter and shorter days more color will show. Peak fall foliage should be running about 5-10 days ahead of average based on current reports especially across northern Pennsylvania. Also a cool weather pattern will continue through the end of the month favoring enhanced color change. The northern side of east-west mountain ridges above 1800ft will notice the color first. For those in southeastern Pennsylvania in the Philadelphia metro region through most of Maryland and Delaware, you will have to wait another week or two for any color change.

"Long Term Outlook" (Updated 9/13)
The long term weather pattern equals some very interesting weather in store for the entire east coast, but especially for the Northeast and Middle Atlantic. A very amplified pattern looks likely as we start towards the end of the month. Latest ECMWF and GFS runs indicate a large and expansive western ridge with the PNA spiking to positive 2. This will allow a deep trough to form over the east coast. A few GFS runs dig the H85 0C line down through the southern Middle Atlantic towards the end of the period. But before everyone goes jumping to conclusions, the GFS has a definite bias outside of 180hrs of over-amplifying the pattern. Therefore an expansive cold deck like the GFS shows is unlikely. But what is evident is a more moderate approach similar to the ECMWF with a weaker trough, but still well below normal air. Therefore I think we can begin taking a look at frost and freeze potential towards the end of the month especially for locations north of interstate 80. So when looking at long term computer models run to run do not analyze the exact placement of the 850mb thermals, but take a look at the more pattern approach in the 500mb range with jet stream flows. All in all a cool end to the month is likely with the cold air entering the region next weekend as a cold front moves through Saturday. Highs towards the beginning of next week will likely be in the upper 60s with lows in the low to mid 40s with areas north of I-80 with highs in the low 60s and lows in the 30s. The GFS insists on a series of waves of low pressure up the trough axis through next week, but for now I will leave the forecast dry. In any case both the GFS and ECMWF produce a decent amount of rain through the end of the month with the GFS towards excessive amounts over 5inches in the next two week period. I must say I am excited to be finally looking at these types of patterns again. During the Summer I do not use the computer models as much, but by Fall I begin to use everything.

"Current NAO and PNA Predictions"


(Courtesy of NOAA)

"Monthly Temperature/Precipitation Outlook"(October)(Updated 9/13)
This monthly outlook is going to be posted a bit early this year for October. I never issued a September forecast and now it is the middle of the month so I decided to forecast October instead of the last two weeks in September. Therefore this outlook is a bit lower than normal for confidence. As many probably could guess I am going with a colder than normal October. Long term GFS especially is consistent with trough formation over the east coast and an amplified western ridge. Latest ECMWF is also steadfast, but not amplified with weaker western ridge and a weaker trough, but they are still evident. Teleconnections are a bit more favorable also for a cool pattern across the east coast. It appears the PNA will be spiking highly positive towards October 1 with the NAO and AO more towards neutral. As far as precipitation it appears near normal precipitation is likely with a drier start to the month gradually becoming more active. If the cooler than normal October verifies historical odds definitely favor a colder than normal with quite a bit of snow for the upcoming winter. I guess all we can wish for is not another October 2008 which was extremely mild and again followed by a mild winter. Looking on a more global perspective there is a building dome of cold air over the Arctic towards Greenland and northern Canada. This cold air will continue to build and likely be a catalyst for bits of cold air to break off and surge to the United States with strong cold fronts.

Temperature- As I already mentioned I believe this month will feature cooler than normal temperatures will a general trough over the Middle Atlantic. I think areas north of I-80 will have the colder anomalies as occasional stalled fronts affect southern Pennsylvania, Maryland and Delaware with clouds and precipitation while highs to the north allow radiational cooling for northern Pennsylvania. I am going with a general (-1)-(-2) temperature anomaly for most areas with a generally (0)-(-.5) for the metros of Philadelphia and Washington DC. Frosts and freezes do look likely for most all locations this month with periods of colder than normal weather. Especially early in the month frosts may occur with a high pressure over the region and a trough.

Precipitation- Precipitation looks to be near normal for the month with a dry start to the month as a strong high pressure looks to be over much of the eastern United States in a general benign weather pattern. Towards the middle of the month and the end the active storm track should resume similarities to earlier in the month of September. The subtropical jet will feature periods of storms tracking up the east coast. As far as snowfall, most likely at some point in the month areas, in the lake effect snow belts of Maryland and Pennsylvania will see at least flurries. It is too early to tell whether any system like October 2009 will affect the region.

"Temperature and Precipitation Outlooks from Climate Prediction Center for next 30 days"


(Courtesy of NOAA)

"Here 10mi Northeast of Harrisburg, PA 2009 Statistics"
(Severe Weather Stats...)
Severe Thunderstorm Watches- 8
Severe Thunderstorm Warnings- 9
Tornado Watches- 0
Tornado Warnings- 0
Total Thunderstorms- 33

(Precipitation Stats...)
Flood Watches- 4
Flood Warnings- 1
Monthly Precipitation- 2.11inches
Yearly Precipitation- 30.95inches

(Temperature Stats...)
Heat Advisories- 2
Excessive Heat Warnings- 0
90degree Days- 9
Highest Temperature- 95degrees
The views of the author are his/her own and do not necessarily represent the position of The Weather Company or its parent, IBM.
Reader Comments
Comments will take a few seconds to appear.
Post Your Comments
Please sign in to post comments.
Not only will you be able to leave comments on this blog, but you'll also have the ability to upload and share your photos in our Wunder Photos section.
The Northeast Weather Blog...
Recent Posts
Local Weather
51 °F

Clear
Previous Entries for 2017
Personal Weather Stations