Atlantic is heating up
Atlantic Ocean
It's that time of year again when we see the tropics heat up. After an early start and then a month long quiet period, things are returning to normal. Conditions are improving overall in the Atlantic and August is coming. We are starting t see an uptick in activity with 98L and the wave train.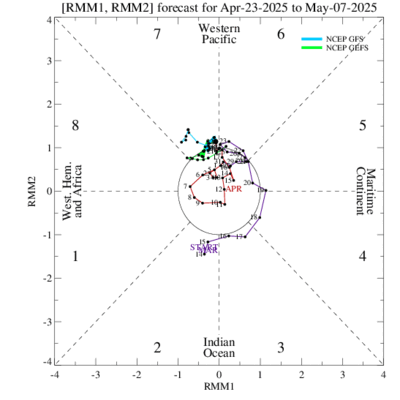 98L is a non-tropical low 750 mile ENE of Bermuda. It has some convection and is prducing gale force winds. The NHC is giving 98L a 40% chance of developing in the next 48hrs. I think this perdiction is reasonable based off current trends. 98L will run into cooler water over the next couple days so development will be limited. 98L will not affect any land areas and is only a threat to shipping intrests.


A tropical wave near the Cape Verde island has a low pressure and showers/thunderstorms. Those storms however have been decreasing for a little while. This wave is in a favorable/marginally favorable environment and has a small chance at a TS. The NHC has no mention on it but a few global models do develop it into a TD. I give this wave a 10% chance of development in the next 48hrs. Models have been developing the wave behind it into something more. The runs are inconsistent but say that this wave has potential. There are no other note worthy areas in the Atlantic.

img src="
">

Reader Comments
New Comment
Post Your Comments
Please sign in to post comments.
Not only will you be able to leave comments on this blog, but you'll also have the ability to upload and share your photos in our
Wunder Photos
section.
About wxchaser97
| | |
| --- | --- |
| | I'm in high school and love meteorology and extreme weather. I've been fascinated by weather since I was 5, and I plan on becoming a meteorologist. |
Tropical Blogs
Tropical Weather Stickers®
Local Weather
| | |
| --- | --- |
| | Clear |
Previous Entries for 2014
Personal Weather Stations