Nadine lives on, 96L to be a tropical depression soon, pattern change ahead
By:

wxchaser97

, 12:10 PM GMT on October 02, 2012

+

4
TS Nadine
Tropical storm Nadine is holding on despite higher shear, dry air, and cooler SST's. Nadine is in the process of completing a full loop in her track. The satellite appearance looks to have improved a little since last night. At 5am EDT Nadine had 65mph winds, a 995mb pressure, and was moving ESE at 7mph. Nadine has lasted almost 21 days in the open Atlantic but she is expected to turn extra-tropical in a couple days.

Nadine is currently getting getting impacted by shear from the south and southeast. This shear has been strong enough to disrupt Nadine's circulation at times. The wind shear has also allowed some dry air to get into Nadine. This is confirmed by satellite showing limited convection and water vapor imagery. Nadine should begin to weaken due to these factors but Nadine has had other plans. Convection has been re-wrapping around the center and she has even developed an eye-like feature, see figure 1 for satellite. Microwave imagery shows that there is no eyewall around this feature but one may be trying to form. With Nadine's recent burst of life I will not weaken her as much as I would with the conditions she is in. Nadine probably only has 60-72 hours left before she transitions into an extra-tropical storm. Nadine may try to turn back toward the west or continue to go north but that will be taken care of later. The Azores will still receive some impacts from tropical storm Nadine no matter what state she is in.


Figure 1: Nadine wrapping convection back around the center.

The forecast track for Nadine has been becoming easier to make. After Nadine completes this loop models have a good handle on where she goes. They take her NE and then slowly curve her back to the west. This is possible but it is unlikely that Nadine would redevelop if she even made it. As a trough and low pressure come towards Nadine she will be accelerated to the NNE. How soon this happens and how strong the trough will be is still a little uncertain. Right now I am near the NHC track as that is where model consensus is. When Nadine gets accelerated to the NNE that should be the end of her. The long anticipated end of Nadine is almost here after about 3 long weeks with her. See figure 2 for the whole Atlantic tropical outlook.


Figure 2: Whole tropical outlook for the Atlantic.

Invest 96L
A strong tropical wave that came off of Africa several days ago was tagged 96L by the NHC. What is unusual is that not many waves come off Africa at this time of year and that the environment is favorable. SST's are warm, shear is forecasted to be light to moderate, and the air should be moist. Conditions ahead will allow a tropical depression to for and intensify. Right now 96L has a decent satellite appearance showing the invest strengthening. The low pressure system with the wave is slowly intensifying as well showing a better defined low, see figure 3 for satellite view of 96L. 96L still has some work to do before it becomes a tropical depression however. The NHC in their 8am TWO gave 96L a 70% chance of development. Right now I say 96L has a high chance, 80%, of becoming a tropical depression in the next 48hrs. I think 96L should become a tropical depression sometime tomorrow or late tonight. 96L will be pulled to the north by the same weakness that Nadine is near. 96L isn't a short term threat to land but the Azores should watch the progress of 96L.


Figure 3: 96L continues to become better organized.

Pattern change ahead
Two things will be changing in and around the US. The first change is repeated cold shots from Canada will be impacting the US. The next two weeks look to be a big cool down for the eastern half to two thirds of the US. The CPC put most of the country in below average temperatures with the Midwest being in the heart of the cold. Models are indicating that this is only the beginning and more troughs with cold air are to come. The latest one month outlook has the eastern half locked in below average temperatures with above and below amounts of precipitation. Winter could also be a cold and snowier one than last winter for many. We will have to continue to watch models to see what they show.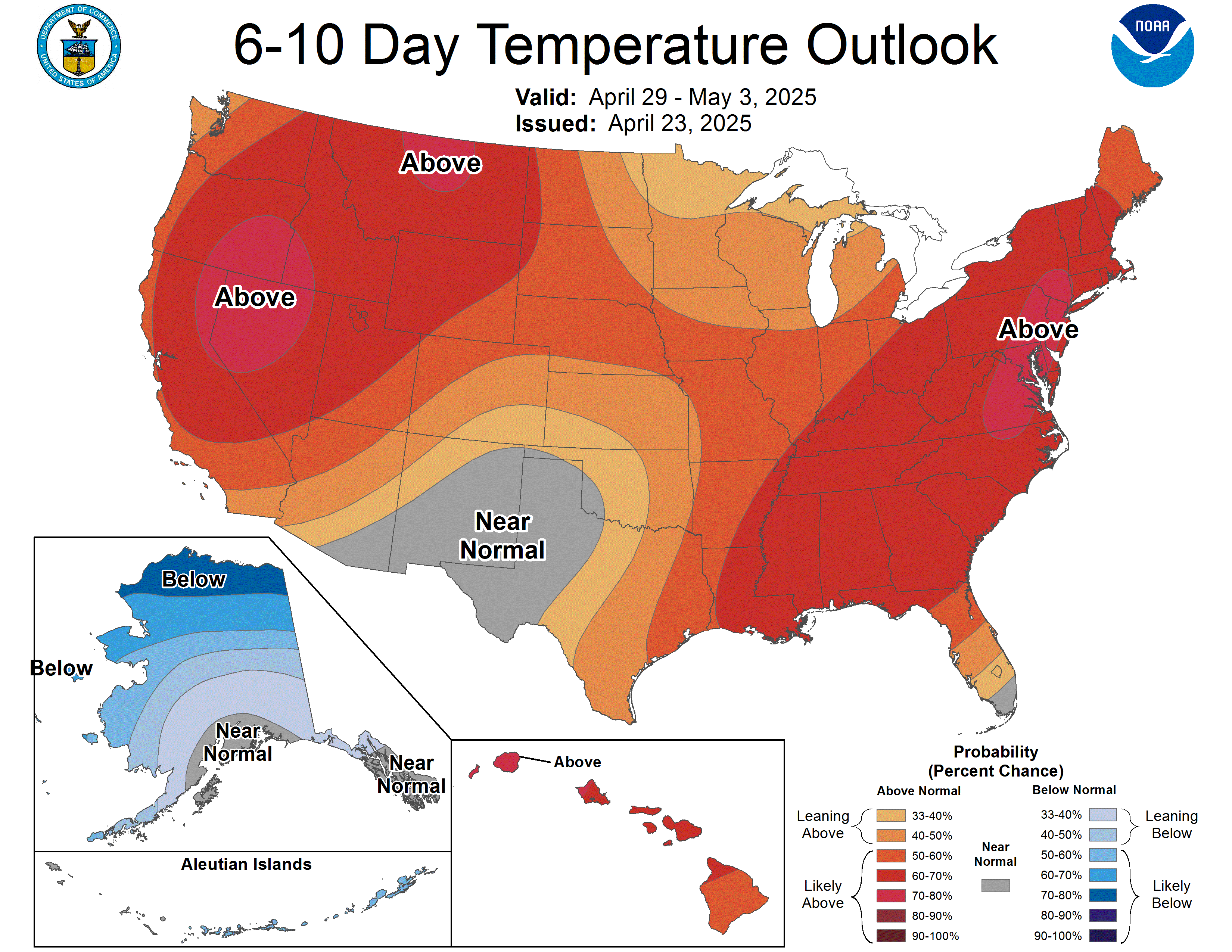 Figure 4: Big temperature changes coming for many.

The second pattern change is we have to look towards closer to the US for tropical development. After invest 96L the Cape Verde season will likely be shut down. Any possible storm should form from cold fronts or energy near the US. These storms can be deadly as the can spin up fast, take people by surprise, and become strong. While models don't show a storm forming in this area right now it is possible for a storm to form in a little while. Conditions are not that favorable but they may improve and it is that time of year.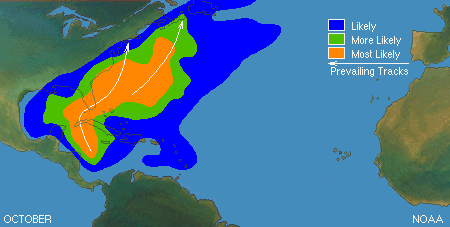 Figure 5: This chart shows the most likely areas of development climatology speaking.

Have a great day everyone and I will have a new update tomorrow.

Reader Comments
New Comment
Post Your Comments
Please sign in to post comments.
Not only will you be able to leave comments on this blog, but you'll also have the ability to upload and share your photos in our
Wunder Photos
section.
About wxchaser97
| | |
| --- | --- |
| | I'm in high school and love meteorology and extreme weather. I've been fascinated by weather since I was 5, and I plan on becoming a meteorologist. |
Tropical Blogs
Tropical Weather Stickers®
Local Weather
| | |
| --- | --- |
| | Overcast |
Previous Entries for 2014
Personal Weather Stations