Tropical Storm Flossie threatens Hawaii


STORM TRACK//


**Update***



Tropical storm Flossie entered the Central Pacific Basin (140W-180IDL) Saturday morning (Sat. afternoon EDT) as a moderate 50 mph tropical storm, and further weakening was expected. However Flossie is now entering an area of warmer surface waters which could lead to the storm re-organization and that is not what the 50th US Sate of Hawaii doesn't want to hear.


Expect major rainfall from this storm over most of the Hawaiian Islands, as well as high waves, high rip current risk, widespread tropical storm winds brining down trees and causing power outages.


Hawaii, NWS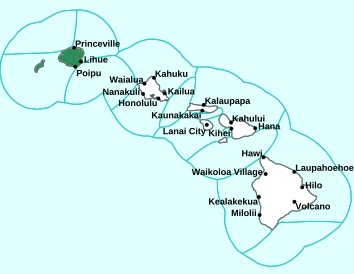 A flash flood watch is in effect for the islands as well.




Warmer waters are ahead of the storm which could help intensifying it but not too fast as there is a dense layer of dry air ahead and right now there is some dry shear affecting the storm. I expect the storm to slowly weaken from now on but to be strong enough to reach Hawaii and bring some adverse weather there.


More info later... expect the 5 AM HST ( 11 AM EDT) advisory shortly
Mahalo for visiting...





click on image to visit the CPHC website

Reader Comments
Comments will take a few seconds to appear.
About trHUrrIXC5MMX
Featured Blogs
Local Weather
77 °F

Clear
Previous Entries for 2015
Personal Weather Stations
Cranbury

Norwalk, CT

Elevation:
86 ft
Temperature:
71.9 °F
Dew Point:
71.3 °F
Humidity:
98%
Wind:
Calm
Wind Gust:
0.0 mph

Updated: 6:53 AM EDT on July 30, 2015
Eagle Ridge

Marietta, GA

Elevation:
1170 ft
Temperature:
75.6 °F
Dew Point:
74.0 °F
Humidity:
95%
Wind:
Calm
Wind Gust:
0.0 mph

Updated: 6:53 AM EDT on July 30, 2015