Tormentas en Argentina, Brasil y Uruguay
By: serazul , 2:21 PM GMT on January 24, 2014
Clima Severo en Argentina,Uruguay y Brasil con tormentas intensas,altas temperaturas, vientos fuertes, granizadas y rayos fueron los fenomenos mas destacados.

En Argentina las temperaturas superaron los 40º en casi todo el pais. En la Capital Federal fue el mes de Enero más caluroso de los últimos 53 años alcanzando una sensación termica que superó los 47.
En Argentina fueron 4 muertos en Catamarca, uno por rayo en Fiambala y 3 por alud en El Rodeo. Ademas hay 9 personas desaparecidas, habria que sumar a los fallecidos por la ola de calor.

Aqui un compilado de imagenes volcadas en las redes durante esta semana.



TORMENTA ELÉCTRICA EN SANTA CATARINA, Brazil





RAYOS SOBRE MONTEVIDEO -Metsul






Argentina



Charras, Arg





Tornado en Chascomus a 00km de Capital BsAs, Argentina
Jue 23/01 - Fuente: José Bianco - meteorologo @Josebianco10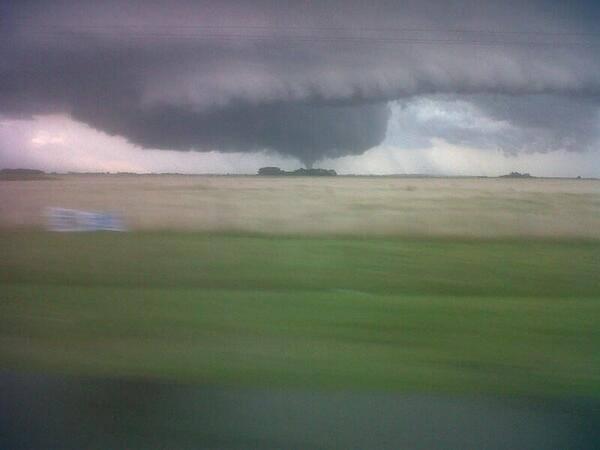 La Plata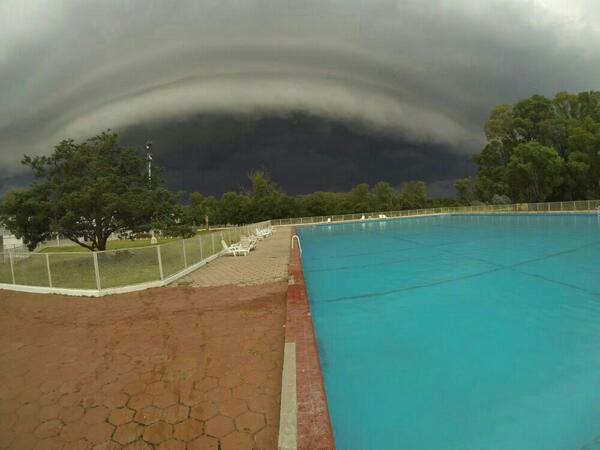 Granizo -Meteorología y Medio Ambiente




Rayos en zonas de Veraneo Villa Gesell y Mar del Plata ocasionaron muertos y heridos






Zárate,Buenos Aires / Foto - Lucas Paiz- Meteorología de la República Argentina






CACERIA DE TORMENTAS
Supercelda de base baja en Lobos llegando a Roque Perez -ARG Tormentas Argentinas
>> VER VIDEO

Entre Roque Perez y Lobos, Bs.AS.





Paso Vera


Reader Comments
Comments will take a few seconds to appear.
Post Your Comments
Please sign in to post comments.
Not only will you be able to leave comments on this blog, but you'll also have the ability to upload and share your photos in our Wunder Photos section.
About serazul
Ser Azul-Blog para informe Meteorologico e influencias de Astros
Featured Blogs
Previous Entries for 2014
Recommended Links