Photo's of a 1986 Panasonic Partner
By:

plapman

, 12:34 PM GMT on July 29, 2012

+

1
Today will be partly cloudy in the morning, then overcast with thunderstorms. The high will be 31C(88f). Winds from the SW at 5 to 10 km/h. Chance of rain 60% with rainfall amounts near 2.8 mm possible.ToNight will be overcast with thunderstorms in the evening, then mostly cloudy. Fog overnight. Low of 15C. Winds from the NNE at 10 to 15 km/h shifting to the NW after midnight. Chance of rain 80% with rainfall amounts near 6.1 mm possible.
--------------------------------------
I think it's just about time for a new hard drive. I had to do another chkdsk yesterday to get my comp up and running.
I have the photo's of the old lugalong as I call it. The thing still starts but I guess the hard drive has siezed as it couldn't find an OS. I threw my 51/4 inch floppys out years ago so I couldn't get it to boot.
Here's the photo's of the old beast.
The Beaast


The Beast Beside a new Laptop


An Ad For the Beast
http://i196.photobucket.com/albums/aa69/plapman/P anasonic/PanasonicAd.jpg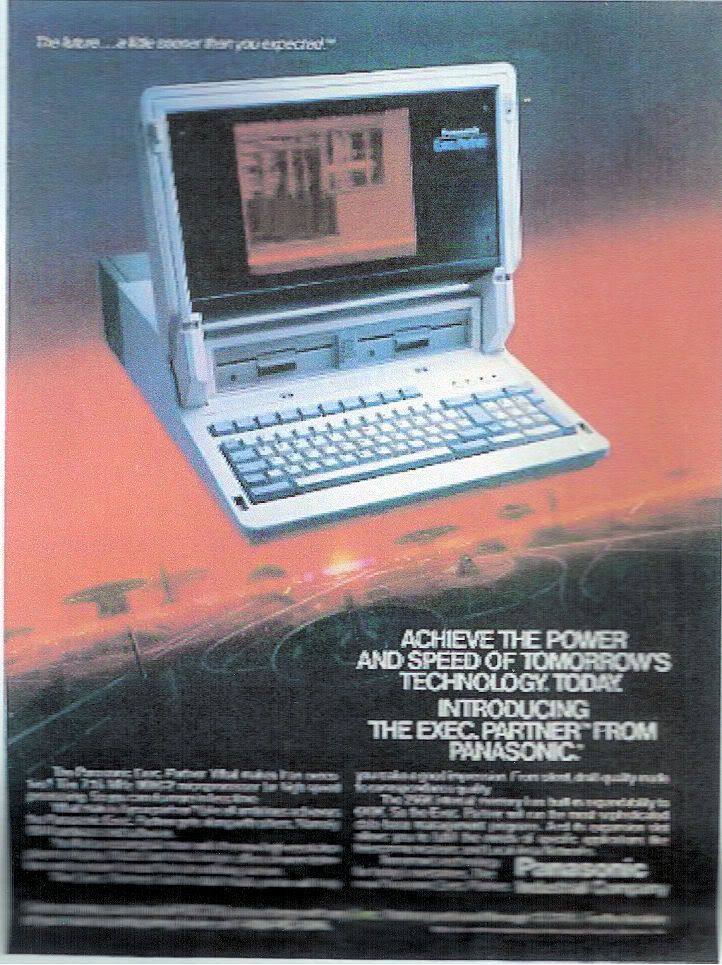 It's hard to believe the list price was $2595 with 1 folppy drive and $3795 or one with 2 floppies.
Well I have to go The Queen has to bring coffee to the granddaughter who's out camping.
Reader Comments
New Comment
Post Your Comments
Please sign in to post comments.
Not only will you be able to leave comments on this blog, but you'll also have the ability to upload and share your photos in our
Wunder Photos
section.
About plapman
| | |
| --- | --- |
| | Retired and loving it. If I'd have known about retirement befor I started my 40 year career with the government of Manitoba I'd have retired first. :) |
Tropical Blogs
Tropical Weather Stickers®
Previous Entries for 2013
Personal Weather Stations
Central City

Portage La Prairie, MANITOBA

Elevation:

863

ft
Temperature:

-8.0

°F
Dew Point:

-13.5

°F
Humidity:
76%
Wind:
Calm
Wind Gust:

6.3

mph

Updated: 8:44 AM CST on December 13, 2013