A Graduation and a Tomboy On the Prairie
By:

plapman

, 1:13 PM GMT on June 24, 2012

+0
Today will be sunny with a high ofe of 21°C(70f). Winds E 17km/h. Humidity will be 43% with a dewpoint of 8°.
Tonight will emain clear with a low of 11°C(52f). Winds E 18km/h. Humidity will be 83% with a dewpoint of 8°.
------------------------------------------------- --
Yesterday was a big day for the youngest daughter's boyfriend. He graduated. She decided o wear a tux instead of a dress. She's always been a tomboy. The Queen blames me. When she was I used to tease her and call her a boy. It sure has stuck but she does look good in the tux. The 2 have been a couple for the last 3 years and they do look good together.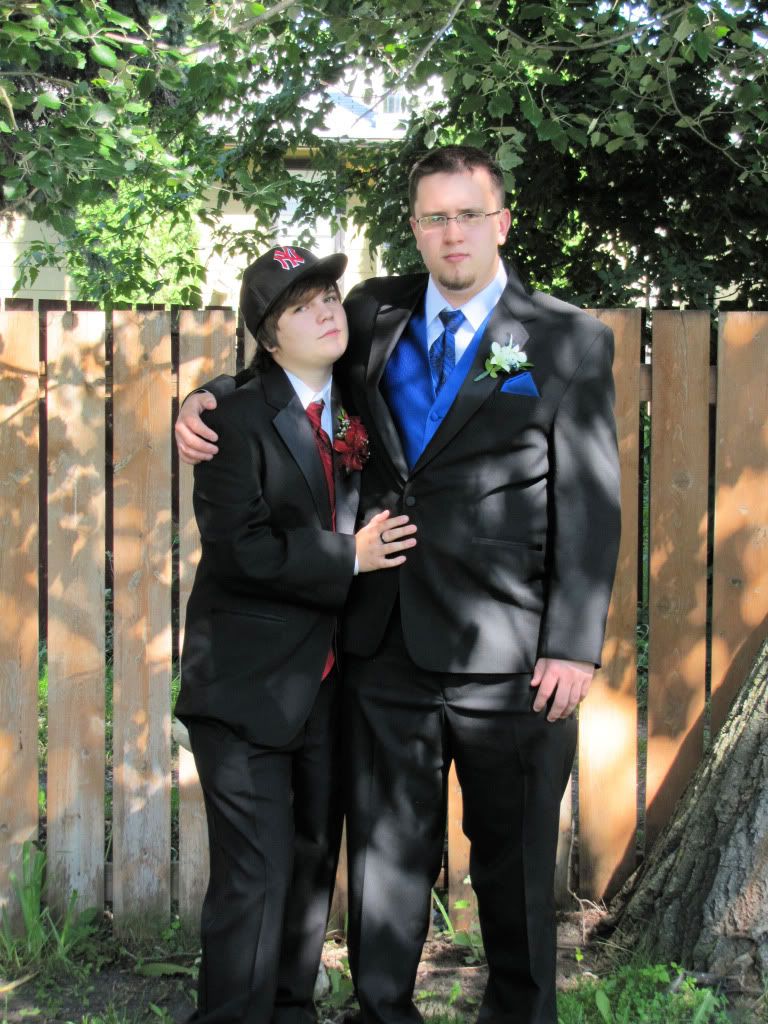 Reader Comments
New Comment
Post Your Comments
Please sign in to post comments.
Not only will you be able to leave comments on this blog, but you'll also have the ability to upload and share your photos in our
Wunder Photos
section.
About plapman
| | |
| --- | --- |
| | Retired and loving it. If I'd have known about retirement befor I started my 40 year career with the government of Manitoba I'd have retired first. :) |
Tropical Blogs
Tropical Weather Stickers®
Previous Entries for 2014
Personal Weather Stations
Central City

Portage La Prairie, MANITOBA

Elevation:

863

ft
Temperature:

32.5

°F
Dew Point:

20.2

°F
Humidity:
60%
Wind:

6.3

mph from the NNE
Wind Gust:

8.1

mph

Updated: 3:28 PM CDT on March 09, 2014