The Carolina Dog: True Breed or Mongrel?


I've been reading a lot about Carolina Dogs over the years. National Geographic and Smithsonian magazines have both had articles about them. There is an ongoing debate as to whether these dogs are a true breed, the descendants of early dogs that crossed the Bering Strait from Asia with the early Americans or if they are simply feral mongrels.

Most sightings that I've heard of, of these dogs in the wild are in, and around, the Savannah River Site, near Augusta, GA.

After reading the article in Smithsonian several years ago, I went to see some. I was visiting with my Dad at the time. There was a breeder in Ridge Springs, SC, which is not too far from where my Dad and Stepmom live. We drove down to take a look. The dogs were in large pens behind the house. We were walking around, to see if we could locate the owners, but they were not home.

The dogs were interesting looking. A lovely tan or blond; some with a reddish tint. Big ears. A curled tail.

I was struck by their resemblance to pictures I'd seen of pariah dogs in villages in Africa, Saudi Arabia and India. In doing some research for this entry, I'm finding that there are other dogs that also meet the primitive dog criteria that is espoused for the Carolina Dog. Among them are the Canaan dog, the Basenji, the New Guinea Singing Dog and the Australian Dingo.

If I recall the Smithsonian article correctly, Carolina Dogs live in packs of related family members. The females dig dens for their young. Nursing females "babysit" the pack's puppies, while the others are off hunting.

I'll provide a few more links for your perusal. What do you think? Are they a true breed? The last of their kind? Or are they descendants of stray, domesticated dogs gone wild? Mongrels?

Dog Breed Info

National Geographic Article

Carolina Dog Assoc.

CarolinaDogs.com

Carolina Dog or American Dingo

Primitive Dogs of the Southeast

Primitive dogs: their ecology and behavior

I. Lehr Brisbin, of the Savannah River Site, who first identified the Carolina Dogs.

Stalking the Ancient Dog


I think this is the place we went to see the Carolina Dogs that day: Banbury Cross Farm
Guess Who's Coming For Dinner


The Kitchen Table
Paul Cezanne


I know you have all seen those "Meet (So-and-So)?" or "Do You Know (So-and-So)?" in the community sections of your local papers. One of the questions frequently asked in these interviews of local residents is, "What 3 (4 or 5) (famous) people, living or dead, would you like to have dinner with?"

I've pondered this question over the years and have had my answer all ready, in case anyone ever interviewed me. I've waited and waited and apparently, no one has noticed me in the back of the room, waving frantically in expectations of being called on to share.

So, it looks like I'm just going to have to take matters into my own hands and do a blog on it. I'd like you all to participate and tell me who you would like to have dinner with. Choose five people, living or dead, famous or not, and maybe give a brief explanation of why you chose those particular people and tell us something about them.

Bug's Dinner Guests: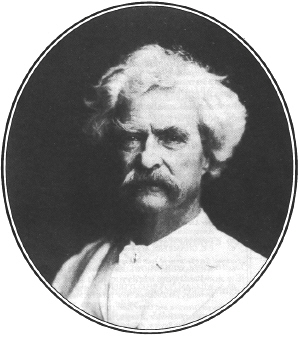 Mark Twain is one of my favorite authors, whom I can read over and over again. I love his humor and his observations of people and everyday life.




Eleanor Roosevelt was a class act. She looked past her upper class upbringing and tried to understand and help minorities and the poor of America. She also dealt with a difficult marriage with dignity and aplomb.




Alexander Graham Bell for his work with, and for, the deaf. No matter how old he got, he was always still curious about the world around him.




Stan Laurel because he was my favorite one in the duo of Laurel and Hardy. I've heard other stars talk about how nice he was. Dick Van Dyke found his number in the phone book sometime in the early 60's. He called up, introduced himself and was immediately asked, "Would you like to come have dinner?"
Can you imagine?


And last, but not least, and I wish I had a picture to post.....


My Mom. She was one funny lady and sweet as all get out and I miss her. She would approve of my dinner guests and would enjoy their company just as much as I would.
The Soups, Stews and Chili Receipt Blog


I have to confess I wanted to put this up before the holiday festivities started but I was also waiting for it to turn cold. 'Cause as everyone knows.... soups, stews and chili are cold weather comfort foods.

Apparently, we are not going to get any cold weather this winter; at least not down South. The North East is looking iffy, too, from what I hear from BigT and Walker. Our friends in the Midwest and around Washington State and Oregon have been having much warmer temps than usual, despite some earlier frigid weather.

If I try to wait for real winter weather, this blog might not get put up at all. So, I'm just going to go for it. At least we will have some new receipts to try when, and if, it does get cold! LOL

There's nothing I like more than one pot cooking! Soups, stews and chili fit the bill admirably. I'm a firm believer in keeping my kitchen clean. Normally, that means eating out or zapping something in the micro but when I do cook, I like to keep the mess down as much as possible, to avoid strain on my dishwasher. My dishwasher is one of those antique models that walks up to the sink and has two appendages that do the scrubbing.

So.... I'm always in the market for new receipts to try. It doesn't matter if it's chicken, beef, pork or veggie, I want new receipts. Stovetop or crockpot or oven. I'm sure all of you have some favorite that has been in the family for some time. And don't worry if you don't have an exact receipt; most of us here have become pretty capable dump cooks over the years. We can play it by ear. If anyone has specific questions about ingredients and/or measurements, you can always ask.

Mmmm...Mmmm.... Good!




About palmettobug53
| | |
| --- | --- |
| | WU member since Oct. 2005. I enjoy reading, crafts, crosswords, puttering in the yard, old movies and hanging out with my friends on WU. |
Tropical Blogs
Tropical Weather Stickers®
Local Weather
| | |
| --- | --- |
| | Mostly Cloudy |
Previous Entries for 2013
Personal Weather Stations
USC Sumter

Sumter, SC

Elevation:

165

ft
Temperature:

62.1

°F
Dew Point:

56.9

°F
Humidity:
83%
Wind:

11.0

mph from the ENE
Wind Gust:

26.0

mph

Updated: 12:30 PM EST on December 10, 2013
Lake Rabon

Laurens, SC

Elevation:

615

ft
Temperature:

59.5

°F
Dew Point:

51.2

°F
Humidity:
74%
Wind:

3.0

mph from the West
Wind Gust:

8.0

mph

Updated: 12:40 PM EST on December 10, 2013