Icy Roads Ahead for Chicagoland (maybe)
By:

juslivn

, 8:01 PM GMT on January 05, 2013

+0
">

See body of blog for weather related information.


Joy into the New Year, Chance of Light Snow
January 5, 2012
Reviving an old blog from two years ago for the New Year :)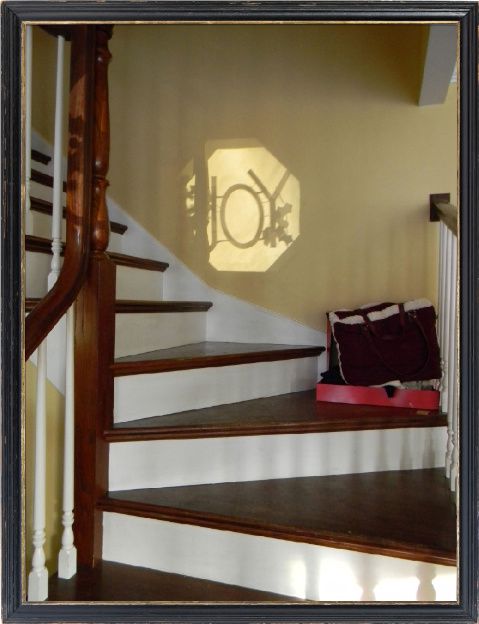 ">

You just never know where you will find your 'Joy'.
Today after a busy Christmas weekend, I was doing what many Moms do, piling a few items on the stairs for the
rightful owners to conveniently find (or trip over) and take to their rooms.
I happened to glance up.
There in front of my eyes, was a message in shadow on the wall, reflecting in from our front portlight window.
The window has always been decorated with a little light up 'Joy' sign for the holidays, where it reads outward.
Today, the sun had cast its shadow perfectly. The shadow message inside left me stopped in my tracks when I least expected it...

Feel free to post throughout the year, whenever you are stunned by a little moment of 'Joy' which just happens to catch you out of no where, and we'll remember those moments and this little blog together!

Onward to a Happy New Year everyone,and may you find your 'Joy' when you least expect it!



About juslivn
| | |
| --- | --- |
| | Located by the Fox River and Chain of Lakes in Northern Il. We boat, fish, love the outdoors, pets, and enjoy life. |
Tropical Blogs
Tropical Weather Stickers®
Local Weather
| | |
| --- | --- |
| | Clear |
Previous Entries for 2013