Cool Chicago Heating up Tomorrow
By:

juslivn

, 2:40 PM GMT on May 26, 2011

+

2
">

5-04-2011
">

Thurs June 2: 55 degrees and really cooled off. Chance of rain or thunder. Then we get some of that moisture back and tomorrow heats up to 93.
Storm chasers are on their way today to North Dakota, South Dakota. Western MN seems to be in that area of slight chance of severe as well.
Also, just a hairline of West Central IL is in the 'Slight' risk area, and much of IL and surrounding in the 'chance of Thunderstorms' zone.
Prayers up for Mass and anywhere hit by tornadoes yesterday.



Memorial Day: It is finally sunny and already 80 degrees here in Northern IL. Will be out and about, so please follow on the severe maps if MN or IA/WI goes severe later today. Don't know I'll be able to be here later. We are right on the edge of the severe today, but chances increase tomorrow.

Well, let's try this again, new blog and out with the storms. It's windy and cold here today (Thurs), but the weather is on its way in the right direction come tomorrow. Memorial Day, we could see 80! Going to try to get some nice pics of more pleasant things, like flowers and the gardens. May get out on the water, but with gas prices, we still haven't decided to put the boat in. May just go and 'sit' by the water ;) Have a great weekend everyone!





Link to Advanced Hydrologic Prediction Service IL:
Link

'Chillin with the Blues Brothers' (Downtown Rock Island, IL statues)
img src="
">

Rock Island Park Fountain (By the bank of the Mississippi. A very nice Levee Park) Do not know who the little girl is, but she was just having so much fun and looked sooo carefree! Ahhhh....
img src="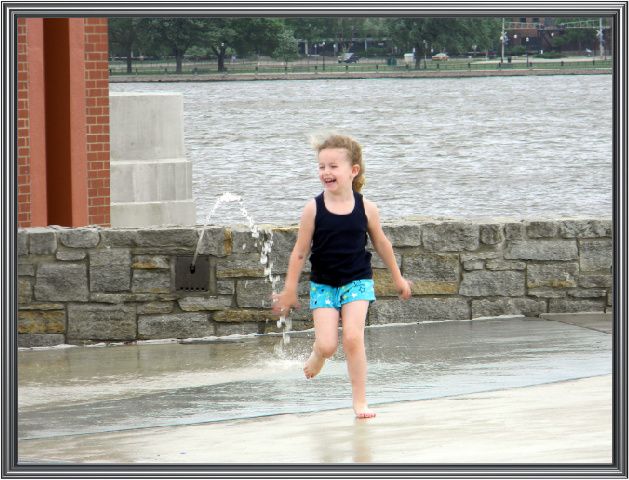 ">


Illinois Severe Threat Weds.
By:

juslivn

, 4:19 AM GMT on May 25, 2011

+

2
">

5-04-2011


May 26, 2011: Illinois and surrounding states need to be very alert Wednesday. I will post the discussions below (some are long). Some of the wording is quite scary, so I felt a new blog and new post was needed. Thank you all your wishes during these severe times. I don't think it will come this far North tomorrow, but will be on guard. The threat really appears to be farther into Central and Southern Illinois and hoping and praying for all, in all states, victims and their families everywhere.


Link to Advanced Hydrologic Prediction Service IL:
Link
About juslivn
| | |
| --- | --- |
| | Located by the Fox River and Chain of Lakes in Northern Il. We boat, fish, love the outdoors, pets, and enjoy life. |
Tropical Blogs
Tropical Weather Stickers®
Local Weather
| | |
| --- | --- |
| | Overcast |
Previous Entries for 2013