2011 Guide to WeatherUnderground Hurricane Forecasters
By:

jeffs713

, 8:54 PM GMT on March 28, 2011

+

3
2011 Guide to WeatherUnderground Hurricane Forecasters
ver. 1.0

As the 2011 hurricane season is approaching, here is a handy guide for everyone going over the different types of forecasters here on the site, and some common quotes from each of them:

Wishcasters - they wish storms to hit somewhere, preferably near them - "This chart has the storm going SW to hit here on the coast, which happens to be 10 miles from my house."
Eastcasters - they see every wobble as a definitive move to the east - "Thats not a wobble, thats a shift to the east!"
Northcasters - they see every wobble as a definitive move to the north - "Thats not a wobble, thats a shift to the north!"
Southcasters - they see every wobble as a definitive move to the south - "Thats not a wobble, thats a shift to the south!"
Westcasters - they see every wobble as a definitive move to the west - "Thats not a wobble, thats a shift to the west!"
Accucasters - they worship everything Joe Bastardi (Joe B, or JB) says - "Well, JB says the storm will hit New York, even though its South of Cuba."
Fishcasters - every storm goes out to sea - "Its a fish storm"
Downcasters - every storm is weak, and won't intensify much, if it even forms - "there is no LLC", "shear is too high ahead of it, it won't make it past TS"
Doomcasters - every storm is -for sure- going to be Cat 5, and destroy everything - "such-and-such area better get ready for this storm, its going to be a nasty storm in 2 weeks when it gets there"
NOLAcasters - every storm will hit NOLA, without fail - "People better start evacuating NOLA right now, this storm is on its way to them"
Floridacasters - same thing as NOLAcasters, except for Florida - "Florida is going to get slammed by this wave that just came off the coast, they better get ready"
Lurkcasters - they lurk for years (supposedly), then on their first post, either act like they know everything, or ask a very basic question - "Long time lurker, first time poster - what is 'shear'?"
Supercasters - the NHC stinks, and is always wrong, yet the supercaster is ALWAYS right, and knows all - "the NHC is totally wrong! That thunderstorm that hit my house last week was at least a TS!"
Firstcasters - the sum total of their contributions to the blog consists of posting "first" on Dr. M's blog during the busy season - "First!"
Trollcasters - their sole purpose in life is to irritate people - "I wish for a cat 5 storm"
Futurecasters - they attempt to forecast specific storms and events WAY in advance... like 3 months in advance - "On the super-long range GFS model, at 1560 hours, you can see a major storm hitting Georgia..."
Sourgrapecasters - those who, once a particular storm has no possible chance of striking their location, suddenly switch from being wishcasters to downcasters. - "Since the storm has passed 25N, it is doomed. There is also a new wave over Africa at 20E that may be a threat..." (from Neapolitan - thanks!)
Nowcasters - Somewhat similar to east-, north-, west-, and southcasters, these are people who forecast based on a straight extrapolation of the current condition. For instance, if a storm weakens 10 knots between TWOs, the nowcaster will claim that the storm will vanish in just two days. Conversely, if a TS increases 10 knots between TWOs, they are convinced it will be a 200-knot monster in just three or four days. - "The XTRP model says this is coming right for us!" (from Neapolitan - thanks!)
Ironycasters - those whose only comment is that people never post about tropical weather, even while they themselves never post about tropical weather. - "This is a tropical weather blog! OMG!" (from Neapolitan - thanks!)
Grumpycasters - those whose every comment is to lament about how much better the site used to be when they were the only people on it. - "Back when we had to walk 10 miles uphill both ways to get to a computer, this site was great!" (from Neapolitan - thanks!)
Wobblecasters - People who think that every wobble, even a slight one, is going to forever change the path of the storm, and spell certain DOOM to some far-away landmass, usually Florida. Wobblecasters are frequently related to wishcasters, doomcasters, Floridacasters, supercasters, and nowcasters. - "Can't you see? The storm just turned to the left, its going to hit Florida as a major for sure now! Its not a wobble, either!" (thanks cat5hurricane!)
Blobcasters - People who forecast every single blob, regardless of size, position, or conditions, to be either: spinning, consolidating, forming an LLC, intensifying, or developing a pinhole eye. "Look at the blob north of Bermuda - is that a rotation I see?"

Feel free to add your own in the comments...

~Jeff


Create your own visitor map!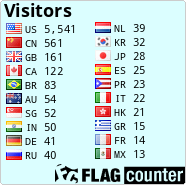 Wildfire near Tomball, TX on 06/18. At this time, was approx. 30 acres. Pic taken driving down FM2920, towards the east from downtown Tomball.
Reader Comments
New Comment
Post Your Comments
Please sign in to post comments.
Not only will you be able to leave comments on this blog, but you'll also have the ability to upload and share your photos in our
Wunder Photos
section.
About jeffs713
| | |
| --- | --- |
| | I live near Tomball, Texas (30 miles NW of Houston), and will write about whatever comes to mind. You've been warned. |
Tropical Blogs
Tropical Weather Stickers®
Local Weather
| | |
| --- | --- |
| | Overcast |
Previous Entries for 2014