My Little Blog
Another year has come and gone.
A year filled with ups, downs, and sideways.
Attended my high school reunion. Reconnected with old friends, and made new ones. Married off a daughter!
No major purchases this year, as we have been playing frugal family. And with that, I think I have finally learned I am not cooking for an army anymore. =)

I have made this little blog, and my little facebook page, the place to put my music. It is what I do, and it is easy to share. =)

Etching of The Beatles my husband made and had framed for my birthday.
img src="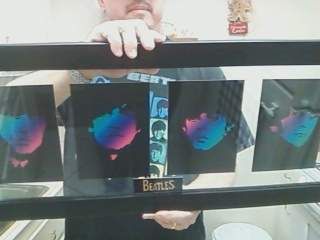 ">

Texas in the Spring

Reader Comments
Comments will take a few seconds to appear.
About ihave27windows
Featured Blogs
Local Weather
93 °F

Scattered Clouds
Previous Entries for 2015
Personal Weather Stations