is it Spring?
By:

cws6196

, 10:30 PM GMT on April 12, 2008

+0
I think it is Spring: the calendar says it is, the temps over the past couple days say it is (73 F this Saturday afternoon) ... but ... a blast of arctic air will be in the area Sunday morning and into the afternoon. Here is how the meteorologist report from the NWS puts it:

"Short term /Sunday through Monday/...

Upslope snow showers will be ongoing in
favored upslope areas Sunday morning...continuing Sunday afternoon
where an inch or so of accumulation could result. Across the rest
of the County Warning Area... Rain showers will be the primary p-type...however with
cold air aloft sleet could briefly mix with the rain showers. "

Yes, they did write those two words: "snow" and "sleet". But, the snow is for the mountains of Western MD and not for us; and even though they do mention sleet for us, I really do not see it happening. The temps will most likely be in the lower 50s Sunday. Enjoy your Spring!
Summer outlook Central Maryland
By:

cws6196

, 3:19 PM GMT on April 06, 2008

+

1
Before I get to the Summer outlook, here are some stats from the SE storms from this weekend: Tornado Reports: 82 Wind Reports: 116 (100 MPH) Hail Reports: 158 (4.25") Total Severe Reports: 287 Tornado Warnings Issued: 126 Severe T-Storm Warnings Issued: 370 Total Warnings Issued: 496 (courtesy of Accuweather.com)

Ok, back to the Summer ... attached you will find maps of one month, three month, and the Summer temp and precip outlooks. To summarize, the outlook predicts normal precip and normal temps for us through the Summer. Keep in mind this is very long range and subject to change, but does give an indication of what may happen.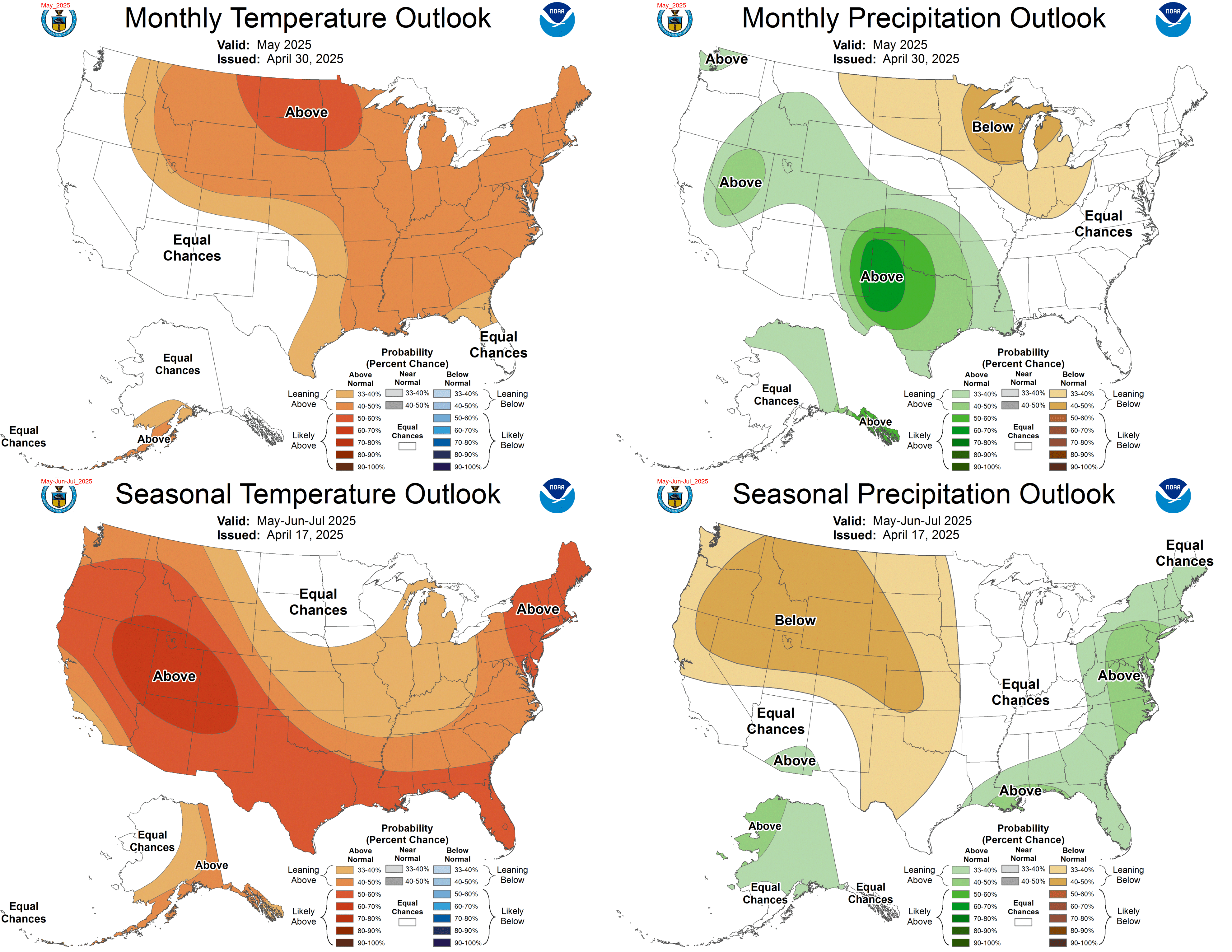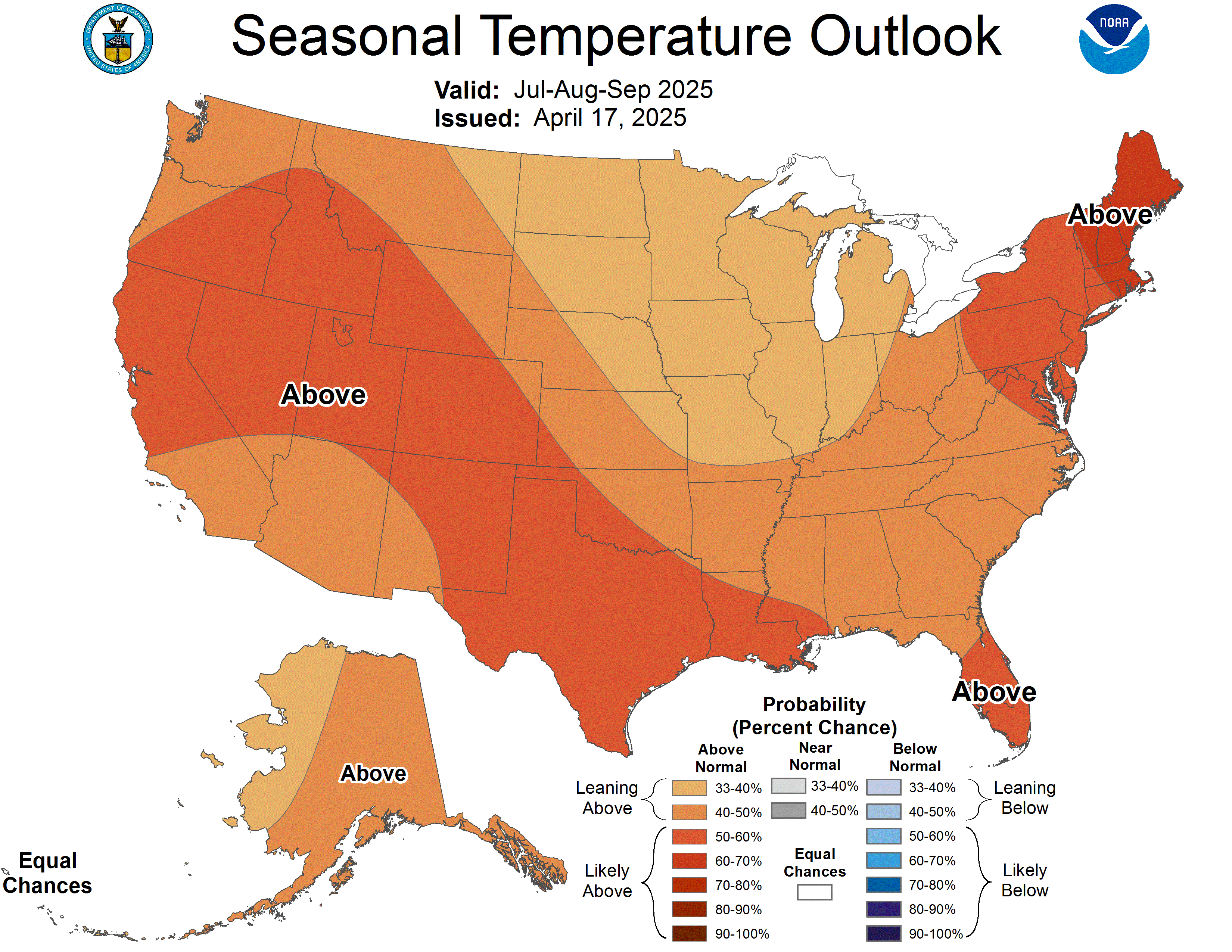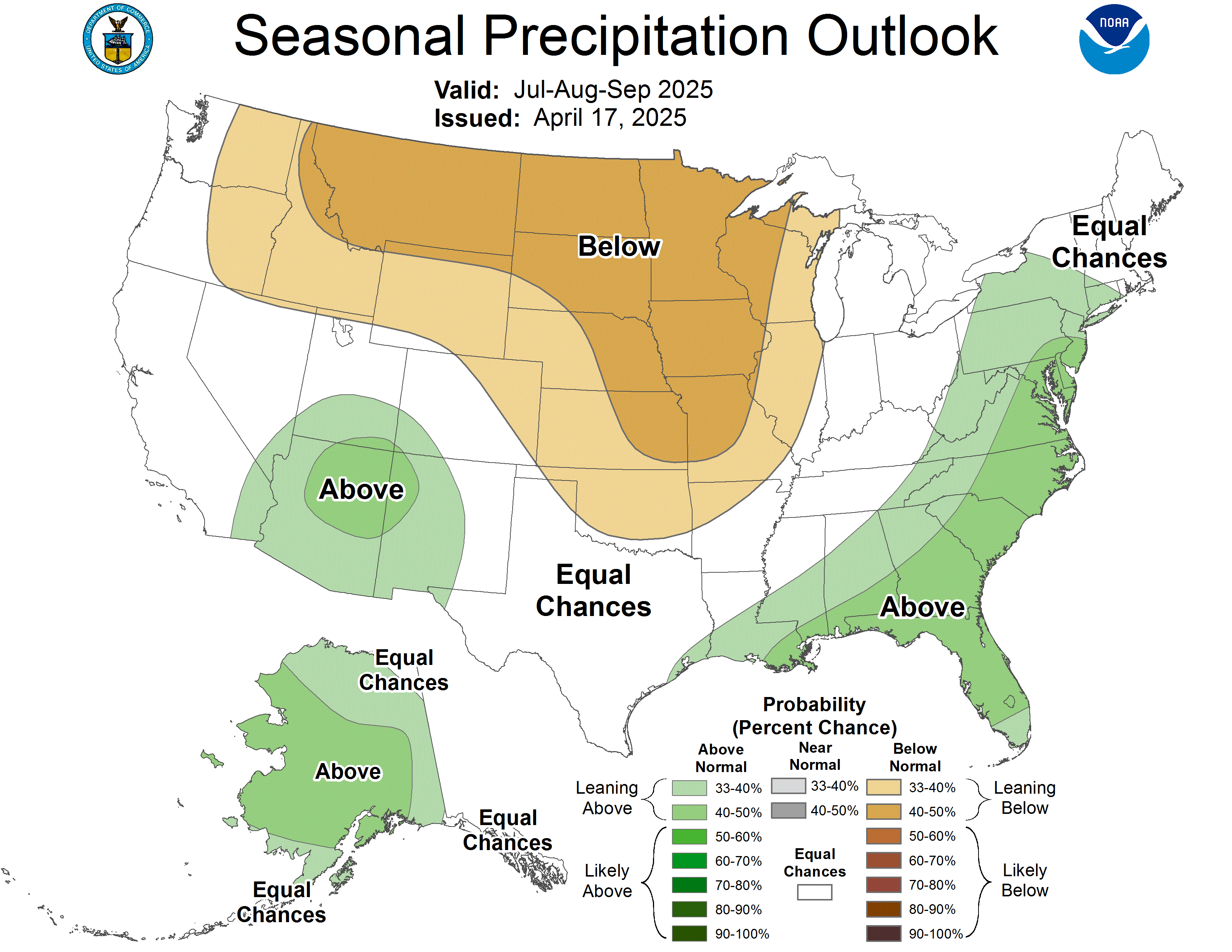 Friday storms in MD?
By:

cws6196

, 12:27 PM GMT on April 04, 2008

+0
Again we hear of thunderstorms and heavy rain for today from the local media, but again I just don't see it. I feel most of us in Central MD will experience a cloudy day with "possibly" a shower or so, but nothing major. If you are traveling into Southern MD or VA you will find heavy rain with an occasional thunderstorm.
About cws6196
| | |
| --- | --- |
| | I provide a weather email service for people in MD. I am a storm chaser & Skywarn spotter. For daily weather tidbits follow me on Twitter: @wxmanMD. |
Tropical Blogs
Tropical Weather Stickers®
Previous Entries for 2014
Personal Weather Stations
AKDOT Parks Highway @ Talkeetna Road MP 98.3

Talkeetna, AK

Elevation:

393

ft
Temperature:

27.0

°F
Dew Point:

26.0

°F
Humidity:
93%
Wind:
Calm
Wind Gust:

1.0

mph

Updated: 8:21 AM AKDT on March 14, 2014