Virtual Palm Springs



Recent Earthquakes in California





Click for weather forecast







"The "Gayatri mantra" has been personified into a goddess" by bazaar art - http://www.columbia.edu/itc/mealac/pritchett/00rou tesdata/bce_500back/vedas/gayatri/gayatri.html. Licensed under Public domain via Wikimedia Commons - http://commons.wikimedia.org/wiki/File:The_%22Gaya tri_mantra%22_has_been_personified_into_a_goddess. jpg#mediaviewer/File:The_%22Gayatri_mantra%22_has_ been_personified_into_a_goddess.jpg






++++++++++++++++++++++++++++++++++++++++++++++

REALITY CHECK...Meanwhile back on The Moon...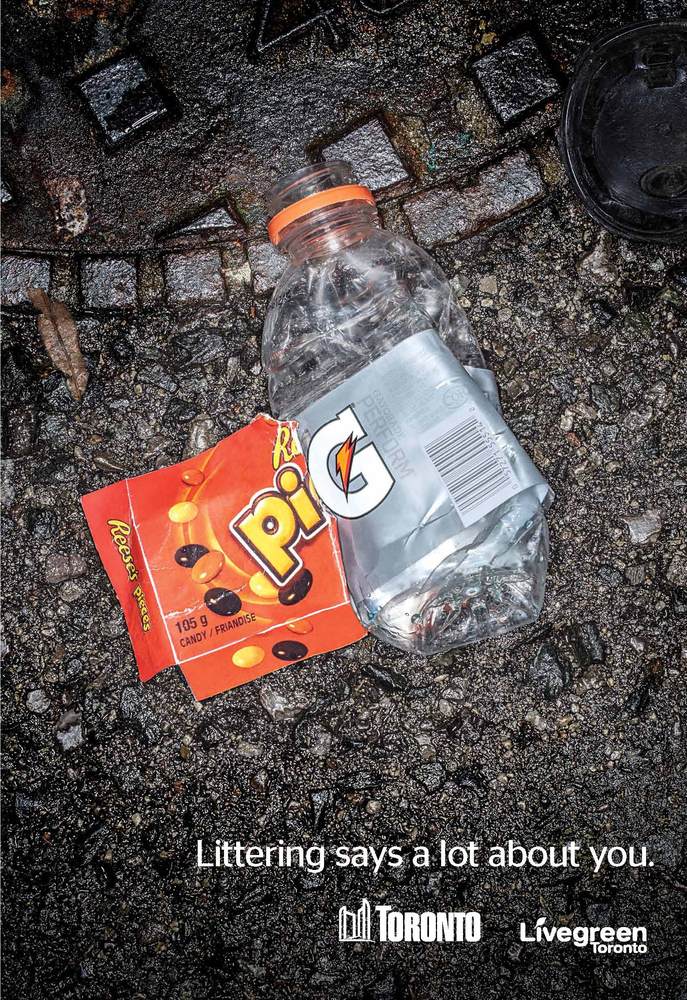 Source.


Decapitated pig laying by the road in the 'hood





++++++++++++++++++++++++++++++++++++++++++++++



************************************************* **********

@@@@@@@@@@@@@@@@@@@@@@@@@@@@@@


Meanwhile back on the Golden Gate Bridge :-}


Mesmerizing video of two deer running down the Golden Gate Bridge at rush hour

It's only 15 seconds long, but there's something indescribable about this video, taken by San Francisco-based photographer and designer Steve King, of two deer running down the Golden Gate Bridge in the middle of Friday evening rush hour.

Maybe it's the stillness they bring to the daily commute, otherwise a moment of frazzled tension — what could be more antithetical to a traffic jam than two frolicking deer? — maybe it's the way that the awful daily ritual of the commute shuts down completely for these two animals, or maybe it's their subtle but jarring reminder that this all belonged to nature, as if to reclaim it from the concrete and steel. Or maybe it's just because this reminds the rest of us how jealous we are that we don't live in central California. Whatever it is, I watched it about one hundred times before I could close it.

California highway patrol told local media that traffic cleared for the animals all the way across, from San Francisco to Marin. A highway patrol representative said there been animals on the bridge before, but that in his two years on the job he had not seen anything like this.





Reader Comments
Comments will take a few seconds to appear.
About clearlakemike
Featured Blogs
Previous Entries for 2015
Recommended Links
Personal Weather Stations
Ocean Beach - Kellys Cove

San Francisco, CA

Elevation:
80 ft
Temperature:
51.9 °F
Dew Point:
51.1 °F
Humidity:
97%
Wind:
6.9 mph from the WSW
Wind Gust:
6.9 mph

Updated: 4:59 AM PDT on March 27, 2015
Paris-centre, Paris

Elevation:
161 ft
Temperature:
51.9 °F
Dew Point:
35.8 °F
Humidity:
54%
Wind:
6.0 mph from the WNW
Wind Gust:
11.0 mph

Updated: 12:58 PM CET on March 27, 2015
PS Park San Rafael @ Naked Palms

Palm Springs, CA

Elevation:
581 ft
Temperature:
68.5 °F
Dew Point:
32.3 °F
Humidity:
26%
Wind:
3.2 mph from the NNW
Wind Gust:
-

Updated: 4:52 AM PDT on March 27, 2015
Santa Monica College Hill

Santa Monica, CA

Elevation:
157 ft
Temperature:
62.4 °F
Dew Point:
45.0 °F
Humidity:
53%
Wind:
Calm
Wind Gust:
0.0 mph

Updated: 4:59 AM PDT on March 27, 2015
Prenzlauer Berg

Berlin, Berlin

Elevation:
154 ft
Temperature:
49.8 °F
Dew Point:
39.2 °F
Humidity:
67%
Wind:
10.4 mph from the SW
Wind Gust:
14.5 mph

Updated: 12:34 PM CET on March 27, 2015
Modena, IT

Elevation:
85 ft
Temperature:
56.3 °F
Dew Point:
49.5 °F
Humidity:
78%
Wind:
Calm
Wind Gust:
0.0 mph

Updated: 12:55 PM CET on March 27, 2015
Nungambakkam

Chennai, Tamil Nadu

Elevation:
30 ft
Temperature:
86.5 °F
Dew Point:
74.7 °F
Humidity:
68%
Wind:
1.0 mph from the East
Wind Gust:
11.0 mph

Updated: 5:01 PM IST on March 27, 2015
Far Bletchley

Bletchley, England

Elevation:
377 ft
Temperature:
51.4 °F
Dew Point:
38.5 °F
Humidity:
61%
Wind:
2.0 mph from the WSW
Wind Gust:
7.0 mph

Updated: 11:45 AM GMT on March 27, 2015