Yala (2014 Year of the Horse)
By: clearlakemike, 4:49 PM GMT on January 29, 2014
Source.

Conflict, disaster to gallop in with new Chinese year of the Horse, say feng shui masters









Source.
NHK World Newsline
Nuclear Watch: Seeking Source of Tainted Water



Source.

Is the Pacific Ocean radioactive? You can help find out

http://www.latimes.com/food/dailydish/la-dd-calco ok-is-the-pacific-radioactive-you-can-help-find-ou t-20140129,0,1639619.story#ixzz2rr3g2ADJ






Source.

Study hints at dramatic link between pesticide DDT and Alzheimer's

http://www.latimes.com/science/sciencenow/la-sci- sn-ddt-alzheimers-link-20140128,0,7442376.story#ix zz2ruEDKi4K



Source.

California Drought Reaches New Level of Severity Never Recorded on U.S. Drought Monitor in the State



Source.

Northwest Starfish Experiments Give Scientists Clues To Mysterious Mass Die-offs





Come to Ocean View, Hawaii paradise !! Lots and homes are selling like hotcakes and prices are predicted to double in the next few years. Enjoy a tropical Hawaiian paradise lifestyle. Clean, radiation free warm water ocean, pristine air, and charming people.

Ocean View is 2000 to 5000 foot elevation on the southwest slopes of Mauna Loa. Enjoy fabulous views of the most southern point in the United States. Warm beautiful days and cool comfortable nights year round await you!





Just down the beautiful "Queen K" Hwy is gorgeous Waialea Bay. Bask in the warm sun year round on clean white sand beaches and snorkle in a fabulous marine sanctuary. During the winter months you might even see a whale waving back at you! And you might even find yourself swimming with one of Hawaii's famous "Honus" (sea turtles) :-)





You can even go snowboarding on Hawaii in the winter. Just a couple hours drive up from the warm sunny beaches! Or join a tour of the world famous observatories. Stay after dark and see an awesome view of the Milky Way.





Source.

Senior Scientist on HBO: I'd worry about swimming in Hawaii's ocean starting in 2015 due to Fukushima plume

UPI: Fukushima plume to reach U.S. West Coast in months; Measurable increase in radioactive material — Study: Prolonged exposure for California lasting 10 years; Hits Hawaii early 2014… may already be surrounded





Ocean Paradise Apocalypse




Ocean Paradise Apocalypse II






Source.

Hawaii from space

You can see all the volcanic smog aka vog that gets pooled into the marine inversion of warmer air at lower elevations. Looks like soot hovering over the west side of the island. The SO2 gas molecules emitted from Kilauea cling on to the moisture droplets in the air. Much like the C02 caused smog in California.



Source.

Pineapple Express Bringing Significant Rains to Drought-Stricken California



Source.

Searching for signs of Fukushima radiation on North Coast



Source.

Sochi officials, killing stray dogs is no way to host the Olympics

http://www.latimes.com/opinion/opinion-la/la-ol-s ochi-olympics-kill-stray-dogs-20140206,0,7872316.s tory#ixzz2sfEjUfht





Decided to go hike on a trail in a Hawaiian dry land forest that I haven't been in a couple of years. Was quite taken aback by the toll the last two years of drought have taken on the upper canopy of the Ohia trees. The forest is flooded with light now. And the trees are toppling over left and right.

2014 Nahelehele Dryland Forest Symposium (Feb. 21)



Updated: 12:07 AM GMT on February 12, 2014
Yala
By: clearlakemike, 7:43 AM GMT on January 14, 2014
Source.

Costs and Consequences of the Fukushima Daiichi Disaster



Source.

Unfolding Fukushima Nuclear Disaster 'Worse than Chernobyl' – Meet the Victims





Doomsday Clock Set at 5 'Til Midnight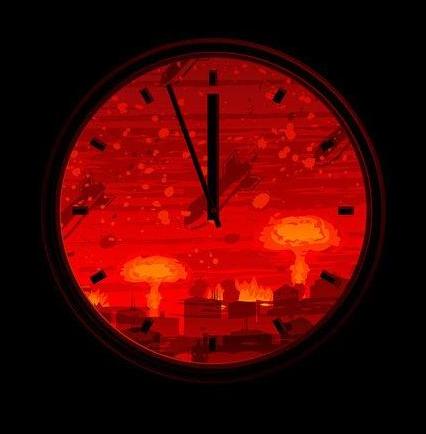 Source.






Source.


FUKUSHIMA UPDATE nuclear news from japan



Source.

Radioactive contaminants from Fukushima are pushed through the water by ocean currents, the fastest of which is the Kuroshio (wind was the primary driver of debris washed out to sea by the tsunami). This current originates near Japan and travels east more than 5,000 miles before it splits into north- and south-flowing branches along the West Coast of North America. Some Fukushima radiation has already begun to appear on the West Coast of North America and is expected to peak in most places between 2014 and 2015. - See more at: http://www.ourradioactiveocean.org/#sthash.Ryv2969 B.dpuf

HOW RADIOACTIVE IS OUR OCEAN?

The release of radioactive contaminants from Fukushima remains an unprecedented event for the people of Japan and the Pacific Ocean. Help scientists at the Woods Hole Oceanographic Institution reveal the ongoing spread of radiation across the Pacific and its evolving impacts on the ocean.

- See more at: http://www.ourradioactiveocean.org/#sthash.PfWKufI W.dpuf



Source.

Fukushima Watch: In for the Long Haul



Source.

Fukushima Diary - 875,000,000,000,000 Bq of Tritium contained in total contaminated water / Over 60 times much as safety limit



View on YouTube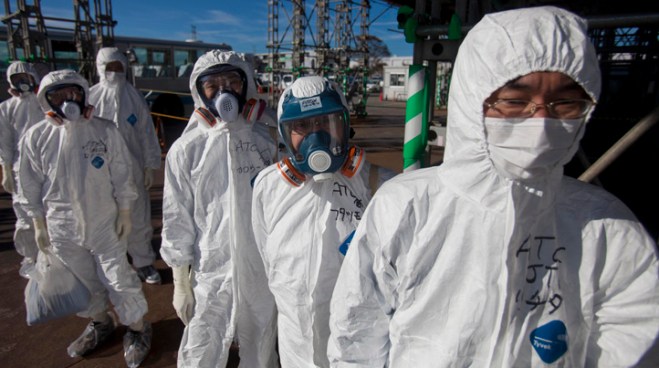 Source.

NorCal Residents Still Testing for Fukushima Radiation



Source.

Alaska & Washington Salmon Tested For Radiation



Source.

Next Time You're in a Nuclear Meltdown, You Might Want to Eat Some Broccoli






Source.

Preventing Fuel Damage in Nuclear Reactors


Radioactive leaks continue to plague Fukushima, new Unit 3 problem found


Source.



Source.





Source.

Dear Jon: Leading scientist balances alarm over Fukushima fallout

Public's help is needed to measure isotopes in conjunction with oceanographic institute





Codex Buranus (Carmina Burana) Wheel of Fortune (Schicksalsrad)







Source.

Fukushima cleanup could drag on for decades
Updated: 9:11 AM GMT on January 28, 2014
clearlakemike's wunderblog
Previous Entries for 2015
Recommended Links
Personal Weather Stations
Ocean Beach - Kellys Cove

San Francisco, CA

Elevation:
80 ft
Temperature:
47.1 °F
Dew Point:
38.9 °F
Humidity:
73%
Wind:
4.0 mph from the ESE
Wind Gust:
4.0 mph

Updated: 11:08 PM PST on November 25, 2015
Paris-centre, Paris

Elevation:
161 ft
Temperature:
42.8 °F
Dew Point:
37.4 °F
Humidity:
81%
Wind:
3.0 mph from the West
Wind Gust:
7.0 mph

Updated: 8:08 AM CET on November 26, 2015
PS Park San Rafael @ Naked Palms

Palm Springs, CA

Elevation:
581 ft
Temperature:
54.3 °F
Dew Point:
37.1 °F
Humidity:
52%
Wind:
4.7 mph from the NNW
Wind Gust:
-

Updated: 11:08 PM PST on November 25, 2015
Santa Monica College Hill

Santa Monica, CA

Elevation:
157 ft
Temperature:
51.0 °F
Dew Point:
41.9 °F
Humidity:
71%
Wind:
Calm
Wind Gust:
0.0 mph

Updated: 11:08 PM PST on November 25, 2015
Prenzlauer Berg

Berlin, Berlin

Elevation:
154 ft
Temperature:
40.3 °F
Dew Point:
38.7 °F
Humidity:
94%
Wind:
4.6 mph from the WSW
Wind Gust:
6.0 mph

Updated: 8:04 AM CET on November 26, 2015
Nungambakkam

Chennai, Tamil Nadu

Elevation:
30 ft
Temperature:
84.8 °F
Dew Point:
73.5 °F
Humidity:
69%
Wind:
3.0 mph from the ENE
Wind Gust:
9.0 mph

Updated: 12:31 PM IST on November 26, 2015
Far Bletchley

Bletchley, England

Elevation:
377 ft
Temperature:
46.2 °F
Dew Point:
44.6 °F
Humidity:
94%
Wind:
1.0 mph from the NW
Wind Gust:
3.0 mph

Updated: 7:00 AM GMT on November 26, 2015