DIY
By: calpoppy , 10:02 PM GMT on August 13, 2014
Since I have been retired I have more time to do some DIY (Do It Yourself) projects So I thought I
would dedicate this blog to the DIY projects!
I started with making my own facial moisturizer and facial scrub. Both were very simple and in the long run will be MUCH cheaper then if I buy it already made.
Here is the recipe for the moisturizer
Link
The facial scrub is so easy. 1/2 cup brown sugar, 1/2 honey and 1 tablespoon almond oil! Mix together. You do have to stir it up every so often the sugar tends to drift to the bottom. Another one is even simpler. Put a teaspoon of brown sugar in your palm with a little almond oil to make a paste and you have a sugar scrub. It tastes good to if you get it in you mouth.
How about a bird house! The roof is a penny roof the bird house made from pebbles. This is on my list to do.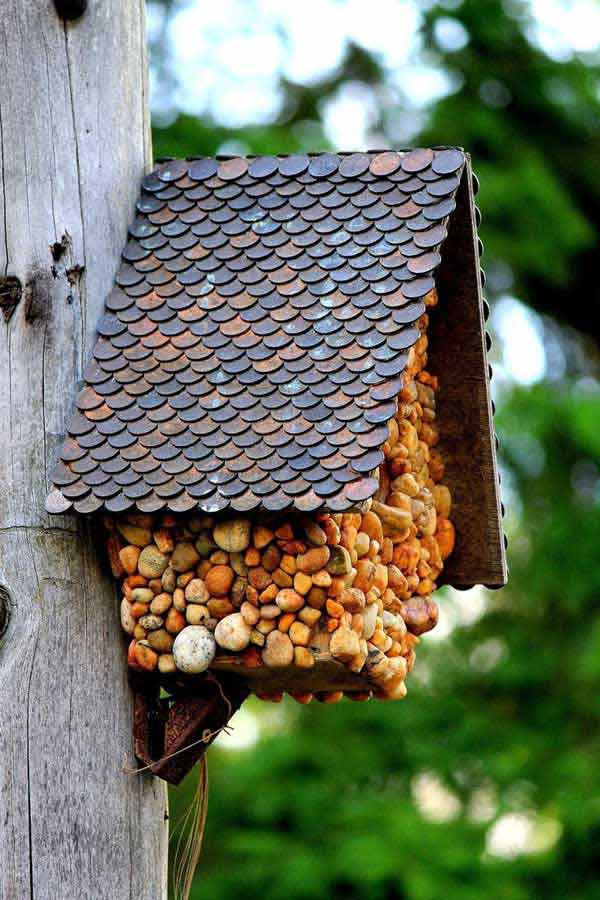 My DIL when she was in Alaska did a pallet similar to this. I think it is a great idea, takes some sanding though!
Here is a link to the directions
Link
I have no room for it but I do like the pallet idea!
Here is a DIY with your garden rakes.
My next project will be making my own soap. Not hard to do, the cost will be about $1.66 per bar so not bad. Plus you can have so many different scents plus the wonderful butters, like shea, mango and others!
Do you have any special DIY projects you did this summer or any ideas for a project?
Reader Comments
Comments will take a few seconds to appear.
About calpoppy
Featured Blogs
Local Weather
79 °F

Clear
Previous Entries for 2015
Recommended Links
Personal Weather Stations