My garden center
By: calpoppy , 4:27 PM GMT on May 08, 2012
For lack of a better blog I thought I would show some plants that I thought were pretty nice to have in your own garden. I brought my camera to work on Monday and took a few pics, but I was just about sold out of everything!! So more pics when I order again this week.

Here is a flower that loves the heat will take some winter freezes and is just as cheerful as it gets. With an array of colors it fits in all landscapes! The Osteospermum.




This geranium is like a mini Martha Washington, Angel Eyes.




Hanging baskets are always fun and how easy it is to just pick one up already made. I used to years ago make up the baskets for the nursery I worked for. A lot of fun!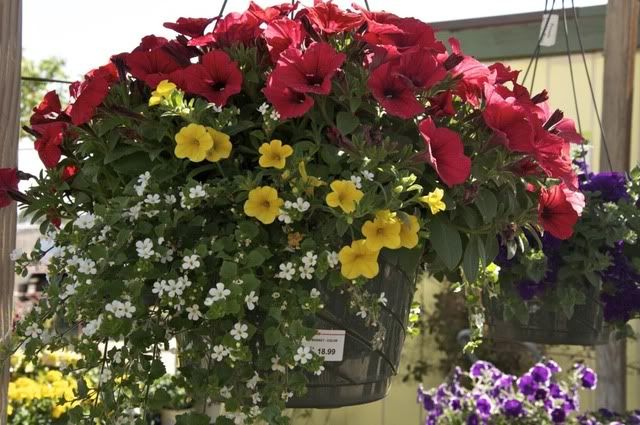 Here are some Centrathrus Rubras or a common name you might know Jupiters Beard. These seeded themselves around the pond. They are very invasive but so pretty!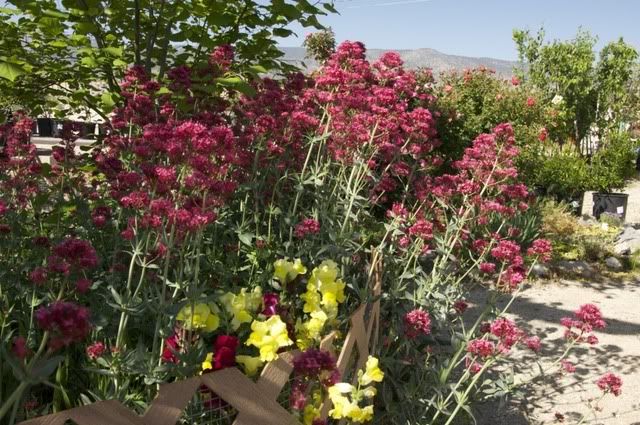 How about a Rhythm and Blues petunia? A rambler style great for baskets, one of my favs this year.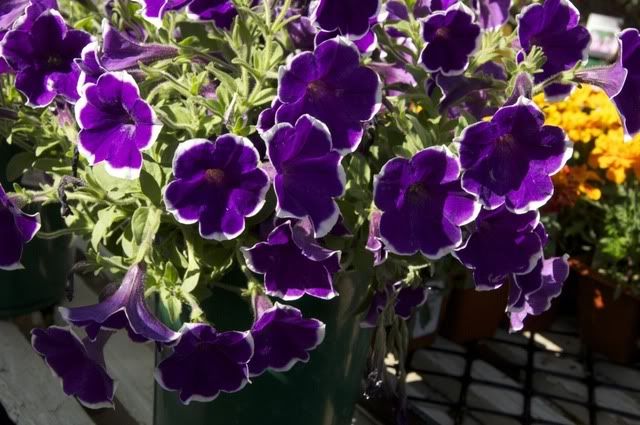 Another hanging basket with the fairly new orange petunias.




Pink Lemonade Petunia, for hanging baskets or pots.




What nursery is complete without nursery cats! Introducing Taz.




She was once called the Tazmanian Devil kitten, as my jeans still bear the scars of her claws as she would climb up my legs and onto my shoulders.

Here she is thinking how cool birds are!!




Now you can't have just one cat, so her brother Bobby came to stay here too.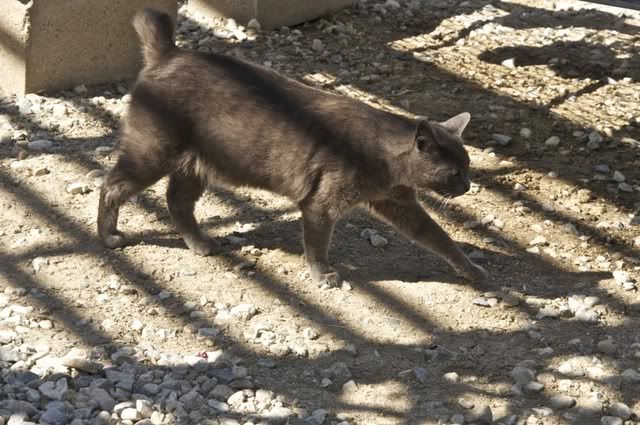 Here is Bobby with a chocolate flower. Berlandiera Lyrata, and yes it does smell like chocolate. And a very heavy re-seeder!


Reader Comments
Comments will take a few seconds to appear.
About calpoppy
Featured Blogs
Local Weather
55 °F

Partly Cloudy
Previous Entries for 2015
Recommended Links
Personal Weather Stations