Day Tripping in Cali
By: calpoppy , 4:04 PM GMT on January 17, 2012
Since the weather has been more fall like then winter we decided to start enjoying it! Last week we went out to Saddleback Butte which we see out our windows every day. Less then exciting so no more mention of that here. Yesterday we took off to Red Rock Canyon which is a breathtaking desert scene!

Red Rock canyon is north of the town of Mojave. It is on the edge of the El Paso Mountain range. This was a trade route used for thousands of years by Native Americans. This was also the home of the Kawaiisu indians. Gold mining came to the area in the 1860's into the 1890's.







Movies have been made here including parts of Jurassic Park. Also the famous 20 mule teams would come through this area.




The rock formations are made up of layers of red and white sediment and pink and black volcanic rock. These were deposited in an ancient lake and then uplifted by faulting.




There is a huge off road vehicle park located on both sides of the freeway. Thankfully far away from the camping and hiking parts of the park.

The hiking was easy and beautiful, with a great desert vista around every turn! Cool and breezy a great day to be out in the desert!





Here is a picture of Garlock or what is left of this old mining town.

img src="
">

A little more of Garlock, looks like the owner of the town is trying to do whatever they can to save it! I love the signs!!

img src="
">

Here is a little history behind the mining town.

<>img src="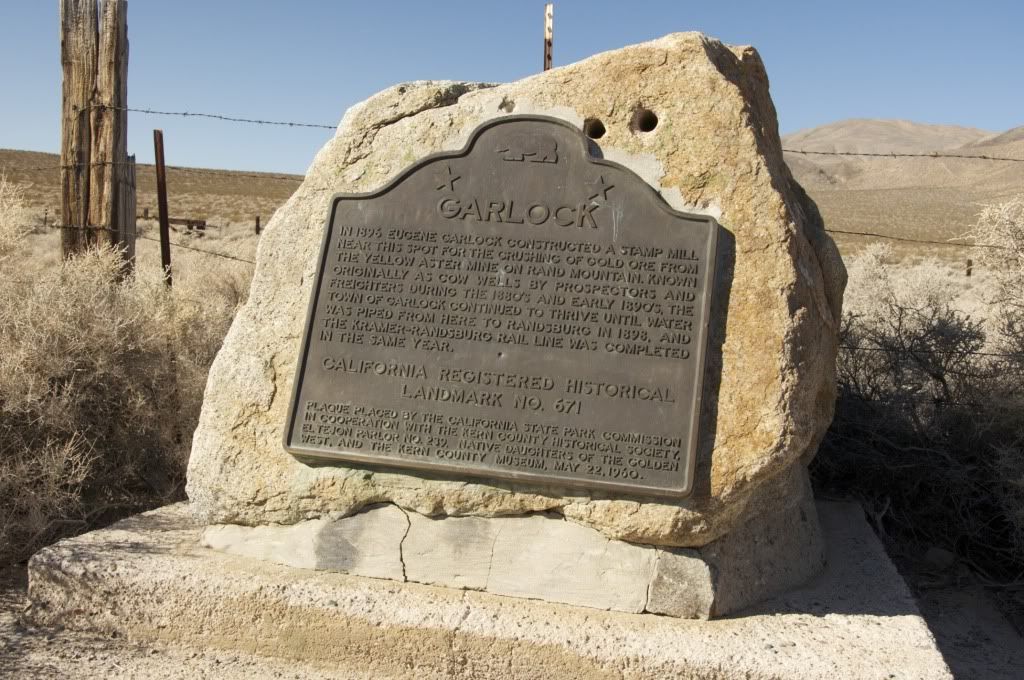 ">


Reader Comments
Comments will take a few seconds to appear.
About calpoppy
Featured Blogs
Local Weather
84 °F

Clear
Previous Entries for 2015
Recommended Links
Personal Weather Stations